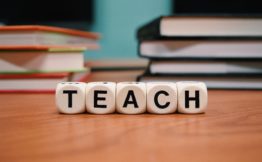 Activities & Resources For Parents/Teachers
There are all kinds of activities you can do at home while we are practicing social distancing. Here are some ideas to keep you entertained and engaged during the weeks ahead.
Art
ArtBar – activity guide for kids in quarantine
Lunch Doodles with Mo – Mo Willems is inviting kids to draw, doodle and explore with him every day for the next few weeks. New episodes are posted each weekday at 1 p.m.
Draw Every Day with JJK – Jarrett J. Krosoczka, author and illustrator, will be doing daily doodles for the next few weeks every day at 2 p.m. 
Books
Laurie Halse Anderson, author of Shout, is making herself available for a virtual Q&A. 
OverDrive/Libby – Check out books and audiobooks from the library while we're closed on your device at home. 
Stimola Literary Studio is hosting live streamed read alouds, craft activities, and drawing demonstrations between 9 a.m. and 4:45 p.m.
StorylineOnline – Books read by celebrities 
Tumblebooks – Collection of animated, talking picture books, suited for elementary school children. 
Chores
Age-Appropriate Chores for Children
Cooking
Montessori Kids in the Kitchen
Montessori Food Preparation and Cooking Inspiration
A List of Kitchen Tools for Children 1 to 4 Years
COVID-19
BrainPOP Video for Kids – This video educates kids and helps alleviate fears. This site also has lots of other resources including related reading, games, and lesson plans.
Comic for Kids from NPR – NPR education reporter, Cory Turner, asked experts what kids might want to know about the Coronavirus. You can print and fold the comic.
Germ Smart Kids: How to Wash Your Hands
Coronavirus (COVID-19) – Statistics and Research
Coronavirus (COVID-19): Symptoms, Prevention, and How to Discuss With Your Child
Indiana Department of Health – Novel Coronavirus (COVID-19) information
John Hopkins Coronavirus Covid-19 Interactive Map
What does "flatten the curve" mean? Check this article out for a great visual simulation.
Facebook
Emily Arrow – kidlit musician
Oliver Jeffers, children's author and illustrator, read aloud schedule
Science Mom! – regular lessons from Science Mom!
Cincinnati Zoo is offering Home Sarari Facebook Live sessions
Learning Activities
ABDO Free Distance learning resources available free through June 2020. Also 10 free titles
Amazon Future Engineer classes – free through August 31, 2020
Duolingo – Learn a new language
Education.com is offering free worksheets for preschool through 5th grade students.
Free Online Learning Resources for Schools Affected by Coronavirus/COVID-19
Kate Messner, children's book author, has collected a list of "learning at home" resources from authors and illustrators that include read-alouds, writing and drawing lessons, and research links.
Skype a Scientist – matches families to a scientist for a live video Q&A session.
Stuck at home? Enriching activities to do with all ages from the Indiana Young Readers Center
Typing Club is free and fun so kids can keep on top of typing skills
Miscellaneous Ideas
7 Things to Do if You Can't Leave the House
51 Creative Ways to be Active Indoors
PBS KIDS' new weekday newsletter with activities and tips
Resources for Families During the Coronavirus Pandemic
Virtual PLAYdates with Indy with Kids
Museum Virtual Tours
19 Immersive Museum Exhibits You Can Visit from your Couch
Children's Museum of Indianapolis – check out their Facebook page for free Facebook Live Events
Houston Zoo Live Animal Cameras
Take a Virtual Tour of these 12 Amazing Museums
Music and Entertainment
Podcasts
15 Awesome Podcasts for Kids that You'll Enjoy Too, Parents
Grace Lin started a new podcast Kids Ask Authors – a five to ten-minute podcast where children's authors would answer one question from a young reader. Kids can submit a book review, poem, short story or joke to the podcast. Lin will release three episodes a week. 
…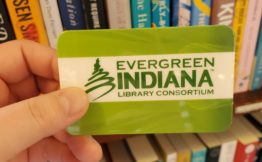 How To Get A Library Card When The Library Is Closed
Even though the library is closed, our digital resources are still accessible for library cardholders. For those who need to get a new Evergreen Library card to access books, audiobooks, magazines, and videos online, follow these directions to submit your information for a new card.
Once the card has been processed we will send you your new card number and password by email or phone so that you can then get onto Overdrive.
The library appreciates your patience and understanding at this time as we continue to deliver our services to the community.
Click Here
Be sure to select PUTNAM COUNTY PUBLIC LIBRARY-MAIN as your "Home Library".
Fill out the form.
Submit.
We will watch for it to come through as PENDING.
You do not need to provide us with an ID at this time. We will send your library card to you through the mail.
…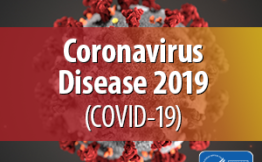 Library Coronavirus Updates
*NEW*
12/30/2020
Library Patrons,
As many of you have learned by now, Putnam County has now moved to level "Red" on the state's COVID dashboard. This is especially troubling considering that numbers are predicted to increase in the coming weeks due to a post holiday surge. In order to respond to this trend, we are going to make the following changes to our operations.
-All meeting rooms will be closed to outside groups, persons, or organizations.
-The number of public computers will be reduced to two with time limits strictly enforced. Use of these computers will be scheduled by appointment with walk-ins considered when times are available.
-We will be strictly limiting direct staff help to patrons in instances where six feet of social distance cannot be maintained.
As is the case each time we reduce our level of access or service, it is regrettable. I also expect the constant reevaluation to continue in the days and weeks ahead. I can only say that each of these changes is made with the goal of keeping our staff and our patrons as safe as possible while still providing service to our community.
Matt McClelland, Library Director
12/9/2020
Due to the persistent increase in COVID score in both Putnam County and those surrounding, we will be making changes to library operations. Effective today, all seating areas other than a reduced number of computer stations will be removed. This will hopefully encourage more of a "grab-and-go" model of service while still allowing public access to the bookshelves. We will closely monitor the COVID situation in the days and weeks to come when considering the need for other possible changes. As has been the case for the last several months, we will also continue to provide curbside pickup and access to eBooks via Libby and Overdrive. I encourage all of you to take advantage of those services if possible. It is not easy to increase restrictions. However our top priority has been and will remain creating the safest possible environment for our staff and patrons, especially those in more vulnerable populations.
Matt McClelland, Director
6/30/2020
Putnam County Community,
Hopefully this will be my last COVID related update for some time. Our library will soon (by 7/4/2020) be shifting to Phase 3 of our reopening plan. I think all us will be excited to talk less about phases and stages and more about the services that we offer the community in coming weeks. However, that optimism does not mean that we can afford to completely let our guard down. As we have seen in other states, the threat of COVID is only controlled by our response to it. Thus far Indiana has done an admirable job in flattening the curve of the pandemic, but in order to maintain that progress we must remain vigilant. While the library will soon more closely resemble what we are all used to, certain protocols will need to remain in place for the foreseeable future. Protocols that may impact the public are the following:
-We will still be strongly recommending that you join every staff member and wear a mask or face shield in the public areas. Staff members have also been instructed to maintain proper social distancing from our patrons. Study after study shows that these are the most effective things each of us can do to prevent the spread of COVID-19.
–Curbside and remote services will still be offered for those who prefer it. I encourage you to do so.
-We will still be quarantining items and requiring you to place returns in the book drops instead of giving them to staff. The quarantine period on most items will be 72 hours while magazines and newspapers will be 24 hours. This represents the best practices from the research we have seen.
-The Kiwanis meeting room will be limited to smaller groups. All other confined meeting spaces (i.e. Rotary room and study rooms) will remain closed or be used to quarantine items.
-Certain areas of the library may have capacity restrictions or limited access.
-Indoor programs will be limited in size.
-The library will close for a period of at least 72 hours in the event of a positive COVID-19 test. This would be to prevent further spread in both patrons and staff (many of whom are in at-risk categories). Until research proves otherwise, we will rely on the passage of time as the most reliable way to sanitize items and the building.  
While all of us would like to put the COVID outbreak behind us, we are not quite there yet. Until we are, I ask that each of you do your part and help us do our part in meeting these challenging times. Judging by the patience you have shown through all of this, I have no doubt you will.
Matt McClelland, Library Director  
______________________
5/4/2020
Putnam County Community,
 By now many of you have seen or are familiar with the
details of the Governor's plan to get Indiana back on track. While this does
not mean that things are going to be back to normal any time soon, it does mean
that myself, the library board, and our great staff are excited to increase the
services that the library can offer. At our last meeting, the board voted to
implement a phased plan of library services once changes to the stay at home
order were announced by the Governor.
Pending any change in circumstances on the ground, the
library staff will be permitted back in the building on Monday, May 11th.
During that week we will be making sure the staff has adequate PPE, technology
to work remotely if they can, processing returns and mail, and putting the
finishing touches on a plan to offer curbside and remote services.
My hope is that we can offer contact-free curbside pickup on
a limited number of books and DVDs, emergency computer use for essential
business, and remote/phone access to the other library departments by Monday,
May 18th.
…
Miss Taylor's Favorite Books For Babies & Toddlers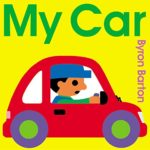 Beep! Beep!
My car has wheels. My car has gas. The horn goes beep.
Come take a ride.
An American Library Association Notable Book for Children
Winner of a Parenting Magazine Reading Magic Award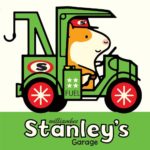 Can Stanley fix all the cars in his garage today?
Stanley is working at his garage. From filling up Hattie's red speedster with gas to changing the tire on Shamus and Little Woo's blue station wagon, it sure is a busy day. As his friends each come in with their car problems, Stanley knows just what to do to get them back on the road.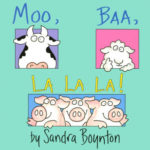 Serious silliness for all ages. Artist Sandra Boynton is back and better than ever with completely redrawn versions of her multi-million selling board books. These whimsical and hilarious books, featuring nontraditional texts and her famous animal characters, have been printed on thick board pages, and are sure to educate and entertain children of all ages.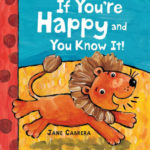 Clap along with silly monkey, stamp with enormous elephant, and roar out loud with lion! This popular nursery song comes alive with Jane Cabrera's zany animal paintings in a colorful sing-along action book that will put a smile on everyone's face.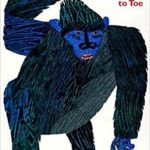 From Eric Carle, the New York Times bestselling creator of beloved books including The Very Hungry Caterpillar and The Grouchy Ladybug, comes From Head to Toe, a colorful and energetic book that will have young readers clapping their hands, stomping their feet, and wiggling their toes!
Giraffes can bend their necks, monkeys can wave their hands, and donkeys can kick their legs. And so can you! Throughout this interactive book, the animals of From Head to Toe invite young readers to copy their antics as they play.

Through Carle's vibrant collages and simple instructions, children will learn the importance of listening, exercising, and taking on a new challenge. Join the giraffes, monkeys, donkeys, seals, and more for a frolicking, fun adventure!
…