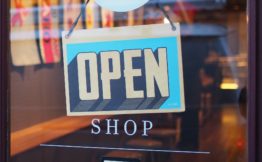 PCPL Unveils Covid-19 Reopening Plan
At the Putnam County Public Library, we believe that libraries are one of the most essential industries. We provide access to vital resources, such as government programs, resources and research for schoolwork, free internet and technology. We offer a place for the community to meet and discuss ideas, children to play, learn, and grow, and even as a place for someone to simply get warm. During the library's closure, the library staff has worked tirelessly to continue to provide these essential services to the community outside of the library building. 
On April 29, 2020, the PCPL Board of Trustees approved a phased plan to reopen the library. PCPL is a hub of connection, creativity, entertainment, and information in the Putnam County community. Throughout the library's closure, the library has continued to provide essential services through remote reference by email, digital programming, digital materials (eBooks, eAudiobooks, eMagazines, streaming video, and talking picture books), digital library card sign-ups, free public Wi-Fi, and much more. 
The library will continue to provide these digital services, but will begin the process of reopening the library beginning Monday, May 11. On Monday, May 11, library staff will be able to return to the library building on a limited basis, in order to asses whether library staff has appropriate PPE for working in the library and technology to work remotely. Additionally, library staff will use that time to process returns and mail, and put the finishing touches on procedures for offering curbside and remote services. Safeguarding the health of library staff and patrons is the primary goal in the library's reopening policy. 
Phase 1 of reopening the library will use the following guidelines in order to provide the best safety measures for staff and patrons: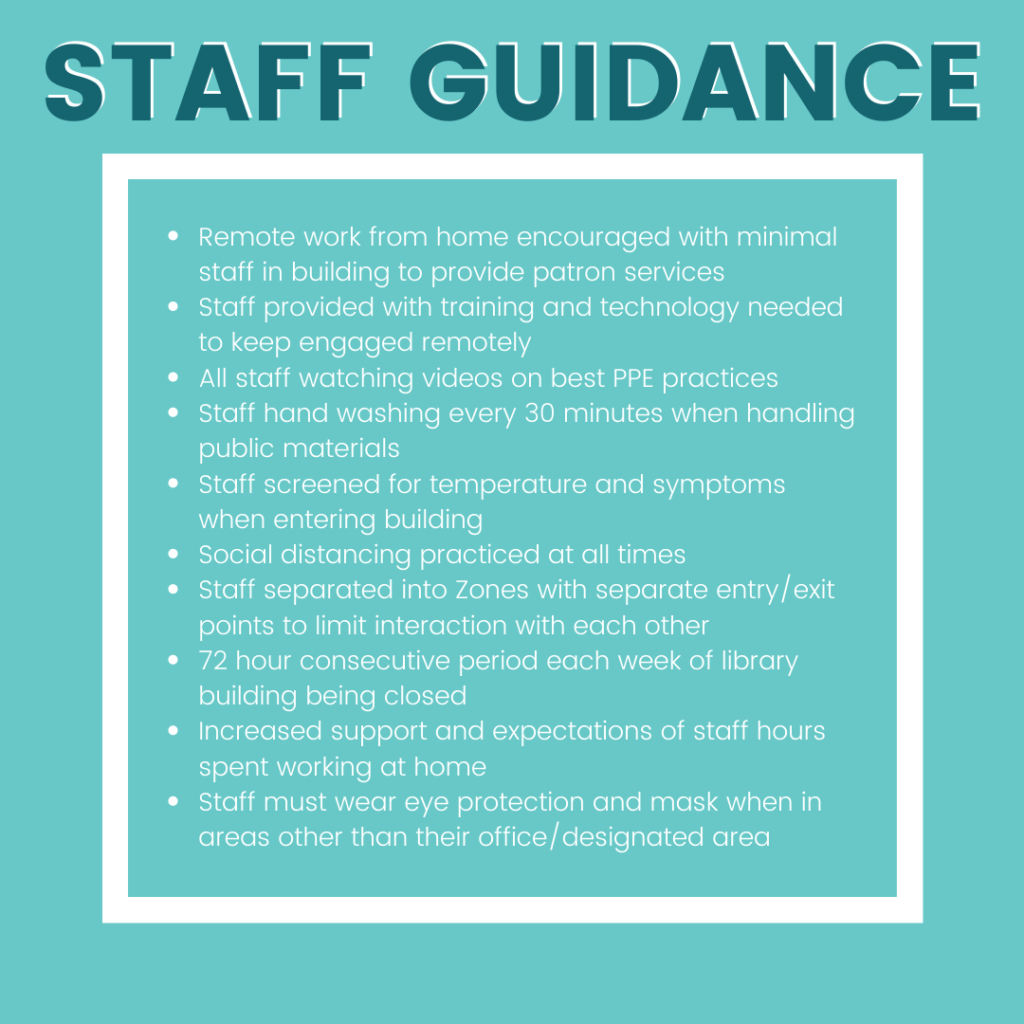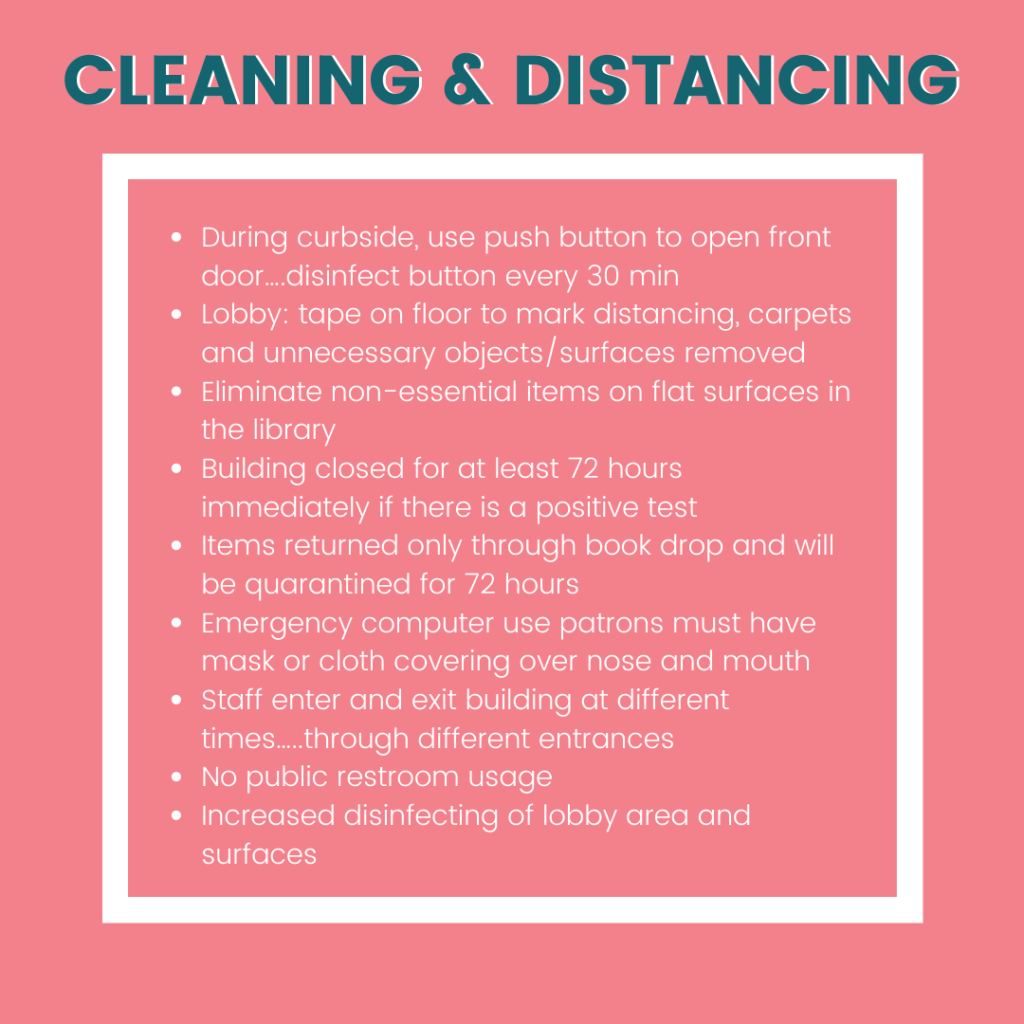 It is our hope that we will be able to begin providing curbside services, as well as more access to free Wi-Fi and public computers in the coming weeks. Please check back on our Covid-19 Updates page for more information on when the library will begin providing these services. 
We miss our patrons and we hope to see you soon. Stay safe and stay healthy, Putnam County. 
…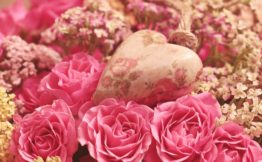 Top 5 Christian Romances You Can Read On Overdrive
Stuck at home and wondering what to read next? Here are our picks for the top 5 christian romances. Each of these feature wholesome content with a dash of love.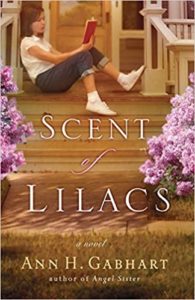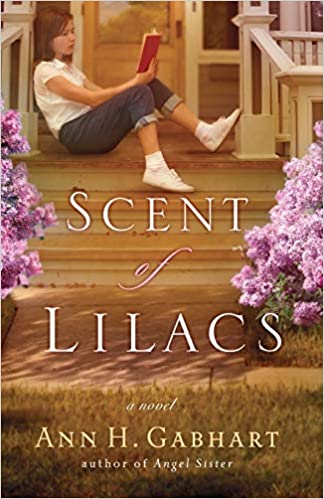 Title: The Scent of Lilacs (Book 1 of Series)
Author: Ann H. Gabhart
Summary: Life-changing events rarely happen here, and when they do, they are few and far between. But for Jocie Brooke and her family, they happen all at once. Jocie has questions that need answers. As she digs into her family's past, she finds a whirlwind of discoveries, and everything begins to change. In the end, will Jocie find the answers everyone so desperately needs, or will her questions lead to truths that were better left uncovered?
Link: https://iddc.overdrive.com/iddc-putnam/content/media/911938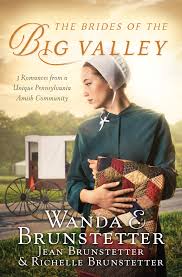 Title: The Brides of the Big Valley
Author: Wanda E. Brunstetter
Summary: In an area of Pennsylvania called The Big Valley, a uniquely blended Amish community thrives in which 3 distinct groups of Amish identify themselves by the colors of their buggy's top—white, black, or yellow. Join New York Times Bestselling Author Wanda E. Brunstetter, her daughter-in-law, and granddaughter in experiencing the stories of three young women who search for faith and love within this special place. Deanna is a widow who sees her second chance of love slipping away. Rose Mary is at a point in life where she must choose the path of her faith and the right man to walk with her on it. Leila is burdened with family responsibilities and wonders when she will ever start a family of her own.
Link: https://iddc.overdrive.com/iddc-putnam/content/media/4678731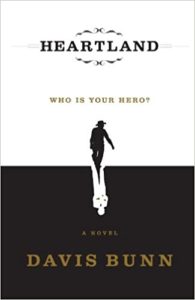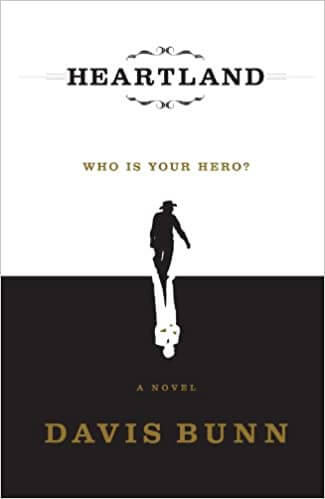 Title: Heartland
Author: Davis Bunn
Summary: As a Hollywood studio prepares to fire the unruly star of a wholesome TV show, a move that would end the series, churches across the country are praying for a miracle. They get one in the form of JayJay, a TV character from the series who comes to life, in this Christian novel about Hollywood amorality. When the nations heartland falls in love with JayJay, Hollywood finds itself on a collision course of conflicting values. Tim Lundeen makes the melodramatic aspects of Bunns plot work to his advantage, giving the cardboard character of the studio head a voice that oozes villainy while the hero has a voice straight out of a classic TV Western. Lundeen also makes the tension in two sequences that involve fire realistic. 
Link: https://iddc.overdrive.com/iddc-putnam/content/media/257912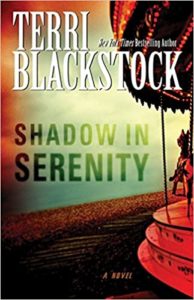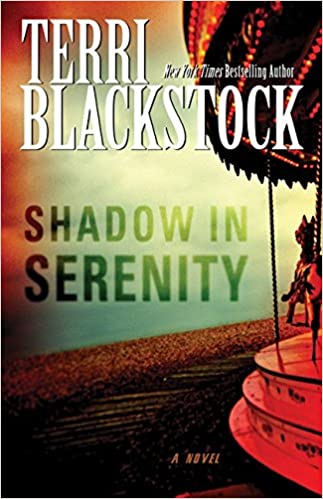 Title: Shadow in Serenity
Author: Terri Blackstock
Summary: Carny Sullivan grew up in the zany world of a traveling carnival. Quaint and peaceful Serenity, Texas, has given her a home, a life, and a child. Logan Brisco is the smoothest, slickest, handsomest man Serenity, Texas has ever seen. But Carny Sullivan knows a con artist when she sees one—and she's seen plenty, starting with her father. As far as Carny Sullivan can tell, she's the only one in town who has his number. Because from his Italian shoes to his movie-actor smile, Logan has the rest of the town snowed. Carny is determined to reveal Brisco's selfish intentions before his promise to the townspeople for a cut in a giant amusement park sucks Serenity dry. Yet, as much as she hates his winning ways, there is a man behind that suave smile, a man who may win her heart against her will. Shadow in Serenity is a modern-day Music Man, penned by a Christy Award-winning, New York Times bestselling author. 
Link: https://iddc.overdrive.com/iddc-putnam/content/media/541932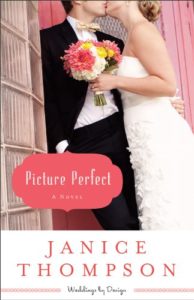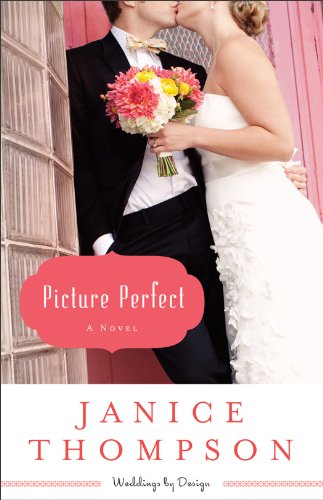 Title: Picture Perfect
Author: Janice Thompson
Summary: Will the competition between two rival photographers mean disaster for the biggest wedding of the year? Or could it spark an unexpected love? 
Link: https://iddc.overdrive.com/iddc-putnam/content/media/1211993
…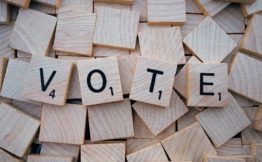 2020 Indiana Voter Registration
Primary elections will be on June 2, 2020, have you registered to vote? Indiana residents are allowed to apply for online voter registration, here is how you can register. 
ONLINE
Voter Registration Portal Indiana residents will need a valid Indiana driver's license or an Indiana state-issued identification card. 
REGISTER TO VOTE BY MAIL OR IN-PERSON
To register to vote or update your current registration by mail or in person, you will need to complete and return the  Voter Registration Form (En Español) On or before April 6 before the 2020 Primary Election or on or before October 5 before the 2020 General Election.
More important information can be found at the source here.
IMPORTANT DATES
December 2, 2019 Voter Registration Begins
May 4, 2020 Voter Registration Ends
June 2, 2020 Primary Election Day
October 5, 2020 Voter Registration Ends
November 3, 2020 General Election Day
…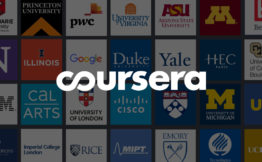 Free Online Learning Courses: Coursera
…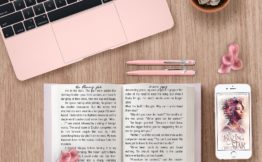 Teen Books: What To Read While The Library Is Closed
The library may be closed, but there is something to read or listen to for everyone in our digital library.
YA Dark Fantasy
If you're looking for a blend of dark elements, fantasy world building, and romance, or even just a really long book, these are the books for you.

The Priory of the Orange Tree by Samantha Shannon. EBook
A massive standalone epic fantasy with court intrigue, travel through dangerous lands, fantastical religions, blood, love, and rhetoric. The physical copy is a whopping 848 pages, but with an e-reader, you won't be able to tell how massive this book is. 
Children of Blood and Bone by Tomi Adeyemi. EBook
Zélie Adebola remembers when the soil of Orïsha hummed with magic. Burners ignited flames, Tiders beckoned waves, and Zélie's Reaper mother summoned forth souls. But everything changed the night magic disappeared. Under the orders of a ruthless king, maji were killed, leaving Zélie without a mother and her people without hope.
Step Back in Time with Historical Fiction Favorites
Dread Nation by Justina Ireland. EBook
Jane McKeene was born two days before the dead began to walk the battlefields of Gettysburg, Pennsylvania—derailing the War Between the States and changing the nation forever. In this new America, safety for all depends on the work of a few, and laws like the Native and Negro Education Act require certain children attend combat schools to learn to put down the dead.
The Berlin Boxing Club by Robert Sharenow. EBook
Sydney Taylor Award-winning novel Berlin Boxing Club is loosely inspired by the true story of boxer Max Schmeling's experiences following Kristallnacht. Karl Stern has never thought of himself as a Jew. But the bullies at his school in Nazi-era Berlin, don't care that Karl has never been in a synagogue or that his family doesn't practice religion. Demoralized by attacks on a heritage he doesn't accept as his own, Karl longs to prove his worth. So when Max Schmeling, champion boxer and German national hero, makes a deal with Karl's father to give Karl boxing lessons, A skilled cartoonist, Karl has never had an interest in boxing, but now it seems like the perfect chance to reinvent himself.
Romance:
Love and Gelatoby Jenna Evans Welch. EBook
A summer in Italy turns into a road trip across Tuscany in this sweeping debut novel filled with romance, mystery, and adventure. Lina is spending the summer in Tuscany, but she isn't in the mood for Italy's famous sunshine and fairy-tale landscape. She's only there because it was her mother's dying wish that she get to know her father. But what kind of father isn't around for sixteen years? All Lina wants to do is get back home.
Royal Reads:
The Shadow Queen by C.J. Redwine. Audiobook. Narrated by Khristine Hvam
Lorelai Diederich, crown princess and fugitive at large, has one mission: kill the wicked queen who took both the Ravenspire throne and her father's life. To do that, Lorelai needs to use the one weapon she and Queen Irina have in common-magic. She'll have to be stronger, faster, and more powerful than Irina, the most dangerous sorceress Ravenspire has ever seen.
You've Seen the Movie, Now Read the Book:
The Maze Runner by James Dashner. EBook.
When Thomas wakes up in the lift, the only thing he can remember is his name. He's surrounded by strangers—boys whose memories are also gone. Outside the towering stone walls that surround them is a limitless, ever-changing maze. It's the only way out—and no one's ever made it through alive. Then a girl arrives. The first girl ever. And the message she delivers is terrifying. Remember. Survive. Run.
Life As We Know It: Realistic YA:
The Music of What Happens by Bill Konigsberg. EBook
Max: Chill. Sports. Video games. Gay and not a big deal, not to him, not to his mom, not to his buddies. And a secret: An encounter with an older kid that makes it hard to breathe, one that he doesn't want to think about, ever.
Jordan: The opposite of chill. Poetry. His "wives" and the Chandler Mall. Never been kissed and searching for Mr. Right, who probably won't like him anyway. And a secret: A spiraling out of control mother, and the knowledge that he's the only one who can keep the family from falling apart.

All American Boys by Jason Reynolds and Brendnan Kiely. Audiobook. Narrated by Guy Lockard and Keith Nobbs
In this New York Times bestselling novel, two teens—one black, one white—grapple with the repercussions of a single violent act that leaves their school, their community, and, ultimately, the country bitterly divided by racial tension.
True Stories You Can't Ignore

The Family Romanov: Murder, Rebellion, and the Fall of Imperial Russia by Candace Fleming
Here is the tumultuous, heartrending, true story of the Romanovs—at once an intimate portrait of Russia's last royal family and a gripping account of its undoing. Using captivating photos and compelling first person accounts, award-winning author Candace Fleming (Amelia Lost; The Lincolns) deftly maneuvers between the imperial family's extravagant lives and the plight of Russia's poor masses, making this an utterly mesmerizing read. 

To download any of these titles or other books in our collection, you'll need to download Libby through your device's App store to access the library's digital collection. Libby is super easy to use; it's designed to get you reading as quickly and seamlessly as possible
…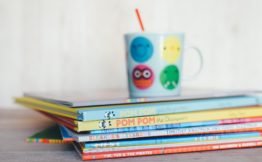 Children's Books: What To Read While The Library Is Closed
The library may be closed, but there is plenty to read and listen to digitally. Our Children's staff has gathered some of their favorite, too-good-to-miss digital books.
A collection of animated, talking picture books, suited for elementary school children, TumbleBooks take existing picture books and add sound, engaging animation, music, and narration to create stories that come to life for children.
Duck! Rabbit! by Amy Krouse Rosenthal
From the award-winning author of Little Pea, Little Hoot, and Little Oink comes a clever take on the age-old optical illusion: is it a duck or a rabbit?
Goodnight, Goodnight, Construction Site by Sherri Duskey Rinker
As the sun sets behind the big construction site, all the hardworking trucks get ready to say goodnight.
Mercy Watson To the Rescue by Kate Dicamillo.
To Mr. and Mrs. Watson, Mercy is not just a pig–she's a porcine wonder. And to the portly and good-natured Mercy, the Watsons are an excellent source of buttered toast, not to mention that buttery-toasty feeling she gets when she snuggles into bed with them. This is not, however, so good for the Watsons' bed. BOOM! CRACK! As the bed and its occupants slowly sink through the floor, Mercy escapes in a flash "to alert the fire department," her owners assure themselves. But could Mercy possibly have another emergency in mind–like a sudden craving for their neighbors' sugar cookies?
If you haven't already, download Libby through your device's App Store to access the library's digital collection. Libby is super easy to use; it's designed to get you reading as quickly and seamlessly as possible.
Start Now!: You Can Make a Difference by Chelsea Clinton. Audiobook
For the youngest activists among us, a book geared just for them: full of facts, stories and tips on how to change the world read by the author, Chelsea Clinton. How can I eat healthy? What can I do to save endangered animals? Why do I need to cover my mouth when I cough? With information on problems both large and small, Chelsea breaks down the concepts of health, hunger, climate change, endangered species, and bullying, so that listeners can understand the world around them, and how they can make a difference in their own lives, as well as in their communities and the world at large. 
Blended by Sharon M. Draper. E-book
Eleven-year-old Isabella's blended family is more divided than ever in this thoughtful story about divorce and racial identity from the award-winning and New York Times bestselling author of Out of My Mind, Sharon M. Draper.
Where the Mountain Meets the Moon by Grace Lin. Audiobook
Minli spends her days working hard in the fields and her nights listening to her father spin fantastic tales about the Jade Dragon and the Old Man of the Moon. Minli's mother, tired of their poor life, chides him for filling her head with nonsense. But Minli believes these enchanting stories and embarks on an extraordinary journey to find the Old Man of the Moon and ask him how her family can change their fortune. Narrated by Janet Song.
Mrs. Smith's Spy School for Girls by Beth McMullen. Audiobook
A girl discovers her boarding school is actually an elite spy-training program, and she must learn the skills of the trade in order to find her mother in this action-packed middle grade debut! Narrated by Kelsey Navarro.
Look Both Ways by Jason Reynolds. E-book
Jason Reynolds conjures ten tales (one per block) about what happens after the dismissal bell rings, and brilliantly weaves them into one wickedly funny, piercingly poignant look at the detours we face on the walk home, and in life.
You need a library card to access TumbleBooks and OverDrive. If you're having troubles accessing either with your card, contact [email protected].
If you do not have a library card (and even if you do!), check out some of our favorite books read by celebrities through Storyline Online. The books also include activity guides you can do at home together.
Snappsy The Alligator (Did Not Ask to Be in This Book) by Julie Falatko, read by David Harbour, of Stranger Things
The Hula-Hoopin Queen by Thelma Godin, read by Oprah Winfrey
Guji Guji by Chih-Yuan Chen, read by Robert Guillaume
…
Skip to content