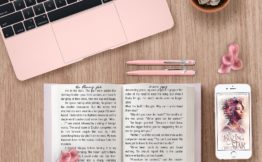 Teen Books: What To Read While The Library Is Closed
The library may be closed, but there is something to read or listen to for everyone in our digital library.
YA Dark Fantasy
If you're looking for a blend of dark elements, fantasy world building, and romance, or even just a really long book, these are the books for you.

The Priory of the Orange Tree by Samantha Shannon. EBook
A massive standalone epic fantasy with court intrigue, travel through dangerous lands, fantastical religions, blood, love, and rhetoric. The physical copy is a whopping 848 pages, but with an e-reader, you won't be able to tell how massive this book is. 
Children of Blood and Bone by Tomi Adeyemi. EBook
Zélie Adebola remembers when the soil of Orïsha hummed with magic. Burners ignited flames, Tiders beckoned waves, and Zélie's Reaper mother summoned forth souls. But everything changed the night magic disappeared. Under the orders of a ruthless king, maji were killed, leaving Zélie without a mother and her people without hope.
Step Back in Time with Historical Fiction Favorites
Dread Nation by Justina Ireland. EBook
Jane McKeene was born two days before the dead began to walk the battlefields of Gettysburg, Pennsylvania—derailing the War Between the States and changing the nation forever. In this new America, safety for all depends on the work of a few, and laws like the Native and Negro Education Act require certain children attend combat schools to learn to put down the dead.
The Berlin Boxing Club by Robert Sharenow. EBook
Sydney Taylor Award-winning novel Berlin Boxing Club is loosely inspired by the true story of boxer Max Schmeling's experiences following Kristallnacht. Karl Stern has never thought of himself as a Jew. But the bullies at his school in Nazi-era Berlin, don't care that Karl has never been in a synagogue or that his family doesn't practice religion. Demoralized by attacks on a heritage he doesn't accept as his own, Karl longs to prove his worth. So when Max Schmeling, champion boxer and German national hero, makes a deal with Karl's father to give Karl boxing lessons, A skilled cartoonist, Karl has never had an interest in boxing, but now it seems like the perfect chance to reinvent himself.
Romance:
Love and Gelatoby Jenna Evans Welch. EBook
A summer in Italy turns into a road trip across Tuscany in this sweeping debut novel filled with romance, mystery, and adventure. Lina is spending the summer in Tuscany, but she isn't in the mood for Italy's famous sunshine and fairy-tale landscape. She's only there because it was her mother's dying wish that she get to know her father. But what kind of father isn't around for sixteen years? All Lina wants to do is get back home.
Royal Reads:
The Shadow Queen by C.J. Redwine. Audiobook. Narrated by Khristine Hvam
Lorelai Diederich, crown princess and fugitive at large, has one mission: kill the wicked queen who took both the Ravenspire throne and her father's life. To do that, Lorelai needs to use the one weapon she and Queen Irina have in common-magic. She'll have to be stronger, faster, and more powerful than Irina, the most dangerous sorceress Ravenspire has ever seen.
You've Seen the Movie, Now Read the Book:
The Maze Runner by James Dashner. EBook.
When Thomas wakes up in the lift, the only thing he can remember is his name. He's surrounded by strangers—boys whose memories are also gone. Outside the towering stone walls that surround them is a limitless, ever-changing maze. It's the only way out—and no one's ever made it through alive. Then a girl arrives. The first girl ever. And the message she delivers is terrifying. Remember. Survive. Run.
Life As We Know It: Realistic YA:
The Music of What Happens by Bill Konigsberg. EBook
Max: Chill. Sports. Video games. Gay and not a big deal, not to him, not to his mom, not to his buddies. And a secret: An encounter with an older kid that makes it hard to breathe, one that he doesn't want to think about, ever.
Jordan: The opposite of chill. Poetry. His "wives" and the Chandler Mall. Never been kissed and searching for Mr. Right, who probably won't like him anyway. And a secret: A spiraling out of control mother, and the knowledge that he's the only one who can keep the family from falling apart.

All American Boys by Jason Reynolds and Brendnan Kiely. Audiobook. Narrated by Guy Lockard and Keith Nobbs
In this New York Times bestselling novel, two teens—one black, one white—grapple with the repercussions of a single violent act that leaves their school, their community, and, ultimately, the country bitterly divided by racial tension.
True Stories You Can't Ignore

The Family Romanov: Murder, Rebellion, and the Fall of Imperial Russia by Candace Fleming
Here is the tumultuous, heartrending, true story of the Romanovs—at once an intimate portrait of Russia's last royal family and a gripping account of its undoing. Using captivating photos and compelling first person accounts, award-winning author Candace Fleming (Amelia Lost; The Lincolns) deftly maneuvers between the imperial family's extravagant lives and the plight of Russia's poor masses, making this an utterly mesmerizing read. 

To download any of these titles or other books in our collection, you'll need to download Libby through your device's App store to access the library's digital collection. Libby is super easy to use; it's designed to get you reading as quickly and seamlessly as possible
…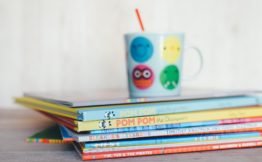 Children's Books: What To Read While The Library Is Closed
The library may be closed, but there is plenty to read and listen to digitally. Our Children's staff has gathered some of their favorite, too-good-to-miss digital books.
A collection of animated, talking picture books, suited for elementary school children, TumbleBooks take existing picture books and add sound, engaging animation, music, and narration to create stories that come to life for children.
Duck! Rabbit! by Amy Krouse Rosenthal
From the award-winning author of Little Pea, Little Hoot, and Little Oink comes a clever take on the age-old optical illusion: is it a duck or a rabbit?
Goodnight, Goodnight, Construction Site by Sherri Duskey Rinker
As the sun sets behind the big construction site, all the hardworking trucks get ready to say goodnight.
Mercy Watson To the Rescue by Kate Dicamillo.
To Mr. and Mrs. Watson, Mercy is not just a pig–she's a porcine wonder. And to the portly and good-natured Mercy, the Watsons are an excellent source of buttered toast, not to mention that buttery-toasty feeling she gets when she snuggles into bed with them. This is not, however, so good for the Watsons' bed. BOOM! CRACK! As the bed and its occupants slowly sink through the floor, Mercy escapes in a flash "to alert the fire department," her owners assure themselves. But could Mercy possibly have another emergency in mind–like a sudden craving for their neighbors' sugar cookies?
If you haven't already, download Libby through your device's App Store to access the library's digital collection. Libby is super easy to use; it's designed to get you reading as quickly and seamlessly as possible.
Start Now!: You Can Make a Difference by Chelsea Clinton. Audiobook
For the youngest activists among us, a book geared just for them: full of facts, stories and tips on how to change the world read by the author, Chelsea Clinton. How can I eat healthy? What can I do to save endangered animals? Why do I need to cover my mouth when I cough? With information on problems both large and small, Chelsea breaks down the concepts of health, hunger, climate change, endangered species, and bullying, so that listeners can understand the world around them, and how they can make a difference in their own lives, as well as in their communities and the world at large. 
Blended by Sharon M. Draper. E-book
Eleven-year-old Isabella's blended family is more divided than ever in this thoughtful story about divorce and racial identity from the award-winning and New York Times bestselling author of Out of My Mind, Sharon M. Draper.
Where the Mountain Meets the Moon by Grace Lin. Audiobook
Minli spends her days working hard in the fields and her nights listening to her father spin fantastic tales about the Jade Dragon and the Old Man of the Moon. Minli's mother, tired of their poor life, chides him for filling her head with nonsense. But Minli believes these enchanting stories and embarks on an extraordinary journey to find the Old Man of the Moon and ask him how her family can change their fortune. Narrated by Janet Song.
Mrs. Smith's Spy School for Girls by Beth McMullen. Audiobook
A girl discovers her boarding school is actually an elite spy-training program, and she must learn the skills of the trade in order to find her mother in this action-packed middle grade debut! Narrated by Kelsey Navarro.
Look Both Ways by Jason Reynolds. E-book
Jason Reynolds conjures ten tales (one per block) about what happens after the dismissal bell rings, and brilliantly weaves them into one wickedly funny, piercingly poignant look at the detours we face on the walk home, and in life.
You need a library card to access TumbleBooks and OverDrive. If you're having troubles accessing either with your card, contact [email protected].
If you do not have a library card (and even if you do!), check out some of our favorite books read by celebrities through Storyline Online. The books also include activity guides you can do at home together.
Snappsy The Alligator (Did Not Ask to Be in This Book) by Julie Falatko, read by David Harbour, of Stranger Things
The Hula-Hoopin Queen by Thelma Godin, read by Oprah Winfrey
Guji Guji by Chih-Yuan Chen, read by Robert Guillaume
…
Miss Taylor's Favorite Books For Babies & Toddlers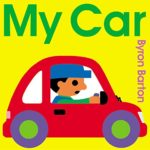 Beep! Beep!
My car has wheels. My car has gas. The horn goes beep.
Come take a ride.
An American Library Association Notable Book for Children
Winner of a Parenting Magazine Reading Magic Award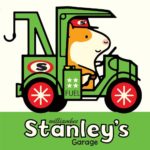 Can Stanley fix all the cars in his garage today?
Stanley is working at his garage. From filling up Hattie's red speedster with gas to changing the tire on Shamus and Little Woo's blue station wagon, it sure is a busy day. As his friends each come in with their car problems, Stanley knows just what to do to get them back on the road.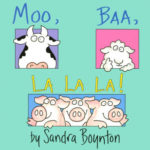 Serious silliness for all ages. Artist Sandra Boynton is back and better than ever with completely redrawn versions of her multi-million selling board books. These whimsical and hilarious books, featuring nontraditional texts and her famous animal characters, have been printed on thick board pages, and are sure to educate and entertain children of all ages.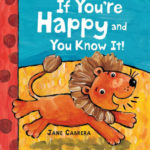 Clap along with silly monkey, stamp with enormous elephant, and roar out loud with lion! This popular nursery song comes alive with Jane Cabrera's zany animal paintings in a colorful sing-along action book that will put a smile on everyone's face.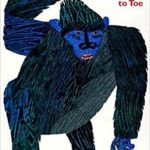 From Eric Carle, the New York Times bestselling creator of beloved books including The Very Hungry Caterpillar and The Grouchy Ladybug, comes From Head to Toe, a colorful and energetic book that will have young readers clapping their hands, stomping their feet, and wiggling their toes!
Giraffes can bend their necks, monkeys can wave their hands, and donkeys can kick their legs. And so can you! Throughout this interactive book, the animals of From Head to Toe invite young readers to copy their antics as they play.

Through Carle's vibrant collages and simple instructions, children will learn the importance of listening, exercising, and taking on a new challenge. Join the giraffes, monkeys, donkeys, seals, and more for a frolicking, fun adventure!
…