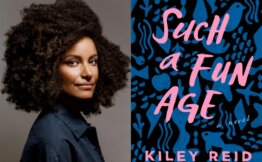 Join us for Adult Book Club! Each month, we meet to discuss a book chosen by the group. This month we will read Such A Fun Age by Kiley Reid. New members are always welcome. We will discuss future books at this meeting.…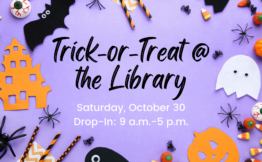 Trick-or-Treat at the library! Join us for our annual Halloween event at the library. We will have books for children and teens, as well as some tasty treats for everyone!
Drop by anytime on Saturday, October 30 for your book and treat.
…
Post Tagged with
book club
,
children
,
free books
,
halloween
,
halloween party
,
reading
,
spooky
,
teens
,
treat
,
trick
,
trick or treat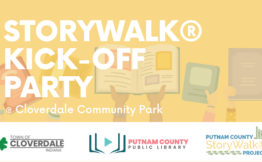 Join us for a fun-filled afternoon in celebration of the opening of the Baliff Family StoryWalk® at the Cloverdale Community Park!
Miss Taylor and Miss Krista are planning prizes, snacks, and fun for the whole family! StoryWalks® are an innovative and delightful way for children — and adults! — to enjoy reading and the outdoors at the same time. Laminated pages from a children's book are attached to wooden stakes, which are installed along an outdoor path. As you stroll down the trail, you're directed to the next page in the story.
StoryWalk® was created by Anne Ferguson of Montpelier, VT and has developed with the help of Rachel Senechal, formerly of the Kellogg-Hubbard Library.
The Putnam County StoryWalk® Project has been primarily funded by the Putnam County Community Foundation. The Bayliff Family StoryWalk® was funded by a matching grant from the Bayliff Family.
The Putnam County StoryWalk® Project has facilitated the purchase and installation of this and other StoryWalks® to be placed throughout Putnam County.
…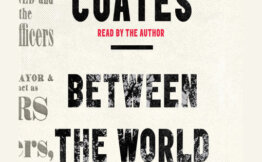 Join us for Adult Book Club! Each month, we meet to discuss a book chosen by the group. This month we will read Between the World and Me by Ta-Nehisi Coats. New members are always welcome.…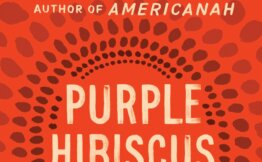 Join us for Adult Book Club! Each month, we meet to discuss a book chosen by the group. This month we will read Purple Hibiscus by Chimamanda Ngozi Adichie. New members are always welcome. We will discuss future books at this meeting.…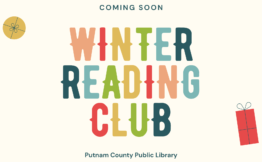 The 2021 Winter Reading Club will run from January 1-February 28. Children and teens can pick up a Bingo challenge in the Imagination Portal. Earn a bingo to win a cool prize! Adults can pick up their reading sheet at the circulation desk on the main level of the library.…
Post Tagged with
adult books
,
book club
,
books
,
Children's Books
,
early literacy
,
reading
,
reading challenge
,
reading club
,
winter
,
winter reading club
,
ya books
Skip to content