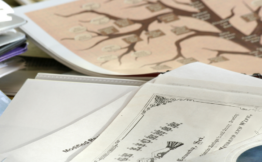 Join us monthly for tips, tricks, and resources for unlocking your genealogical past.…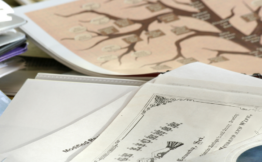 Join us monthly for tips, tricks, and resources for unlocking your genealogical past.…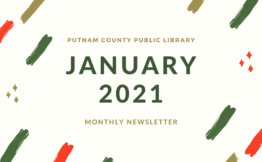 There are no upcoming programs at this time.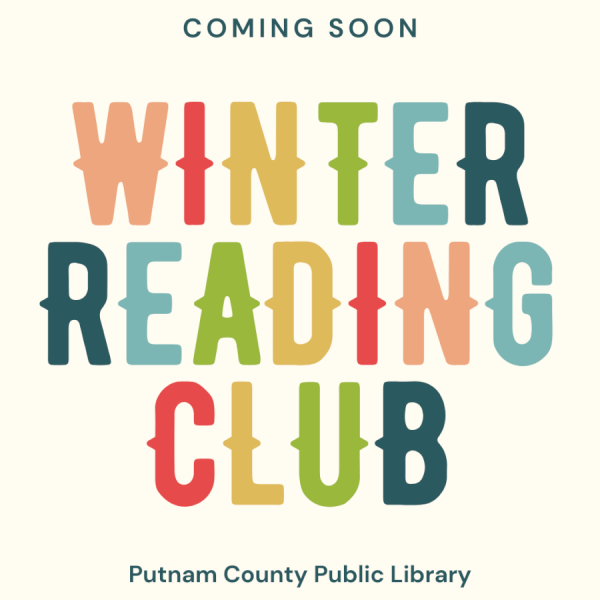 The 2021 Winter Reading Club will run from January 1-February 28. Children and teens can pick up a Bingo challenge in the Imagination Portal or access them online. Earn a bingo to win a cool prize! Adults can pick up their reading sheet at the circulation desk on the main level of the library or access them online.
We will accept the following methods of returning your Bingo Sheet or Reading Challenge to the library:
Return your physical copy to the Imagination Portal if you are under 18, or to the Circulation Desk if you are 18+.
If you are an adult, please email 

[email protected]

 with your answers for the adult Reading Challenge.
If you are a child, please email 

[email protected]

 and provide them with your information. 
Prizes may be picked up during the challenge or at your convenience after the challenge has ended. 
Curbside Service
The Putnam County Public Library is excited to offer Curbside Services @ PCPL. Simply place your items on hold and we'll deliver them to your vehicle!

Free Public Wi-Fi
The library has free public Wi-Fi for your connectivity needs. Our Wi-Fi extends to the library parking lot, allowing access after hours.

Library of Things
We love books at the library, but sometimes books alone don't do the job. With generous funding from the Dr. James Elrod fund at the Hendricks County Community Foundation (HCCF), the library has purchased materials for a "Library of Things".
The Library of Things is a collection of items that are unconventional to libraries but may be of use to the community. These items can include kitchen appliances, tools, crafting supplies, outdoor games, board games, and a wide array of other items. These items are loanable to the community just like any other library material.
With Cypress Resume, you can effortlessly create a professional resume in minutes! Its easy-to-use design assures you won't spend hours trying to perfect your document — all the hard work is done for you! Simply plug in your basic information (as much or as little as you like), and we create a perfectly formatted document to help you land that dream job.
You need a library card to access this resource.
…
Post Tagged with
apps
,
digital
,
digital resources
,
events
,
library programs
,
news
,
newsletter
,
program
,
resources
,
virtual
,
virtual programs

Carry the Library in Your Pocket
Digital Resources for Children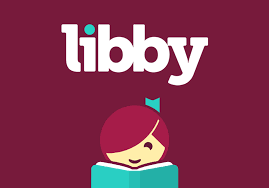 OVERDRIVE/LIBBY
Thousands of eBooks, audiobooks, and videos available with your Library card. Enjoy them immediately—or transfer to your eReader or mobile device with the OverDrive and Libby apps.
You need a library card to access this resource.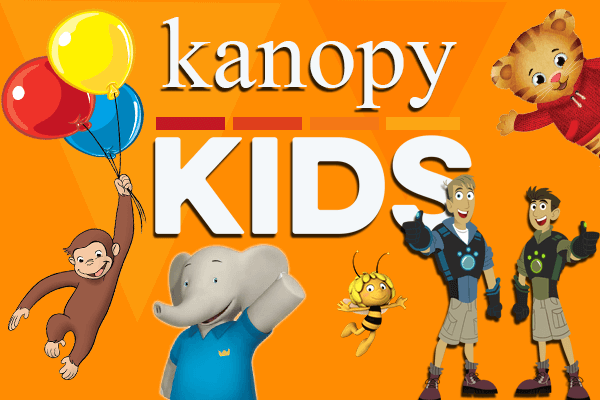 KANOPY KIDS
Kanopy Kids is full of kid-friendly clips, films, and videos to keep your little ones entertained by educational content! Check out Kanopy Kids today!
You need a library card to access this resource.
Click here for Kanopy Kids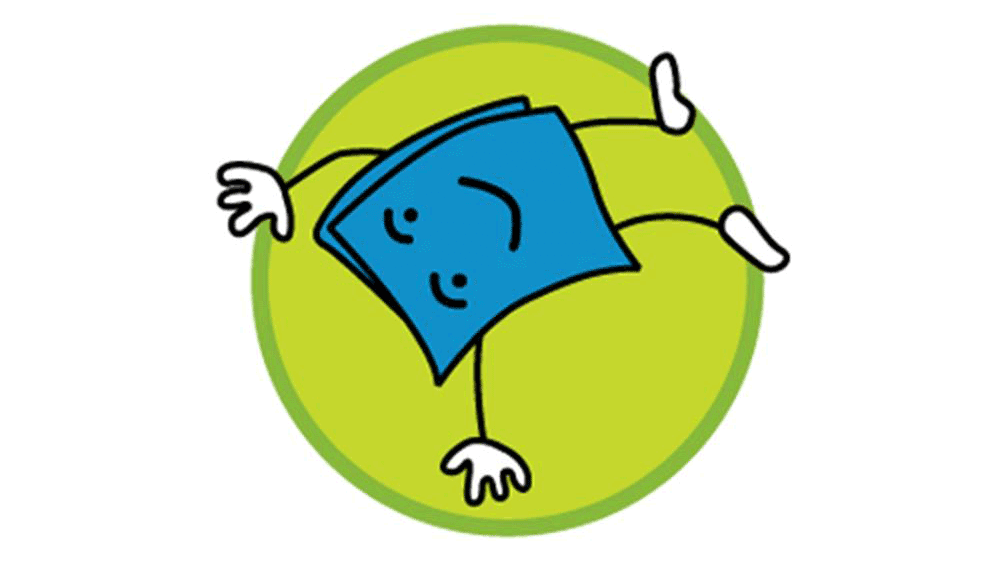 TUMBLEBOOKS
A collection of animated, talking picture books, suited for elementary school children. Each story comes with puzzles and games geared to ensure reading comprehension.
You need a library card to access this resource.
…
Post Tagged with
coloring page
,
community partners
,
digital
,
digital resources
,
kanopy
,
libby
,
overdrive
,
resources
,
spotlight
,
tumblebooks
,
virtual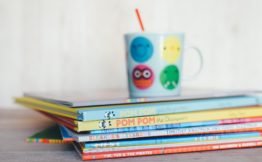 Children's Books: What To Read While The Library Is Closed
The library may be closed, but there is plenty to read and listen to digitally. Our Children's staff has gathered some of their favorite, too-good-to-miss digital books.
A collection of animated, talking picture books, suited for elementary school children, TumbleBooks take existing picture books and add sound, engaging animation, music, and narration to create stories that come to life for children.
Duck! Rabbit! by Amy Krouse Rosenthal
From the award-winning author of Little Pea, Little Hoot, and Little Oink comes a clever take on the age-old optical illusion: is it a duck or a rabbit?
Goodnight, Goodnight, Construction Site by Sherri Duskey Rinker
As the sun sets behind the big construction site, all the hardworking trucks get ready to say goodnight.
Mercy Watson To the Rescue by Kate Dicamillo.
To Mr. and Mrs. Watson, Mercy is not just a pig–she's a porcine wonder. And to the portly and good-natured Mercy, the Watsons are an excellent source of buttered toast, not to mention that buttery-toasty feeling she gets when she snuggles into bed with them. This is not, however, so good for the Watsons' bed. BOOM! CRACK! As the bed and its occupants slowly sink through the floor, Mercy escapes in a flash "to alert the fire department," her owners assure themselves. But could Mercy possibly have another emergency in mind–like a sudden craving for their neighbors' sugar cookies?
If you haven't already, download Libby through your device's App Store to access the library's digital collection. Libby is super easy to use; it's designed to get you reading as quickly and seamlessly as possible.
Start Now!: You Can Make a Difference by Chelsea Clinton. Audiobook
For the youngest activists among us, a book geared just for them: full of facts, stories and tips on how to change the world read by the author, Chelsea Clinton. How can I eat healthy? What can I do to save endangered animals? Why do I need to cover my mouth when I cough? With information on problems both large and small, Chelsea breaks down the concepts of health, hunger, climate change, endangered species, and bullying, so that listeners can understand the world around them, and how they can make a difference in their own lives, as well as in their communities and the world at large. 
Blended by Sharon M. Draper. E-book
Eleven-year-old Isabella's blended family is more divided than ever in this thoughtful story about divorce and racial identity from the award-winning and New York Times bestselling author of Out of My Mind, Sharon M. Draper.
Where the Mountain Meets the Moon by Grace Lin. Audiobook
Minli spends her days working hard in the fields and her nights listening to her father spin fantastic tales about the Jade Dragon and the Old Man of the Moon. Minli's mother, tired of their poor life, chides him for filling her head with nonsense. But Minli believes these enchanting stories and embarks on an extraordinary journey to find the Old Man of the Moon and ask him how her family can change their fortune. Narrated by Janet Song.
Mrs. Smith's Spy School for Girls by Beth McMullen. Audiobook
A girl discovers her boarding school is actually an elite spy-training program, and she must learn the skills of the trade in order to find her mother in this action-packed middle grade debut! Narrated by Kelsey Navarro.
Look Both Ways by Jason Reynolds. E-book
Jason Reynolds conjures ten tales (one per block) about what happens after the dismissal bell rings, and brilliantly weaves them into one wickedly funny, piercingly poignant look at the detours we face on the walk home, and in life.
You need a library card to access TumbleBooks and OverDrive. If you're having troubles accessing either with your card, contact [email protected].
If you do not have a library card (and even if you do!), check out some of our favorite books read by celebrities through Storyline Online. The books also include activity guides you can do at home together.
Snappsy The Alligator (Did Not Ask to Be in This Book) by Julie Falatko, read by David Harbour, of Stranger Things
The Hula-Hoopin Queen by Thelma Godin, read by Oprah Winfrey
Guji Guji by Chih-Yuan Chen, read by Robert Guillaume
…
Post Tagged with
blog post
,
book club
,
Book Recommendations
,
books
,
childrens book
,
digital
,
digital resources
,
libby
,
news
,
overdrive
,
resources
,
tumblebooks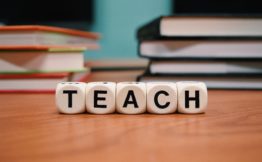 Activities & Resources For Parents/Teachers
There are all kinds of activities you can do at home while we are practicing social distancing. Here are some ideas to keep you entertained and engaged during the weeks ahead.
Art
ArtBar – activity guide for kids in quarantine
Lunch Doodles with Mo – Mo Willems is inviting kids to draw, doodle and explore with him every day for the next few weeks. New episodes are posted each weekday at 1 p.m.
Draw Every Day with JJK – Jarrett J. Krosoczka, author and illustrator, will be doing daily doodles for the next few weeks every day at 2 p.m. 
Books
Laurie Halse Anderson, author of Shout, is making herself available for a virtual Q&A. 
OverDrive/Libby – Check out books and audiobooks from the library while we're closed on your device at home. 
Stimola Literary Studio is hosting live streamed read alouds, craft activities, and drawing demonstrations between 9 a.m. and 4:45 p.m.
StorylineOnline – Books read by celebrities 
Tumblebooks – Collection of animated, talking picture books, suited for elementary school children. 
Chores
Age-Appropriate Chores for Children
Cooking
Montessori Kids in the Kitchen
Montessori Food Preparation and Cooking Inspiration
A List of Kitchen Tools for Children 1 to 4 Years
COVID-19
BrainPOP Video for Kids – This video educates kids and helps alleviate fears. This site also has lots of other resources including related reading, games, and lesson plans.
Comic for Kids from NPR – NPR education reporter, Cory Turner, asked experts what kids might want to know about the Coronavirus. You can print and fold the comic.
Germ Smart Kids: How to Wash Your Hands
Coronavirus (COVID-19) – Statistics and Research
Coronavirus (COVID-19): Symptoms, Prevention, and How to Discuss With Your Child
Indiana Department of Health – Novel Coronavirus (COVID-19) information
John Hopkins Coronavirus Covid-19 Interactive Map
What does "flatten the curve" mean? Check this article out for a great visual simulation.
Facebook
Emily Arrow – kidlit musician
Oliver Jeffers, children's author and illustrator, read aloud schedule
Science Mom! – regular lessons from Science Mom!
Cincinnati Zoo is offering Home Sarari Facebook Live sessions
Learning Activities
ABDO Free Distance learning resources available free through June 2020. Also 10 free titles
Amazon Future Engineer classes – free through August 31, 2020
Duolingo – Learn a new language
Education.com is offering free worksheets for preschool through 5th grade students.
Free Online Learning Resources for Schools Affected by Coronavirus/COVID-19
Kate Messner, children's book author, has collected a list of "learning at home" resources from authors and illustrators that include read-alouds, writing and drawing lessons, and research links.
Skype a Scientist – matches families to a scientist for a live video Q&A session.
Stuck at home? Enriching activities to do with all ages from the Indiana Young Readers Center
Typing Club is free and fun so kids can keep on top of typing skills
Miscellaneous Ideas
7 Things to Do if You Can't Leave the House
51 Creative Ways to be Active Indoors
PBS KIDS' new weekday newsletter with activities and tips
Resources for Families During the Coronavirus Pandemic
Virtual PLAYdates with Indy with Kids
Museum Virtual Tours
19 Immersive Museum Exhibits You Can Visit from your Couch
Children's Museum of Indianapolis – check out their Facebook page for free Facebook Live Events
Houston Zoo Live Animal Cameras
Take a Virtual Tour of these 12 Amazing Museums
Music and Entertainment
Podcasts
15 Awesome Podcasts for Kids that You'll Enjoy Too, Parents
Grace Lin started a new podcast Kids Ask Authors – a five to ten-minute podcast where children's authors would answer one question from a young reader. Kids can submit a book review, poem, short story or joke to the podcast. Lin will release three episodes a week. 
…
Post Tagged with
digital resources
,
e-learning
,
elearning
,
homeschool
,
homework
,
homework help
,
learning
,
online learning
,
online school
,
parents
,
resources
,
school administration
,
school resources
,
schools
,
teachers
,
work from home
Skip to content