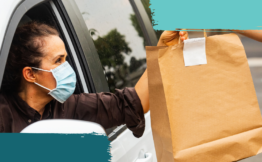 Library Services During Covid-19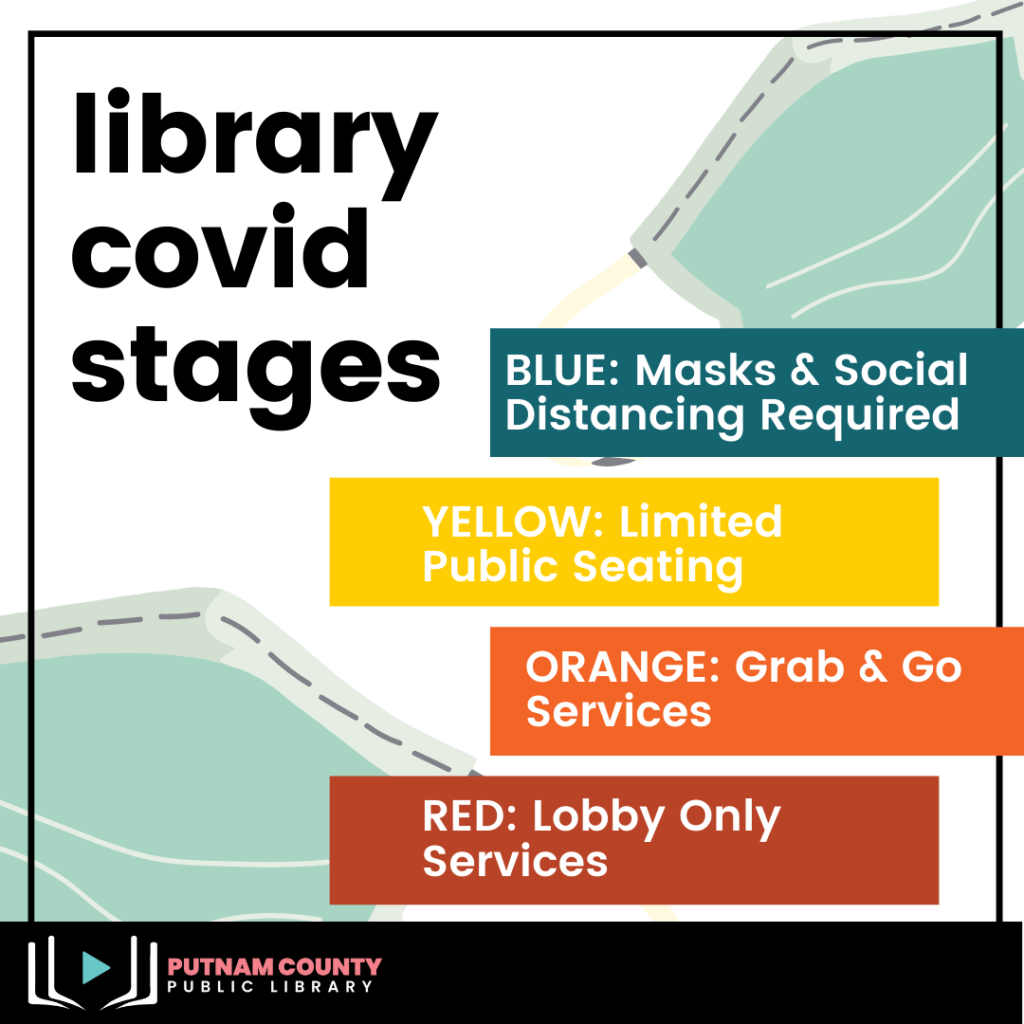 The Putnam County Public Library has unveiled new protocols for library services during Covid-19. These protocols will more closely tie the library's procedures to the Indiana State Health Department and Putnam County Health Department testing data for Covid-19.
Beginning on Monday, February 1, the library will tie its Covid-19 procedures to the advisory level of Putnam County. Each Monday, the library will change its service offerings to match the advisory level of the county.
The statuses that correspond to the color-coded advisory level are as follows: 
BLUE. Masks & Social Distancing Required
YELLOW. Limited Public Seating
ORANGE. Grab & Go Service
RED. Lobby Only Service
For more information,  call 765-653-2755 or email us. The ISDH advisory level can be found on the ISDH website, under the drop-down category "map metrics" under the County Metrics menu.
Featured Library Services
The library now offers Curbside Service from 10 a.m.-5 p.m. Pick up your materials from the safety and convenience of your vehicle!
Take the library on the go with these apps and resources powered by your library card.
Visit our Frequently Asked Questions for answers to common questions about library services. Need more help? Call us at 765-653-2755
…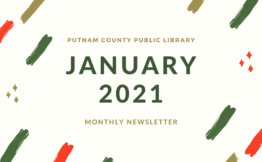 There are no upcoming programs at this time.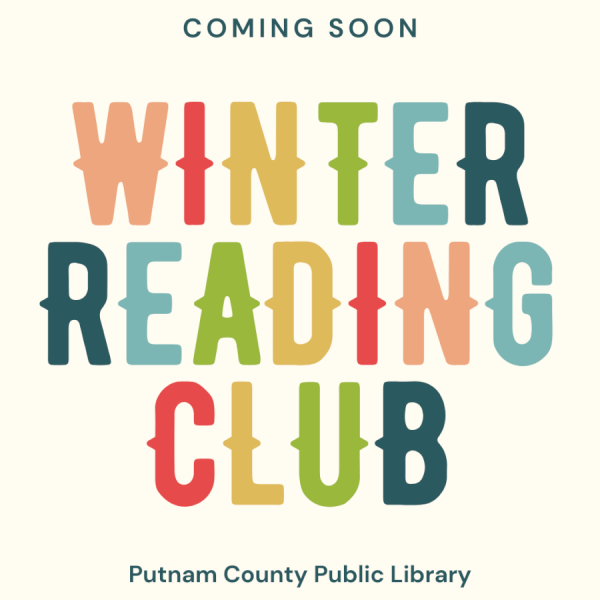 The 2021 Winter Reading Club will run from January 1-February 28. Children and teens can pick up a Bingo challenge in the Imagination Portal or access them online. Earn a bingo to win a cool prize! Adults can pick up their reading sheet at the circulation desk on the main level of the library or access them online.
We will accept the following methods of returning your Bingo Sheet or Reading Challenge to the library:
Return your physical copy to the Imagination Portal if you are under 18, or to the Circulation Desk if you are 18+.
If you are an adult, please email 

[email protected]

 with your answers for the adult Reading Challenge.
If you are a child, please email 

[email protected]

 and provide them with your information. 
Prizes may be picked up during the challenge or at your convenience after the challenge has ended. 
Curbside Service
The Putnam County Public Library is excited to offer Curbside Services @ PCPL. Simply place your items on hold and we'll deliver them to your vehicle!

Free Public Wi-Fi
The library has free public Wi-Fi for your connectivity needs. Our Wi-Fi extends to the library parking lot, allowing access after hours.

Library of Things
We love books at the library, but sometimes books alone don't do the job. With generous funding from the Dr. James Elrod fund at the Hendricks County Community Foundation (HCCF), the library has purchased materials for a "Library of Things".
The Library of Things is a collection of items that are unconventional to libraries but may be of use to the community. These items can include kitchen appliances, tools, crafting supplies, outdoor games, board games, and a wide array of other items. These items are loanable to the community just like any other library material.
With Cypress Resume, you can effortlessly create a professional resume in minutes! Its easy-to-use design assures you won't spend hours trying to perfect your document — all the hard work is done for you! Simply plug in your basic information (as much or as little as you like), and we create a perfectly formatted document to help you land that dream job.
You need a library card to access this resource.
…
Post Tagged with
apps
,
digital
,
digital resources
,
events
,
library programs
,
news
,
newsletter
,
program
,
resources
,
virtual
,
virtual programs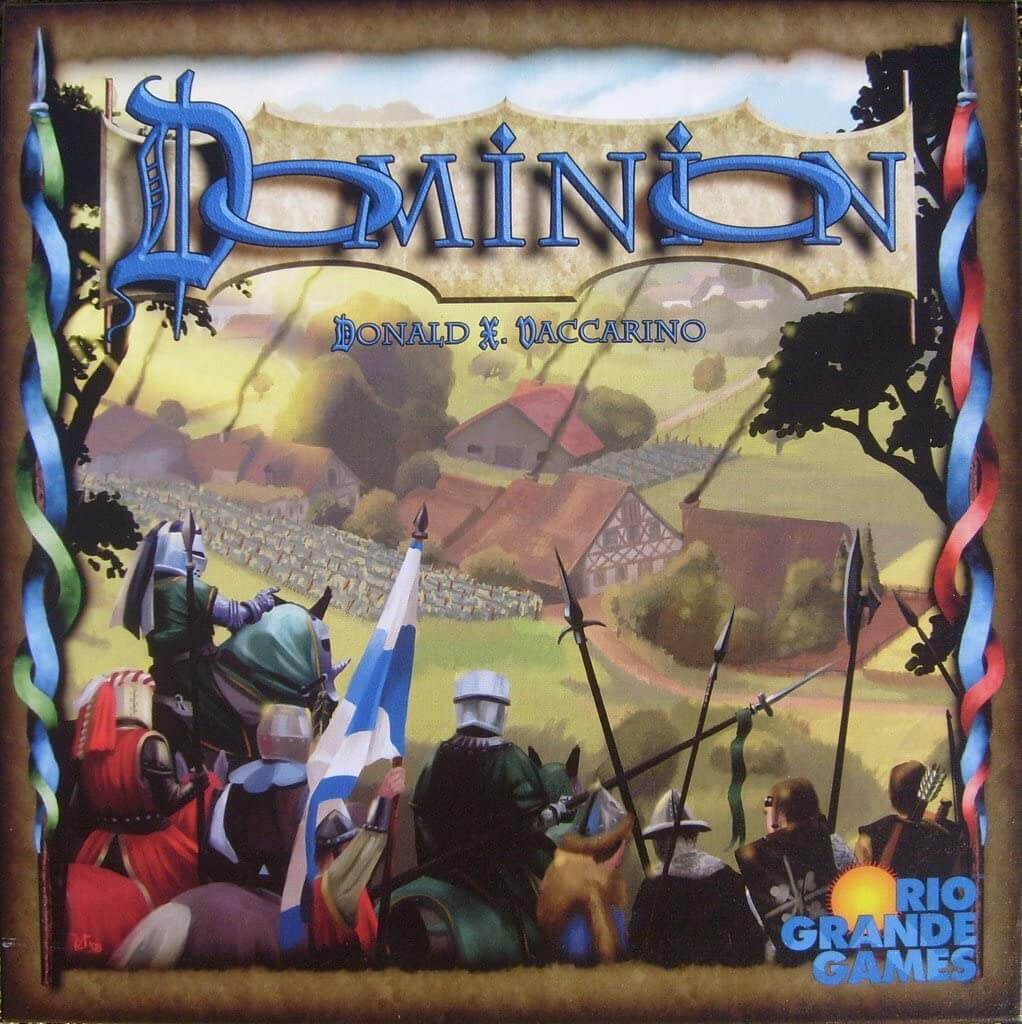 "You are a monarch, like your parents before you, a ruler of a small pleasant kingdom of rivers and evergreens. Unlike your parents, however, you have hopes and dreams! You want a bigger and more pleasant kingdom, with more rivers and a wider variety of trees. You want a Dominion! In all directions lie fiefs, freeholds, and feodums. All are small bits of land, controlled by petty lords and verging on anarchy. You will bring civilization to these people, uniting them under your banner. But wait! It must be something in the air; several other monarchs have had the exact same idea. You must race to get as much of the unclaimed land as possible, fending them off along the way. To do this you will hire minions, construct buildings, spruce up your castle, and fill the coffers of your treasury. Your parents wouldn't be proud, but your grandparents, on your mother's side, would be delighted."

-from the back of the box
If you like Dominion, you may also like...
…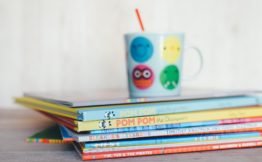 Children's Books: What To Read While The Library Is Closed
The library may be closed, but there is plenty to read and listen to digitally. Our Children's staff has gathered some of their favorite, too-good-to-miss digital books.
A collection of animated, talking picture books, suited for elementary school children, TumbleBooks take existing picture books and add sound, engaging animation, music, and narration to create stories that come to life for children.
Duck! Rabbit! by Amy Krouse Rosenthal
From the award-winning author of Little Pea, Little Hoot, and Little Oink comes a clever take on the age-old optical illusion: is it a duck or a rabbit?
Goodnight, Goodnight, Construction Site by Sherri Duskey Rinker
As the sun sets behind the big construction site, all the hardworking trucks get ready to say goodnight.
Mercy Watson To the Rescue by Kate Dicamillo.
To Mr. and Mrs. Watson, Mercy is not just a pig–she's a porcine wonder. And to the portly and good-natured Mercy, the Watsons are an excellent source of buttered toast, not to mention that buttery-toasty feeling she gets when she snuggles into bed with them. This is not, however, so good for the Watsons' bed. BOOM! CRACK! As the bed and its occupants slowly sink through the floor, Mercy escapes in a flash "to alert the fire department," her owners assure themselves. But could Mercy possibly have another emergency in mind–like a sudden craving for their neighbors' sugar cookies?
If you haven't already, download Libby through your device's App Store to access the library's digital collection. Libby is super easy to use; it's designed to get you reading as quickly and seamlessly as possible.
Start Now!: You Can Make a Difference by Chelsea Clinton. Audiobook
For the youngest activists among us, a book geared just for them: full of facts, stories and tips on how to change the world read by the author, Chelsea Clinton. How can I eat healthy? What can I do to save endangered animals? Why do I need to cover my mouth when I cough? With information on problems both large and small, Chelsea breaks down the concepts of health, hunger, climate change, endangered species, and bullying, so that listeners can understand the world around them, and how they can make a difference in their own lives, as well as in their communities and the world at large. 
Blended by Sharon M. Draper. E-book
Eleven-year-old Isabella's blended family is more divided than ever in this thoughtful story about divorce and racial identity from the award-winning and New York Times bestselling author of Out of My Mind, Sharon M. Draper.
Where the Mountain Meets the Moon by Grace Lin. Audiobook
Minli spends her days working hard in the fields and her nights listening to her father spin fantastic tales about the Jade Dragon and the Old Man of the Moon. Minli's mother, tired of their poor life, chides him for filling her head with nonsense. But Minli believes these enchanting stories and embarks on an extraordinary journey to find the Old Man of the Moon and ask him how her family can change their fortune. Narrated by Janet Song.
Mrs. Smith's Spy School for Girls by Beth McMullen. Audiobook
A girl discovers her boarding school is actually an elite spy-training program, and she must learn the skills of the trade in order to find her mother in this action-packed middle grade debut! Narrated by Kelsey Navarro.
Look Both Ways by Jason Reynolds. E-book
Jason Reynolds conjures ten tales (one per block) about what happens after the dismissal bell rings, and brilliantly weaves them into one wickedly funny, piercingly poignant look at the detours we face on the walk home, and in life.
You need a library card to access TumbleBooks and OverDrive. If you're having troubles accessing either with your card, contact [email protected].
If you do not have a library card (and even if you do!), check out some of our favorite books read by celebrities through Storyline Online. The books also include activity guides you can do at home together.
Snappsy The Alligator (Did Not Ask to Be in This Book) by Julie Falatko, read by David Harbour, of Stranger Things
The Hula-Hoopin Queen by Thelma Godin, read by Oprah Winfrey
Guji Guji by Chih-Yuan Chen, read by Robert Guillaume
…
Post Tagged with
blog post
,
book club
,
Book Recommendations
,
books
,
childrens book
,
digital
,
digital resources
,
libby
,
news
,
overdrive
,
resources
,
tumblebooks