Some of you may be wondering about the new sign in the library lobby. We are excited to announce a new, highly-requested library collection! With generous funding from the Dr. James Elrod fund at the Hendricks County Community Foundation (HCCF), the library has purchased materials for a "Library of Things".
The Library of Things is a collection of items that are unconventional to libraries but may be of use to the community. This collection will include kitchen appliances, tools, crafting supplies, outdoor games, board games, and a wide array of other items. These items are loanable to the community just like any other library material.
We invite you to celebrate this addition with us at a Library of Things kick-off event. We will preview the items in the collection, as well as provide refreshments and outdoor games. In accordance with local health and safety guidelines, we will host this event in the library parking lot, follow social distancing recommendations, and games will be sanitized after each use.
We hope you will join us as we kick-off this new library collection!
Website Event: https://pcpl21.org/programs/library-of-things-kick-off/
Facebook Event: https://www.facebook.com/events/622550408620692/…
Post Tagged with
adult services
,
collection
,
community partnerships
,
library collections
,
Library of Things
,
lot
,
new
,
new books
,
new items
,
new materials
,
programs
,
things
,
youth services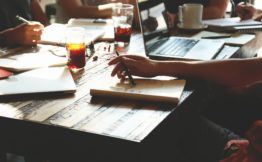 Release

My thin arrowed gait across the driveway,
provoked by lure of sidewalk's open bend
to elsewhere-away-from-here, was deflected
by shielded certitude of nearby corners

discharging metronomic bursts of dog walkers
and wall scrammers once foot's flight
departed home ground.  Frustrated.  Returned.
I repeated my outward assault only to revisit

the doorstep.  Back and forth, I stitched
air with caged velocity until my notice
chanced upward a confident stretch
of altocumulus, potholed with blue whispers

of beyond, and recalling yesterday's moon
retasked my torqued spirit to a search
and rescue.  My eyes growing frantic
rummaged the high billowed mesh for

glimpse of waxing gibbous form.  And then,
as if answer, an unfinished orb tore
clear an instant to toss a wink.  Quickly
clouds recovered, but it was enough.

Comfort stood and
I was stilled.
…
Post Tagged with
archives
,
coronavirus
,
covid-19
,
good stories
,
good stories for difficult times
,
local authors
,
local history
,
poetry
,
short story
,
writers
,
writers respond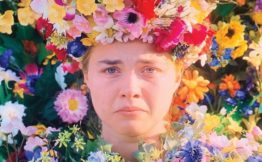 Kanopy Watch Party : Midsommar
Thursday, April 16 @ 6:30-9 p.m.
Grab your library card, pop some popcorn, and get your phone out! The library is hosting a digital watch party on Facebook & the library's website. Queue up Ari Aster's Midsommar on the library's FREE digital streaming app Kanopy and comment along as you watch the film.
This film is rated R. 148 mins.
Kanopy: pcpl.kanopy.com
Facebook Event Page: https://www.facebook.com/events/2668595913410292/
To participate in the discussion, comment below using your Facebook account for Facebook comments or use the Disqus comment box at the bottom of the page. 
…
Post Tagged with
Adult Programs
,
ari aster
,
comments
,
digital program
,
discussion
,
discussion group
,
kanopy
,
midsommar
,
movie night
,
online program
,
watch movie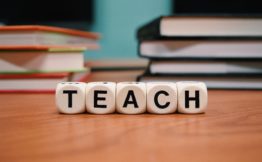 Activities & Resources For Parents/Teachers
There are all kinds of activities you can do at home while we are practicing social distancing. Here are some ideas to keep you entertained and engaged during the weeks ahead.
Art
ArtBar – activity guide for kids in quarantine
Lunch Doodles with Mo – Mo Willems is inviting kids to draw, doodle and explore with him every day for the next few weeks. New episodes are posted each weekday at 1 p.m.
Draw Every Day with JJK – Jarrett J. Krosoczka, author and illustrator, will be doing daily doodles for the next few weeks every day at 2 p.m. 
Books
Laurie Halse Anderson, author of Shout, is making herself available for a virtual Q&A. 
OverDrive/Libby – Check out books and audiobooks from the library while we're closed on your device at home. 
Stimola Literary Studio is hosting live streamed read alouds, craft activities, and drawing demonstrations between 9 a.m. and 4:45 p.m.
StorylineOnline – Books read by celebrities 
Tumblebooks – Collection of animated, talking picture books, suited for elementary school children. 
Chores
Age-Appropriate Chores for Children
Cooking
Montessori Kids in the Kitchen
Montessori Food Preparation and Cooking Inspiration
A List of Kitchen Tools for Children 1 to 4 Years
COVID-19
BrainPOP Video for Kids – This video educates kids and helps alleviate fears. This site also has lots of other resources including related reading, games, and lesson plans.
Comic for Kids from NPR – NPR education reporter, Cory Turner, asked experts what kids might want to know about the Coronavirus. You can print and fold the comic.
Germ Smart Kids: How to Wash Your Hands
Coronavirus (COVID-19) – Statistics and Research
Coronavirus (COVID-19): Symptoms, Prevention, and How to Discuss With Your Child
Indiana Department of Health – Novel Coronavirus (COVID-19) information
John Hopkins Coronavirus Covid-19 Interactive Map
What does "flatten the curve" mean? Check this article out for a great visual simulation.
Facebook
Emily Arrow – kidlit musician
Oliver Jeffers, children's author and illustrator, read aloud schedule
Science Mom! – regular lessons from Science Mom!
Cincinnati Zoo is offering Home Sarari Facebook Live sessions
Learning Activities
ABDO Free Distance learning resources available free through June 2020. Also 10 free titles
Amazon Future Engineer classes – free through August 31, 2020
Duolingo – Learn a new language
Education.com is offering free worksheets for preschool through 5th grade students.
Free Online Learning Resources for Schools Affected by Coronavirus/COVID-19
Kate Messner, children's book author, has collected a list of "learning at home" resources from authors and illustrators that include read-alouds, writing and drawing lessons, and research links.
Skype a Scientist – matches families to a scientist for a live video Q&A session.
Stuck at home? Enriching activities to do with all ages from the Indiana Young Readers Center
Typing Club is free and fun so kids can keep on top of typing skills
Miscellaneous Ideas
7 Things to Do if You Can't Leave the House
51 Creative Ways to be Active Indoors
PBS KIDS' new weekday newsletter with activities and tips
Resources for Families During the Coronavirus Pandemic
Virtual PLAYdates with Indy with Kids
Museum Virtual Tours
19 Immersive Museum Exhibits You Can Visit from your Couch
Children's Museum of Indianapolis – check out their Facebook page for free Facebook Live Events
Houston Zoo Live Animal Cameras
Take a Virtual Tour of these 12 Amazing Museums
Music and Entertainment
Podcasts
15 Awesome Podcasts for Kids that You'll Enjoy Too, Parents
Grace Lin started a new podcast Kids Ask Authors – a five to ten-minute podcast where children's authors would answer one question from a young reader. Kids can submit a book review, poem, short story or joke to the podcast. Lin will release three episodes a week. 
…
Post Tagged with
digital resources
,
e-learning
,
elearning
,
homeschool
,
homework
,
homework help
,
learning
,
online learning
,
online school
,
parents
,
resources
,
school administration
,
school resources
,
schools
,
teachers
,
work from home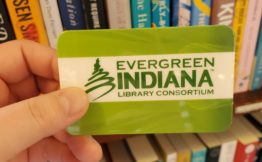 How To Get A Library Card When The Library Is Closed
Even though the library is closed, our digital resources are still accessible for library cardholders. For those who need to get a new Evergreen Library card to access books, audiobooks, magazines, and videos online, follow these directions to submit your information for a new card.
Once the card has been processed we will send you your new card number and password by email or phone so that you can then get onto Overdrive.
The library appreciates your patience and understanding at this time as we continue to deliver our services to the community.
Click Here
Be sure to select PUTNAM COUNTY PUBLIC LIBRARY-MAIN as your "Home Library".
Fill out the form.
Submit.
We will watch for it to come through as PENDING.
You do not need to provide us with an ID at this time. We will send your library card to you through the mail.
…
Post Tagged with
Closed
,
evergreen
,
evergreen indiana
,
guides
,
help
,
help guide
,
how to
,
indiana state library
,
library
,
library card
,
library closed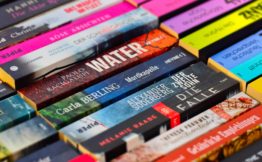 Thrilling Titles From Overdrive And Libby
Cozy up with these thrilling reads that will keep your head spinning from beginning to end! Mystery, intrigue, and more lay ahead in these exciting novels available through Overdrive and Libby. These titles are FREE with your library card. For help using Overdrive or Libby visit pcpl21.org/services/digital.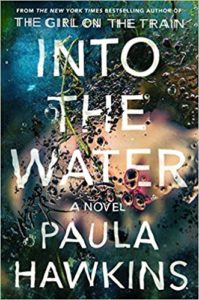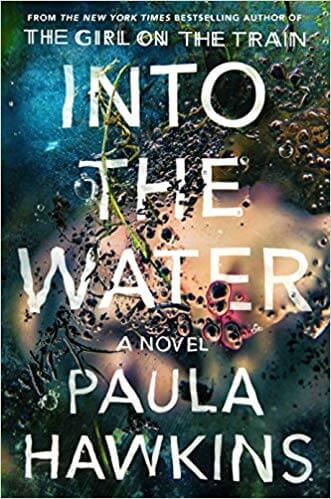 Into the Water
Author: Paula Hawkins
Summary: A single mother turns up dead at the bottom of the river that runs through town. Earlier in the summer, a vulnerable teenage girl met the same fate. They are not the first women lost to these dark waters, but their deaths disturb the river and its history, dredging up secrets long submerged. Left behind is a lonely fifteen-year-old girl. Parentless and friendless, she now finds herself in the care of her mother's sister, a fearful stranger who has been dragged back to the place she deliberately ran from—a place to which she vowed she'd never return.
Link: https://iddc.overdrive.com/iddc-putnam/content/media/3051224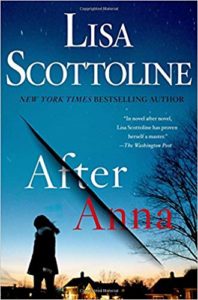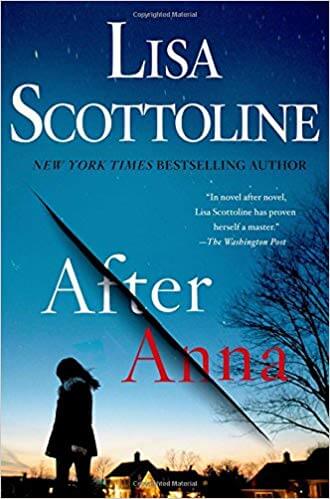 After Anna
Author: Lisa Scottoline
Summary: Dr. Noah Alderman, a widower, and single father, has remarried a wonderful woman, Maggie Ippolitti, and for the first time in a long time, he and his young son are happy. Despite her longing for the daughter she hasn't seen since she was a baby, Maggie is happy too, and she's even more overjoyed when she unexpectedly gets another chance to be a mother to the child she thought she'd lost forever, her only daughter Anna.
Maggie and Noah know that having Anna around will change their lives, but they would never have guessed that everything would go wrong, and so quickly. Anna turns out to be a gorgeous seventeen-year-old who balks at living under their rules, though Maggie, ecstatic to have her daughter back, ignores the red flags that hint at the trouble brewing in a once-perfect marriage and home.
Events take a heartbreaking turn when Anna is murdered and Noah is accused and tried for the heinous crime. Maggie must face not only the devastation of losing her daughter but the realization that Anna's murder may have been at the hands of a husband she loves. In the wake of this tragedy, new information drives Maggie to search for the truth, leading her to discover something darker than she could have ever imagined.
Riveting and disquieting, After Anna is a groundbreaking domestic thriller, as well as a novel of emotional justice and legal intrigue. And New York Times bestselling author Lisa Scottoline will keep readers on their toes until the final shocking page
Link: https://iddc.overdrive.com/iddc-putnam/content/media/3337771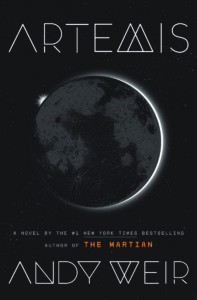 Artemis
Author: Andy Weir
Summary: Jasmine Bashara never signed up to be a hero. She just wanted to get rich.
Not crazy, eccentric-billionaire rich, like many of the visitors to her hometown of Artemis, humanity's first and only lunar colony. Just rich enough to move out of her coffin-sized apartment and eat something better than flavored algae. Rich enough to pay off a debt she's owed for a long time.
So when a chance at a huge score finally comes her way, Jazz can't say no. Sure, it requires her to graduate from small-time smuggler to full-on criminal mastermind. And it calls for a particular combination of cunning, technical skills, and large explosions—not to mention sheer brazen swagger. But Jazz has never run into a challenge her intellect can't handle, and she figures she's got the 'swagger' part down.
The trouble is, engineering the perfect crime is just the start of Jazz's problems. Because her little heist is about to land her in the middle of a conspiracy for control of Artemis itself.
Trapped between competing forces, pursued by a killer and the law alike, even Jazz has to admit she's in way over her head. She'll have to hatch a truly spectacular scheme to have a chance at staying alive and saving her city.
Jazz is no hero, but she is a very good criminal. 
Link: https://iddc.overdrive.com/iddc-putnam/content/media/3280473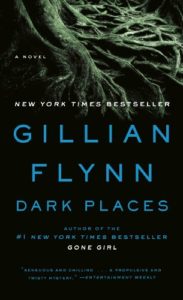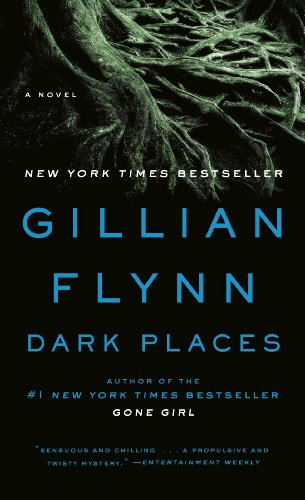 Dark Places
Author: Gillian Flynn
Summary: Libby Day was seven when her mother and two sisters were murdered in "The Satan Sacrifice of Kinnakee, Kansas." She survived—and famously testified that her fifteen-year-old brother, Ben, was the killer. Twenty-five years later, the Kill Club—a secret society obsessed with notorious crimes—locates Libby and pumps her for details. They hope to discover proof that may free Ben.
Libby hopes to turn a profit off her tragic history: She'll reconnect with the players from that night and report her findings to the club—for a fee. As Libby's search takes her from shabby Missouri strip clubs to abandoned Oklahoma tourist towns, the unimaginable truth emerges, and Libby finds herself right back where she started—on the run from a killer.
Link: https://iddc.overdrive.com/iddc-putnam/content/media/199153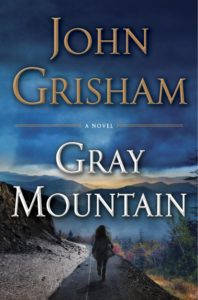 Gray Mountain
Author: John Grisham
Summary: The year is 2008 and Samantha Kofer's career at a huge Wall Street law firm is on the fast track–until the recession hits and she is downsized, furloughed, and escorted out of the building. Samantha, though, is offered an opportunity to work at a legal aid clinic for one year without pay, all for a slim chance of getting rehired.
In a matter of days, Samantha moves from Manhattan to Brady, Virginia, population 2,200, in the heart of Appalachia, a part of the world she has only read about. Samantha's new job takes her into the murky and dangerous world of coal mining, where laws are often broken, communities are divided, and the land itself is under attack. But some of the locals aren't so thrilled to have a big-city lawyer in town, and within weeks Samantha is engulfed in litigation that turns deadly. Because like most small towns, Brady harbors big secrets that some will kill to conceal.
Link: https://iddc.overdrive.com/iddc-putnam/content/media/1811085
…
Post Tagged with
audiobooks
,
books
,
digital books
,
digital resources
,
downloadable books
,
eaudiobooks
,
ebooks
,
libby
,
listening
,
mystery
,
new books
,
overdrive
,
reading
,
thrillers
,
whodunit
Skip to content