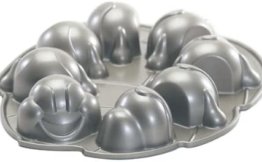 Library of Things: Nordic Ware Caterpillar Cake Pan
You will need five cups of batter for this pan. Make sure you spray the pan with cooking spray really good because all of the curves in it make this pan a little harder to clean. This is a great pan if you want to have a Hungry Caterpillar Party.
We followed the instructions of the cake batter that we used. You can use a toothpick to help loosen the cake. Then we placed a cookie sheet over it and flipped it to get the pieces out. Take your time cleaning this pan because there are lots of curves that need to be cleaned on it.
…
Library of Things: Wilton Countless Celebrations Set
Tip: Use two boxes of cake mix, spray all parts you are using, and remember to clean well before returning to the library.
…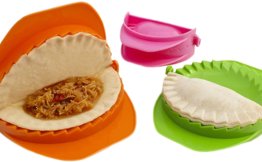 Library of Things: Zoie + Chloe 3-Piece Dough Press Set
Frozen dough circles can be used or rolling puff pastry about 1/16 of an inch in thickness and cut with the dough press you want to use, like in the video shown below, to make the appropriate size. Tip: Spray the inside of the crimpers with baking spray before placing the cut dough on the crimpers. Watch out for over stuffing. You can then bake for about 30 minutes at 350 degrees, air fry, or deep fry.
There are so many options on Pinterest and the web to find recipes to use these. I used keywords like dough press recipes, hand pies, dumplings, ravioli, calzones, piroshkis, empanadas, and pierogis to find tons of great recipes to use these for different meals. If you have an air fryer, then you can put that in your search also.
…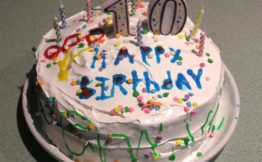 It's going to get messy in the kitchen–but that's okay! Families are invited to join us for a Nailed It style bake-off via Google Meet. Register by filling out the online form or by emailing ys@pcpl21.org.
Here's what you need to know:
Your team can consist of as many family household members as you want.
Each team needs to have two round cake layers baked and cooled for the challenge. These should be made ahead of time. You can bake your cakes from scratch or use a boxed mix.
We'll give you the challenge at the start of the event and you will use the cake layers to assemble it and use items you have at home to help decorate the cake. We recommend you have your favorite icing on hand.
This is meant to be fun but our judges will also pick a winner.…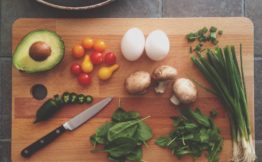 AUGUST 14
Ms. Krista is cooking from American Girl: Around the World Cookbook! Ingredients are below if you'd like to follow along.
Ingredients: 4 cups low-sodium chicken or vegetable broth 2 cups water 1/4 cup soy sauce 3 tablespoons ketchup 9 ounces ramen noodles 8 ounces mushrooms (shiitake, cremini, or white), caps thinly sliced 1/2 cup shelled edamame 4 green onions
AUGUST 28
Ms. Krista is cooking lunch from Kids Bake! Ingredients are below if you'd like to follow along.
Ingredients: 2 1/2 cups all-purpose flour 1/2 cup sugar 1 tablespoon baking powder 1/2 teaspoon salt 6 tablespoons butter, melted 1 teaspoon vanilla extract 1 large egg 1 cup fresh blueberries