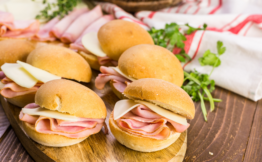 September's Young Chefs program has been canceled. We apologize for any inconvenience.…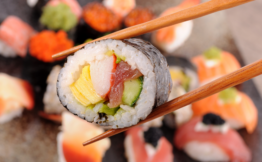 You can register for this event by calling 765-653-2755 ext. 7173, by emailing ([email protected]).
Upcoming Cooking Programs:
June 21: Sushi
July 11: Banana Boat S'mores
Registration for future Young Chefs programs will open one month prior to the event…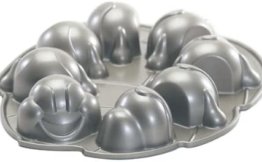 Library of Things: Nordic Ware Caterpillar Cake Pan
You will need five cups of batter for this pan. Make sure you spray the pan with cooking spray really good because all of the curves in it make this pan a little harder to clean. This is a great pan if you want to have a Hungry Caterpillar Party.
We followed the instructions of the cake batter that we used. You can use a toothpick to help loosen the cake. Then we placed a cookie sheet over it and flipped it to get the pieces out. Take your time cleaning this pan because there are lots of curves that need to be cleaned on it.
…
Library of Things: Wilton Countless Celebrations Set
Tip: Use two boxes of cake mix, spray all parts you are using, and remember to clean well before returning to the library.
…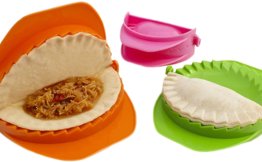 Library of Things: Zoie + Chloe 3-Piece Dough Press Set
Frozen dough circles can be used or rolling puff pastry about 1/16 of an inch in thickness and cut with the dough press you want to use, like in the video shown below, to make the appropriate size. Tip: Spray the inside of the crimpers with baking spray before placing the cut dough on the crimpers. Watch out for over stuffing. You can then bake for about 30 minutes at 350 degrees, air fry, or deep fry.
There are so many options on Pinterest and the web to find recipes to use these. I used keywords like dough press recipes, hand pies, dumplings, ravioli, calzones, piroshkis, empanadas, and pierogis to find tons of great recipes to use these for different meals. If you have an air fryer, then you can put that in your search also.
…