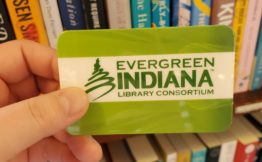 How To Get A Library Card When The Library Is Closed
Even though the library is closed, our digital resources are still accessible for library cardholders. For those who need to get a new Evergreen Library card to access books, audiobooks, magazines, and videos online, follow these directions to submit your information for a new card.
Once the card has been processed we will send you your new card number and password by email or phone so that you can then get onto Overdrive.
The library appreciates your patience and understanding at this time as we continue to deliver our services to the community.
Click Here
Be sure to select PUTNAM COUNTY PUBLIC LIBRARY-MAIN as your "Home Library".
Fill out the form.
Submit.
We will watch for it to come through as PENDING.
You do not need to provide us with an ID at this time. We will send your library card to you through the mail.
…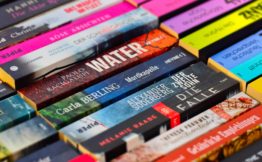 Thrilling Titles From Overdrive And Libby
Cozy up with these thrilling reads that will keep your head spinning from beginning to end! Mystery, intrigue, and more lay ahead in these exciting novels available through Overdrive and Libby. These titles are FREE with your library card. For help using Overdrive or Libby visit pcpl21.org/services/digital.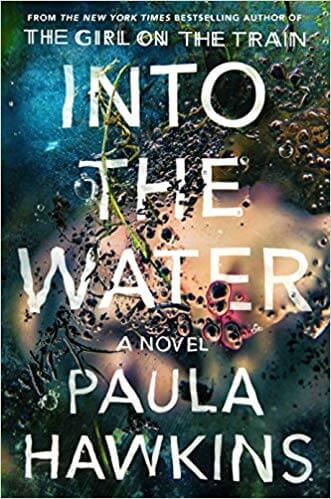 Into the Water
Author: Paula Hawkins
Summary: A single mother turns up dead at the bottom of the river that runs through town. Earlier in the summer, a vulnerable teenage girl met the same fate. They are not the first women lost to these dark waters, but their deaths disturb the river and its history, dredging up secrets long submerged. Left behind is a lonely fifteen-year-old girl. Parentless and friendless, she now finds herself in the care of her mother's sister, a fearful stranger who has been dragged back to the place she deliberately ran from—a place to which she vowed she'd never return.
Link: https://iddc.overdrive.com/iddc-putnam/content/media/3051224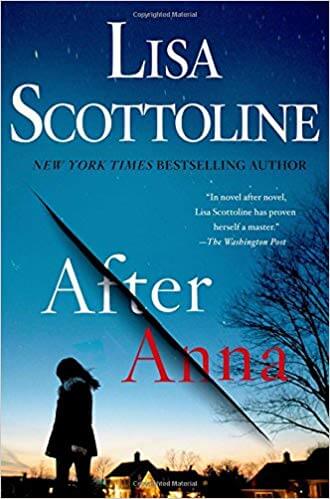 After Anna
Author: Lisa Scottoline
Summary: Dr. Noah Alderman, a widower, and single father, has remarried a wonderful woman, Maggie Ippolitti, and for the first time in a long time, he and his young son are happy. Despite her longing for the daughter she hasn't seen since she was a baby, Maggie is happy too, and she's even more overjoyed when she unexpectedly gets another chance to be a mother to the child she thought she'd lost forever, her only daughter Anna.
Maggie and Noah know that having Anna around will change their lives, but they would never have guessed that everything would go wrong, and so quickly. Anna turns out to be a gorgeous seventeen-year-old who balks at living under their rules, though Maggie, ecstatic to have her daughter back, ignores the red flags that hint at the trouble brewing in a once-perfect marriage and home.
Events take a heartbreaking turn when Anna is murdered and Noah is accused and tried for the heinous crime. Maggie must face not only the devastation of losing her daughter but the realization that Anna's murder may have been at the hands of a husband she loves. In the wake of this tragedy, new information drives Maggie to search for the truth, leading her to discover something darker than she could have ever imagined.
Riveting and disquieting, After Anna is a groundbreaking domestic thriller, as well as a novel of emotional justice and legal intrigue. And New York Times bestselling author Lisa Scottoline will keep readers on their toes until the final shocking page
Link: https://iddc.overdrive.com/iddc-putnam/content/media/3337771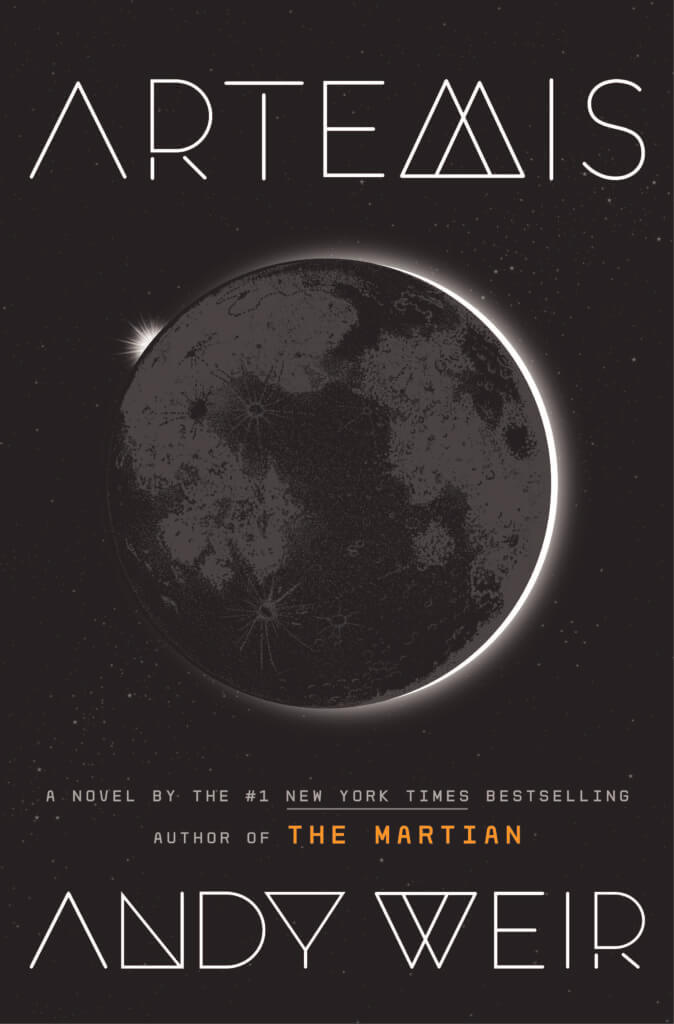 Artemis
Author: Andy Weir
Summary: Jasmine Bashara never signed up to be a hero. She just wanted to get rich.
Not crazy, eccentric-billionaire rich, like many of the visitors to her hometown of Artemis, humanity's first and only lunar colony. Just rich enough to move out of her coffin-sized apartment and eat something better than flavored algae. Rich enough to pay off a debt she's owed for a long time.
So when a chance at a huge score finally comes her way, Jazz can't say no. Sure, it requires her to graduate from small-time smuggler to full-on criminal mastermind. And it calls for a particular combination of cunning, technical skills, and large explosions—not to mention sheer brazen swagger. But Jazz has never run into a challenge her intellect can't handle, and she figures she's got the 'swagger' part down.
The trouble is, engineering the perfect crime is just the start of Jazz's problems. Because her little heist is about to land her in the middle of a conspiracy for control of Artemis itself.
Trapped between competing forces, pursued by a killer and the law alike, even Jazz has to admit she's in way over her head. She'll have to hatch a truly spectacular scheme to have a chance at staying alive and saving her city.
Jazz is no hero, but she is a very good criminal. 
Link: https://iddc.overdrive.com/iddc-putnam/content/media/3280473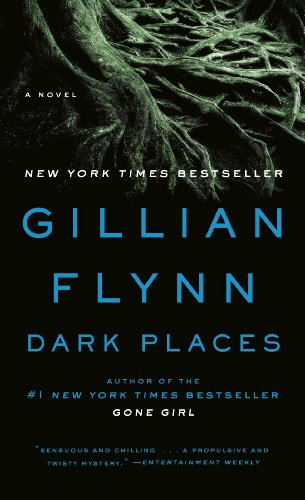 Dark Places
Author: Gillian Flynn
Summary: Libby Day was seven when her mother and two sisters were murdered in "The Satan Sacrifice of Kinnakee, Kansas." She survived—and famously testified that her fifteen-year-old brother, Ben, was the killer. Twenty-five years later, the Kill Club—a secret society obsessed with notorious crimes—locates Libby and pumps her for details. They hope to discover proof that may free Ben.
Libby hopes to turn a profit off her tragic history: She'll reconnect with the players from that night and report her findings to the club—for a fee. As Libby's search takes her from shabby Missouri strip clubs to abandoned Oklahoma tourist towns, the unimaginable truth emerges, and Libby finds herself right back where she started—on the run from a killer.
Link: https://iddc.overdrive.com/iddc-putnam/content/media/199153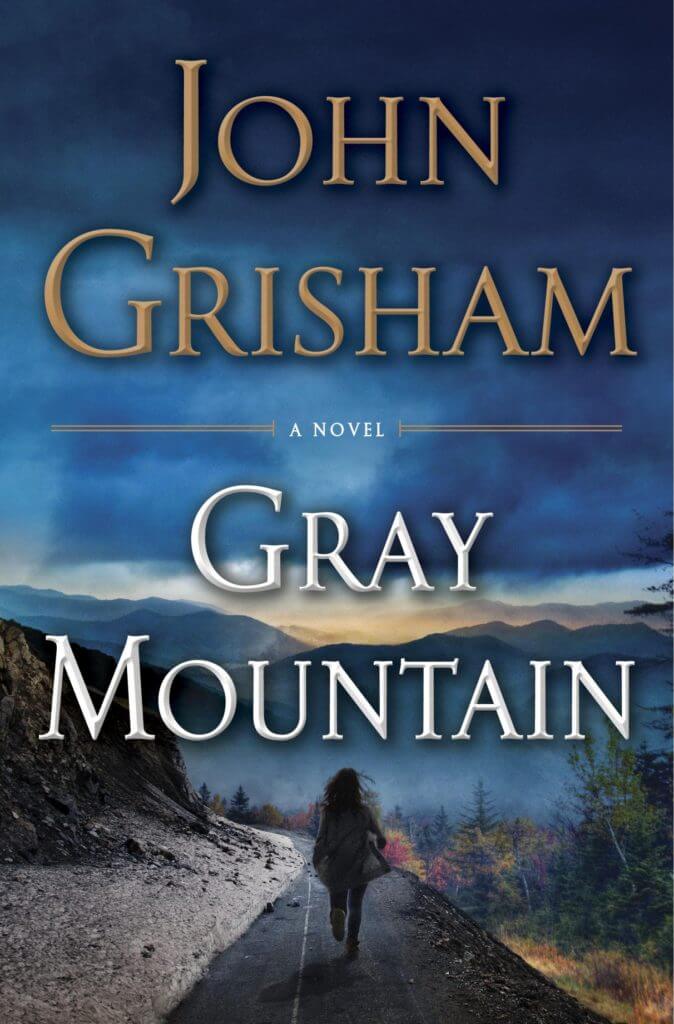 Gray Mountain
Author: John Grisham
Summary: The year is 2008 and Samantha Kofer's career at a huge Wall Street law firm is on the fast track–until the recession hits and she is downsized, furloughed, and escorted out of the building. Samantha, though, is offered an opportunity to work at a legal aid clinic for one year without pay, all for a slim chance of getting rehired.
In a matter of days, Samantha moves from Manhattan to Brady, Virginia, population 2,200, in the heart of Appalachia, a part of the world she has only read about. Samantha's new job takes her into the murky and dangerous world of coal mining, where laws are often broken, communities are divided, and the land itself is under attack. But some of the locals aren't so thrilled to have a big-city lawyer in town, and within weeks Samantha is engulfed in litigation that turns deadly. Because like most small towns, Brady harbors big secrets that some will kill to conceal.
Link: https://iddc.overdrive.com/iddc-putnam/content/media/1811085
…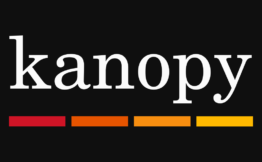 Escape Your World With These Kanopy Documentaries
Ever felt like you needed a vacation? Just an escape to somewhere else, a different place or a different time? Watch these Kanopy documentaries to step out of your world and into another.
Kanopy is a video-streaming platform dedicated to thoughtful and thought-provoking films. From the Great Courses to popular indie titles, to educational entertainment for children, Kanopy has the best in entertainment. Kanopy can be accessed on Android and iOS devices, Roku, Samsung SmartTV, Chromecasts, and FireTV devices. You must have a Putnam County Public Library Evergreen card to use this resource. Users may stream up to ten titles per month.

If you need a library card, contact the library at [email protected] 
…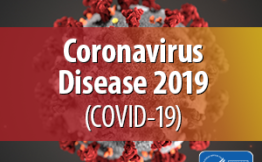 Library Coronavirus Updates
3/20/2020
Putnam County Community,
As you might have noticed, our website alert has now been changed to reflect that the closure of the library has now been amended from a specific date to "until further notice." This change reflects language agreed upon after consulting with the library board. By being less specific, we will be better able to adjust to conditions in real time. We will be closely monitoring not only recommendations from the CDC and health organizations, but also local schools and area libraries for their best practices in this time. Hopefully, the worst of this crisis will soon be over. But we at the library would much rather have it said that we were overly cautious in this time than have it said that we were careless with the safety and health of our staff and patrons.
Until we reopen, I would have you take note that we will help however we can via the [email protected] email address. Also, do not forget that we have an abundance of resources which can be accessed completely digitally. In the coming weeks the staff and I will be doing our best to expand those resources not only with additional funding, but with our staff time as well. I will continue to provide updates as they become available, and I look forward to seeing all of you in the library again soon.
Matt McClelland, Director
3/16/2020
Putnam County Community,
In the interest of public and staff safety, the Putnam County Public Library will be closing at 8:00pm on 3/16/2020 due to concerns caused by the COVID-19 outbreak. This closure will be in effect until at least 4/6/2020. During these coming weeks, we will constantly be monitoring the situation for changes and updates from our community, state, and federal resources. While it is never an easy decision to take away valuable resources from our community, we recognize the need to assist in stopping the spread of this virus. Please feel free to use our digital resources and monitor our webpage and Facebook for any updates. In addition, the [email protected] email address will be monitored during this closure. If we can assist you with answering questions or providing information, we will make every attempt to do so.
Matt McClelland, Library Director
3/13/2020
Putnam County Community,
In addition to previously
announced measures, it is with regret that I announce that PCPL has made the
difficult decision to cancel all library programming and meeting room usage
through the end of March. At that time, we will reassess the situation. While these
services are vital to our county, we also have a responsibility to do our part
to reduce the spread of COVID-19 through our communities. In addition, the
Evergreen Consortium has extended due dates on library materials
to April 28th. We would ask that if you are sick, that you remain at
home and do not return materials. Any overdue fines relating to COVID-19
caution will be waived.
We regret any inconvenience that this may cause and look forward to
resuming all programming and services when it is safe and prudent to do so.
Thank you,
Matt McClelland, Library Director
———————————
3/12/2020
Putnam County Community,
I wanted to take a moment to let our patrons know that we at the library are taking the recent Coronavirus outbreak in our state very seriously and will continue to monitor the situation for new developments. We will also continually be evaluating our operations in regards to what is in the best interest of the public and of our staff in regards to safety. This currently includes more frequent cleaning of high use areas, temporary removal of certain frequently used toys/objects in our children's section, and signage that you will likely see around the library and on our webpage that explains best practices on how we as a community can help to slow the spread of this virus.
While you can certainly refer to the CDC materials linked on our webpage, the most important of these is thorough and frequent personal hygiene, and staying out of public areas such as the library when you are feeling ill or experiencing symptoms. We also ask that you bear with us in regards to sudden and unforeseen ways in which this might affect library services in the near future. We as a library work with many other community organizations and it is likely that services such as outreach efforts and programming will be impacted by not only our decisions, but those of our community partners as well. We will do our best to keep you as updated on any changes as we can via our webpage and Facebook.
Thank you,
Matt McClelland, Library Director
…

A Look Into Women's History In Indiana
To kick-off Women's History month PCPL wants to shine a spotlight on some important, but rarely talked about, figures of Indiana's History. 
Polly Strong: In 1796, A woman was born into slavery. Shortly after Polly's birth, she was purchased by a Vincennes innkeeper Hyacinthe Lasselle in 1806. Indiana prohibited slavery and involuntary servitude in 1816. Polly took Hyacinthe to court to bid for her freedom in Knox County Circuit Court. The court ruled that Polly was to remain a slave. Polly did not give up and proceeded to take Hyacinthe to the Indiana Supreme Court in Corydon, where a freedom suit was filed. In 1818 the State vs. Lasselle case ruled in favor of Polly and declared that Hyacinthe had violated the law when he purchased Polly and her brother. Polly was now a free woman!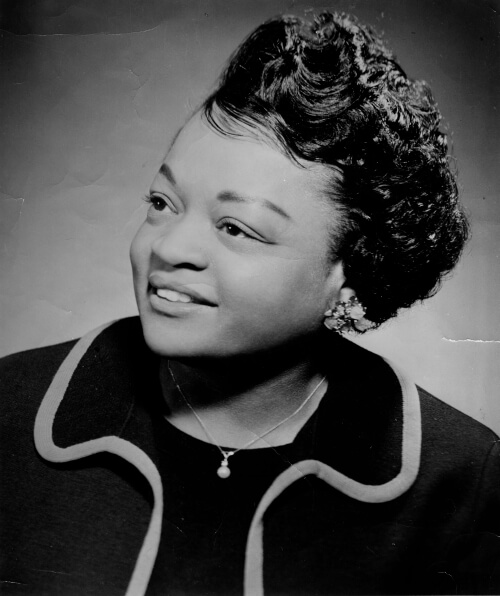 Vivian Carter: This prominent African-American woman was the first American record executive to sign the Beatles in 1963 to her record label Vee Jay Records. Before this Vivian Carter was a disc jockey for a Gary radio station and produced her own records. Vivian and her husband decided to create their own record label when they realized that Vivian's records were hard to find on vinyl. They borrowed $500 to build their own record label Vee Jay records. The record label had national success with their Doo-Wop, blues, and jazz musicians. Some of their records made it to the top 10 national rhythm and blues charts. 
Lovina McCarthy Streight: When Lovine Streight's husband was called to lead the 51st Indiana Volunteer Regiment in the Civil War, Lovine was not going to be left at home waiting for her love to return. Instead, Lovina would go with her husband and also brought their five-year-old son along. During the time of the war, Lovina diligently cared for the ill and nursed the sick. Lovina was captured three times by Confederate soldiers, twice she was released after trading her with prisoners. During her third attempted capture, she instead fought back after brandishing a pistol and escaping. She was given the name "the Mother of the 51st Regiment".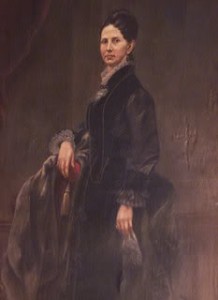 Sources
"Five Idol-Worthy Women of Hoosier History." Five idol-worthy women of Hoosier history. Indiana State Museum and Historic Sites, March 14, 2018. https://www.indianamuseum.org/connect/posts/five-idol-worthy-women-of-hoosier-history.
Bodenhamer, David J., and Robert G. Barrows, eds. The Encyclopedia of Indianapolis. Bloomington, Indiana: Indiana University Press, 1994.
Streight Family Collection. Visual Collection: P 0332
Rudavsky, Shari. "10 Bad-Ass Women in Indiana History." IndyStar. March 2, 2017. https://www.indystar.com/story/life/2014/03/04/bad-ass-women-in-indiana/6012755/.
There are no upcoming events at this time.
…