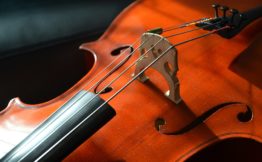 Virtual Programs From DePauw University, Greencastle City Councilpersons, IU Auditorium and Indiana Humanities
Missing live musical performances? We are too, so we've put together a list of virtual programming/performances by some of the best local performers, venues, and more. 
Check out these videos and programs from IU Auditorium, Greencastle City Council Member Veronica Pejril, DePauw University and more.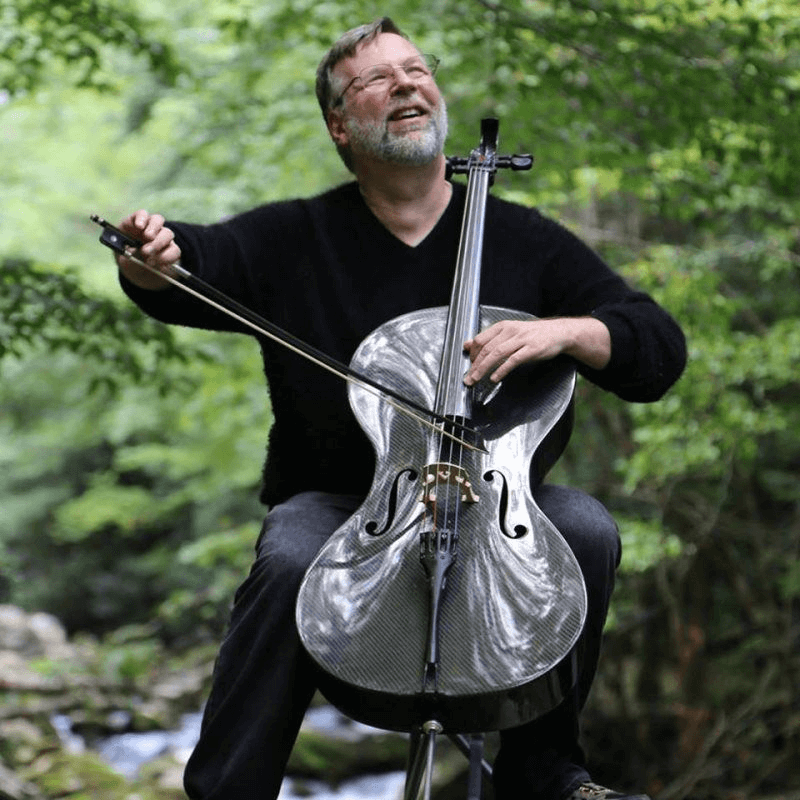 ERIC EDBERG
Eric Edberg:  Eric Edberg, cello and May Phang, piano DePauw Faculty Select recital 8-29-18 music by Fanny Mendelssohn Hensel, F. Chopin, Vivian Adelberg Rudow and F. Mendelssohn.
Link: https://www.facebook.com/eric.edberg/videos/10100447321760622/

8/8/18 Greencastle Summer Music Festival concert with Eric Edberg, cello and John Kamfonas, piano. Improvisations and music by Hovhaness and Barber:.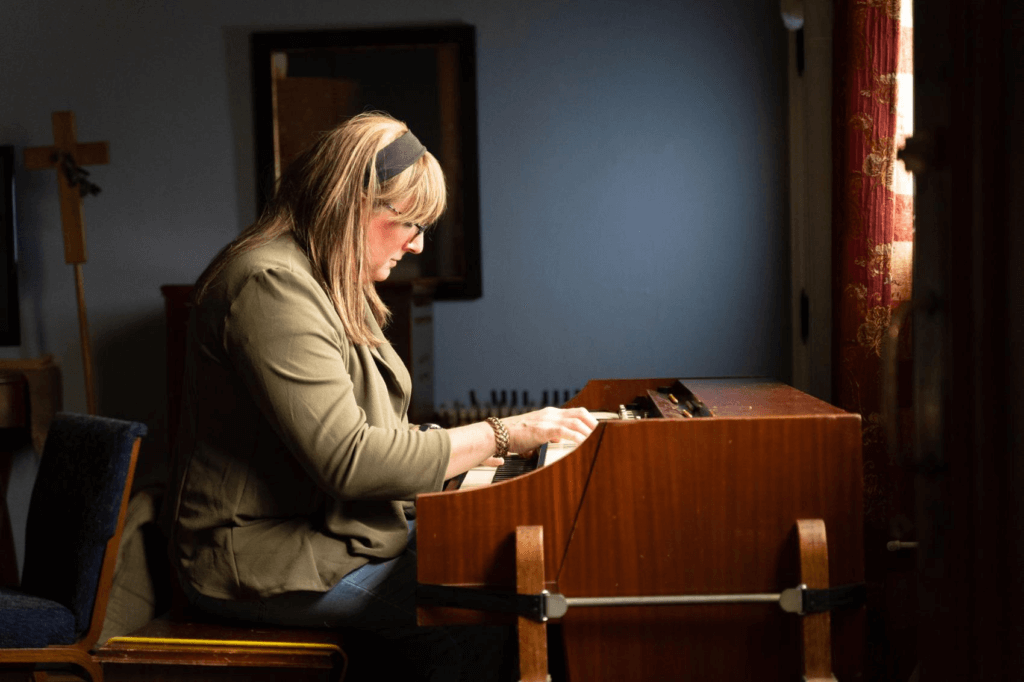 VERONICA PEJRIL
Veronica Pejril; piano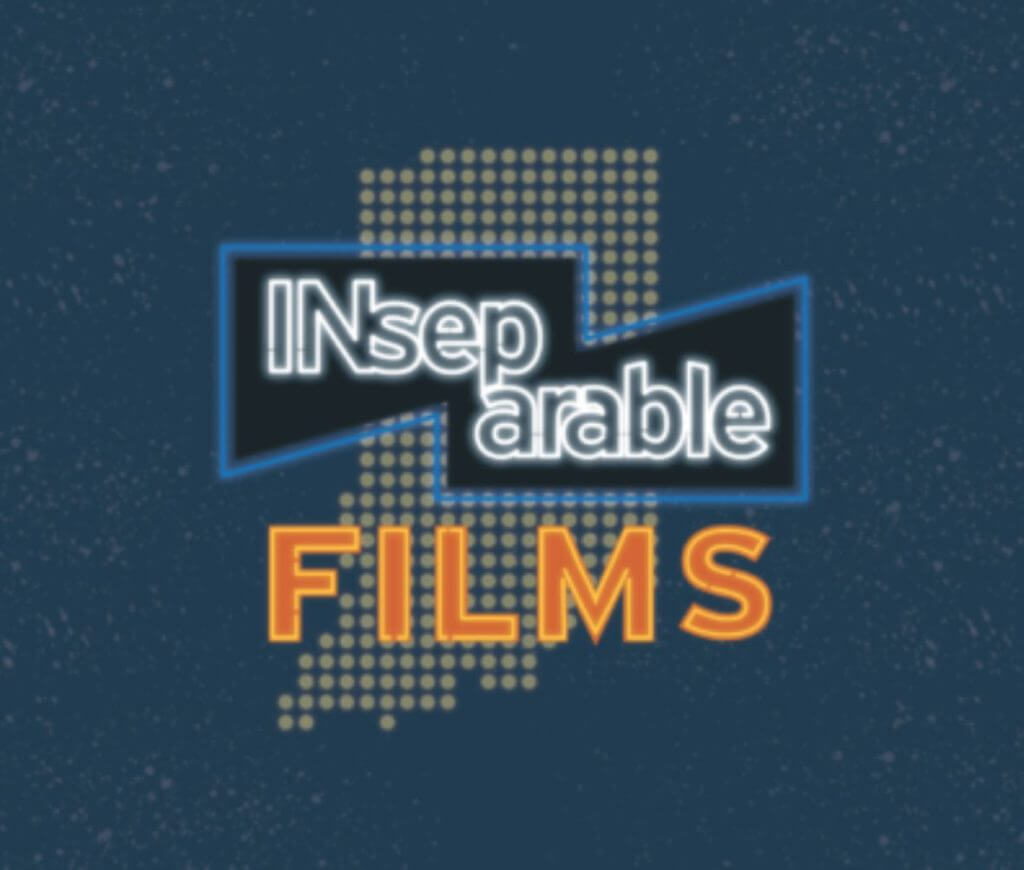 INDIANA HUMANITIES
Four short films exploring how Hoosiers experience and grapple with urban, suburban and rural divides will be part of a digital film festival beginning next week. The films, which were funded by Indiana Humanities, premiered in early 2020 at live events around the state and will now be available to stream online, for free.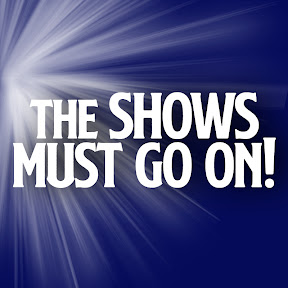 THE SHOWS MUST GO ON!
Welcome to The Shows Must Go On the channel bringing you showtunes, backstage access and full performances from some of the best loved musicals in history! Featuring melodic moments, show-stopping solos and high notes for the history books.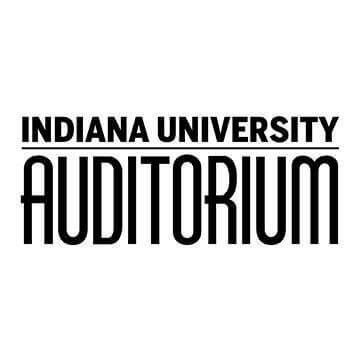 IU AUDITORIUM DIGITAL EVENTS
The IU Auditorium is hosting digital events every week on their Facebook page. Check back frequently for announcements and new events.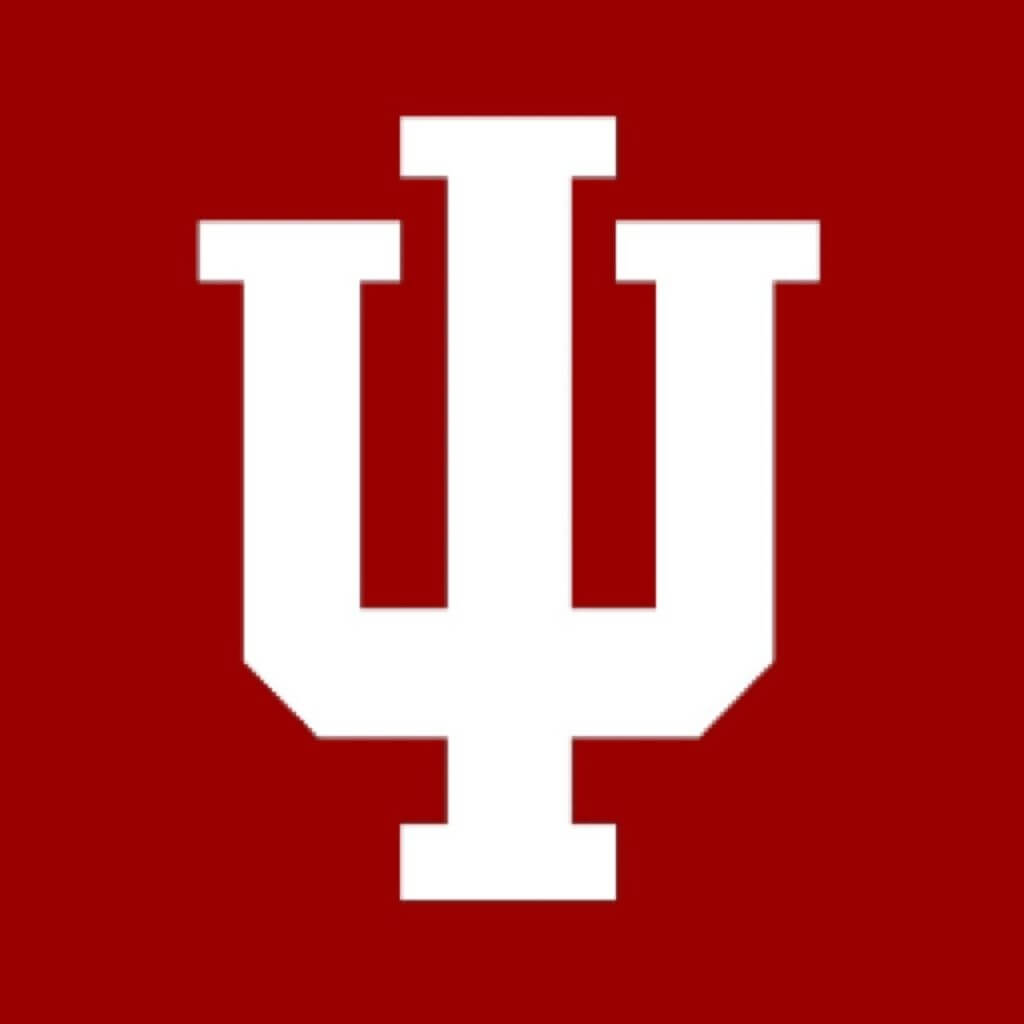 IU SIDNEY AND LOIS ESKENAZI MUSEUM OF ART
Browse IU's Sidney and Lois Eskenazi Museum of Art Collections online:
…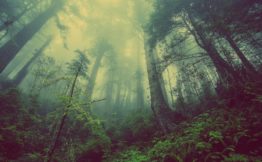 Make Your Escape With These Fantasy Audiobooks
Do you need a vacation, but are stuck in a house? Craving adventure and valor, but you can't leave your couch? These eAudiobooks through Overdrive are just for you!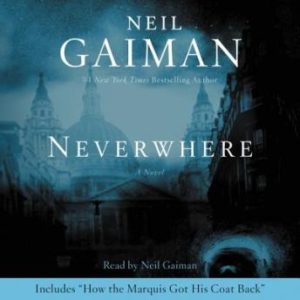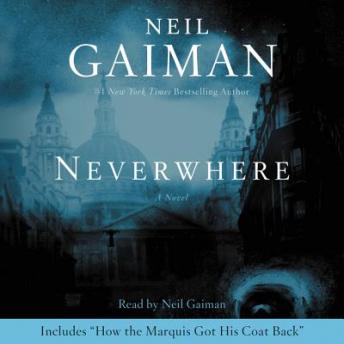 Title: Neverwhere
Author: Neil Gaiman
Summary: Richard Mayhew is a young man with a good heart and an ordinary life, which is changed forever when he stops to help a girl he finds bleeding on a London sidewalk. His small act of kindness propels him into a world he never dreamed existed. There are people who fall through the cracks, and Richard has become one of them. And he must learn to survive in this city of shadows and darkness, monsters and saints, murderers and angels, if he is ever to return to the London that he knew.
Link: https://iddc.overdrive.com/iddc-putnam/content/media/144579?cid=31327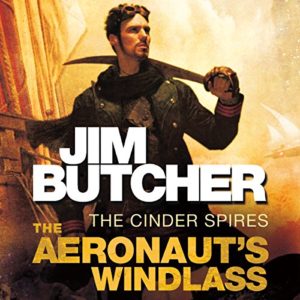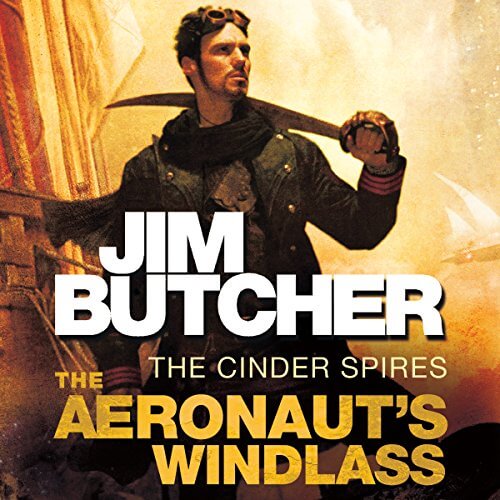 TItle: The Aeronauts Windlass
Author: Jim Butcher
Summary: Since time immemorial, the Spires have sheltered humanity. Within their halls, the ruling aristocratic houses develop scientific marvels, foster trade alliances, and maintain fleets of airships to keep the peace.
Captain Grimm commands the merchant ship Predator. Loyal to Spire Albion, he has taken their side in the cold war with Spire Aurora, disrupting the enemy's shipping lines by attacking their cargo vessels. But when the Predator is damaged in combat, Grimm joins a team of Albion agents on a vital mission in exchange for fully restoring his ship. 
Link: https://iddc.overdrive.com/iddc-putnam/content/media/2160036?cid=31327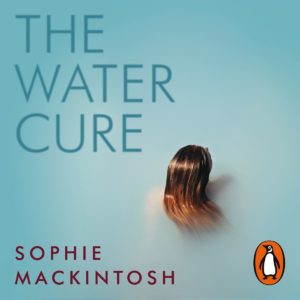 Title: The Water Cure
Author: Sophie Mackintosh
Summary: King has tenderly staked out a territory for his wife and three daughters, Grace, Lia, and Sky. Here on his island, women are protected from the chaos and violence of men on the mainland. The cult-like rituals and therapies they endure fortify them from the spreading toxicity of a degrading world.
But when the King disappears and two men and a boy wash ashore, the sisters' safe world begins to unravel. Over the span of one blistering hot week, a psychological cat-and-mouse game plays out. Sexual tensions and sibling rivalries flare as the sisters are forced to confront the amorphous threat the strangers represent.
A haunting, riveting debut, The Water Cure is a fiercely poetic feminist revenge fantasy that's a startling reflection of our time. 
Link: https://iddc.overdrive.com/iddc-putnam/content/media/3949010?cid=31327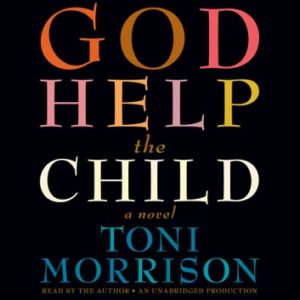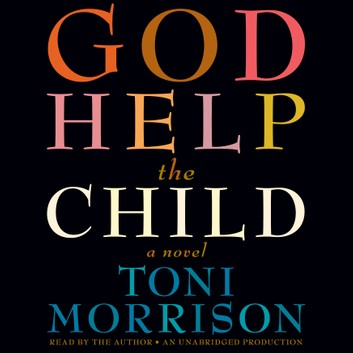 Title: God Help the Child: a novel
Author: Toni Morrison
Summary: Spare and unsparing, God Help the Child—the first novel by Toni Morrison to be set in our current moment—weaves a tale about the way the sufferings of childhood can shape, and misshape, the life of the adult.
At the center: a young woman who calls herself Bride, whose stunning blue-black skin is only one element of her beauty, her boldness and confidence, her success in life, but which caused her light-skinned mother to deny her even the simplest forms of love. There is Booker, the man Bride loves, and loses to anger. Rain, the mysterious white child with whom she crosses paths. And finally, Bride's mother herself, Sweetness, who takes a lifetime to come to understand that "what you do to children matters. And they might never forget."
A fierce and provocative novel that adds a new dimension to the matchless oeuvre of Toni Morrison.
Link: https://iddc.overdrive.com/iddc-putnam/content/media/2032156?cid=31327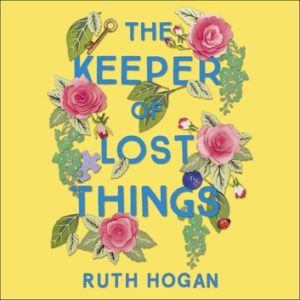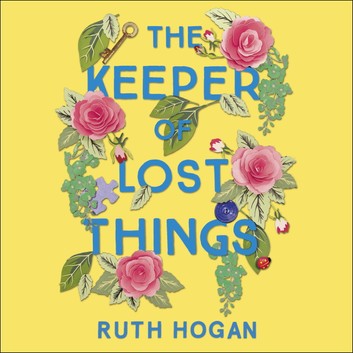 Title: The Keeper of Lost Things
Author: Ruth Hogan
Summary: Anthony Peardew is the keeper of lost things. Forty years ago, he carelessly lost a keepsake from his beloved fiancée, Therese. That very same day, she died unexpectedly. Brokenhearted, Anthony sought consolation in rescuing lost objects—the things others have dropped, misplaced, or accidently left behind—and writing stories about them. Now, in the twilight of his life, Anthony worries that he has not fully discharged his duty to reconcile all the lost things with their owners. As the end nears, he bequeaths his secret life's mission to his unsuspecting assistant, Laura, leaving her his house and and all its lost treasures, including an irritable ghost.
Link: https://iddc.overdrive.com/iddc-putnam/content/media/2813083?cid=31327
…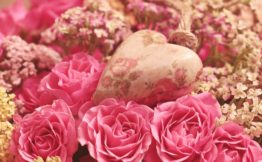 Top 5 Christian Romances You Can Read On Overdrive
Stuck at home and wondering what to read next? Here are our picks for the top 5 christian romances. Each of these feature wholesome content with a dash of love.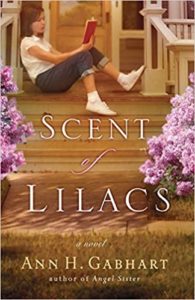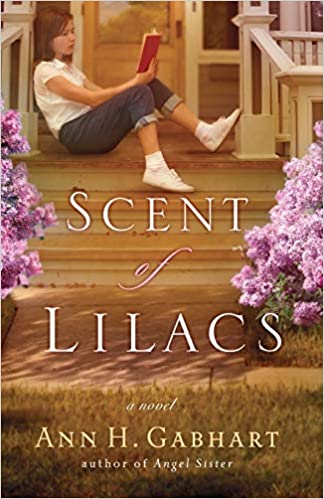 Title: The Scent of Lilacs (Book 1 of Series)
Author: Ann H. Gabhart
Summary: Life-changing events rarely happen here, and when they do, they are few and far between. But for Jocie Brooke and her family, they happen all at once. Jocie has questions that need answers. As she digs into her family's past, she finds a whirlwind of discoveries, and everything begins to change. In the end, will Jocie find the answers everyone so desperately needs, or will her questions lead to truths that were better left uncovered?
Link: https://iddc.overdrive.com/iddc-putnam/content/media/911938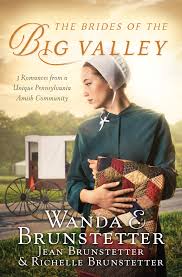 Title: The Brides of the Big Valley
Author: Wanda E. Brunstetter
Summary: In an area of Pennsylvania called The Big Valley, a uniquely blended Amish community thrives in which 3 distinct groups of Amish identify themselves by the colors of their buggy's top—white, black, or yellow. Join New York Times Bestselling Author Wanda E. Brunstetter, her daughter-in-law, and granddaughter in experiencing the stories of three young women who search for faith and love within this special place. Deanna is a widow who sees her second chance of love slipping away. Rose Mary is at a point in life where she must choose the path of her faith and the right man to walk with her on it. Leila is burdened with family responsibilities and wonders when she will ever start a family of her own.
Link: https://iddc.overdrive.com/iddc-putnam/content/media/4678731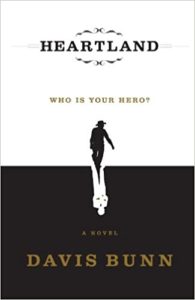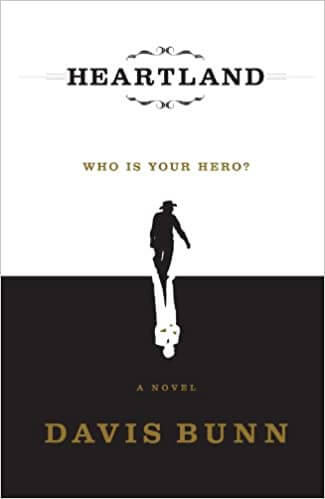 Title: Heartland
Author: Davis Bunn
Summary: As a Hollywood studio prepares to fire the unruly star of a wholesome TV show, a move that would end the series, churches across the country are praying for a miracle. They get one in the form of JayJay, a TV character from the series who comes to life, in this Christian novel about Hollywood amorality. When the nations heartland falls in love with JayJay, Hollywood finds itself on a collision course of conflicting values. Tim Lundeen makes the melodramatic aspects of Bunns plot work to his advantage, giving the cardboard character of the studio head a voice that oozes villainy while the hero has a voice straight out of a classic TV Western. Lundeen also makes the tension in two sequences that involve fire realistic. 
Link: https://iddc.overdrive.com/iddc-putnam/content/media/257912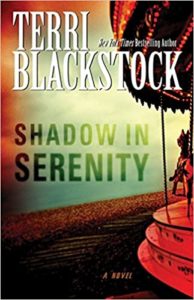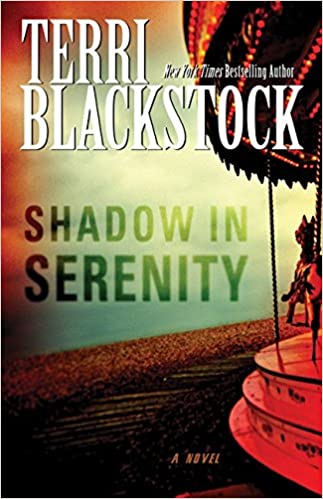 Title: Shadow in Serenity
Author: Terri Blackstock
Summary: Carny Sullivan grew up in the zany world of a traveling carnival. Quaint and peaceful Serenity, Texas, has given her a home, a life, and a child. Logan Brisco is the smoothest, slickest, handsomest man Serenity, Texas has ever seen. But Carny Sullivan knows a con artist when she sees one—and she's seen plenty, starting with her father. As far as Carny Sullivan can tell, she's the only one in town who has his number. Because from his Italian shoes to his movie-actor smile, Logan has the rest of the town snowed. Carny is determined to reveal Brisco's selfish intentions before his promise to the townspeople for a cut in a giant amusement park sucks Serenity dry. Yet, as much as she hates his winning ways, there is a man behind that suave smile, a man who may win her heart against her will. Shadow in Serenity is a modern-day Music Man, penned by a Christy Award-winning, New York Times bestselling author. 
Link: https://iddc.overdrive.com/iddc-putnam/content/media/541932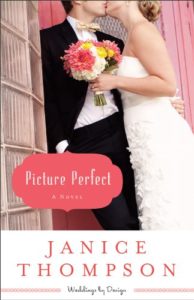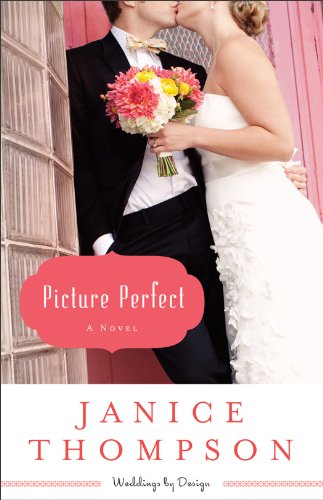 Title: Picture Perfect
Author: Janice Thompson
Summary: Will the competition between two rival photographers mean disaster for the biggest wedding of the year? Or could it spark an unexpected love? 
Link: https://iddc.overdrive.com/iddc-putnam/content/media/1211993
…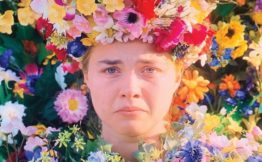 Kanopy Watch Party : Midsommar
Thursday, April 16 @ 6:30-9 p.m.
Grab your library card, pop some popcorn, and get your phone out! The library is hosting a digital watch party on Facebook & the library's website. Queue up Ari Aster's Midsommar on the library's FREE digital streaming app Kanopy and comment along as you watch the film.
This film is rated R. 148 mins.
Kanopy: pcpl.kanopy.com
Facebook Event Page: https://www.facebook.com/events/2668595913410292/
To participate in the discussion, comment below using your Facebook account for Facebook comments or use the Disqus comment box at the bottom of the page. 
…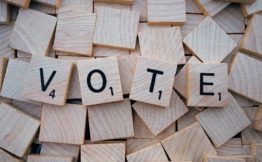 2020 Indiana Voter Registration
Primary elections will be on June 2, 2020, have you registered to vote? Indiana residents are allowed to apply for online voter registration, here is how you can register. 
ONLINE
http://www.indianavoters.com/ Indiana residents will need a valid Indiana driver's license or an Indiana state-issued identification card. 
REGISTER TO VOTE BY MAIL OR IN-PERSON
To register to vote or update your current registration by mail or in person, you will need to complete and return the  Voter Registration Form (En Español) On or before April 6 before the 2020 Primary Election or on or before October 5 before the 2020 General Election.
More important information can be found at the source: https://www.in.gov/sos/elections/2403.htm
IMPORTANT DATES
December 2, 2019 Voter Registration Begins
May 4, 2020 Voter Registration Ends
June 2, 2020 Primary Election Day
October 5, 2020 Voter Registration Ends
November 3, 2020 General Election Day
…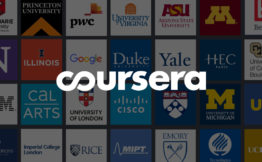 Free Online Learning Courses: Coursera
…
Skip to content