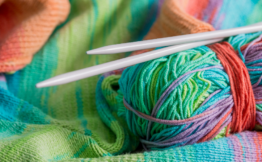 Learn to knit and connect with other knitters. All skill levels are welcome. We will provide basic instructions to get beginners going on their first project. Bring your own project or start something new. The library will supply yarn and needles for those that don't have any. For ages 8 & up.
For more information contact a librarian by phone (765-653-2755 ext. 7173) or by email ([email protected]).…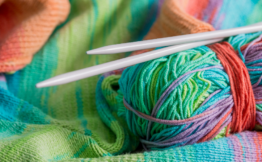 Learn to knit and connect with other knitters. All skill levels are welcome. We will provide basic instructions to get beginners going on their first project. Bring your own project or start something new. The library will supply yarn and needles for those that don't have any. For ages 8 & up.
For more information contact a librarian by phone (765-653-2755 ext. 7173) or by email ([email protected]).…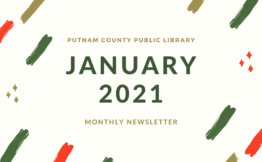 There are no upcoming programs at this time.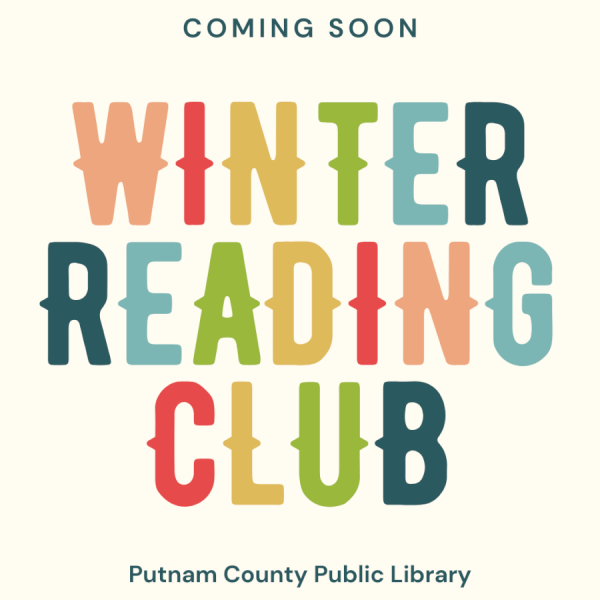 The 2021 Winter Reading Club will run from January 1-February 28. Children and teens can pick up a Bingo challenge in the Imagination Portal or access them online. Earn a bingo to win a cool prize! Adults can pick up their reading sheet at the circulation desk on the main level of the library or access them online.
We will accept the following methods of returning your Bingo Sheet or Reading Challenge to the library:
Return your physical copy to the Imagination Portal if you are under 18, or to the Circulation Desk if you are 18+.
If you are an adult, please email 

[email protected]

 with your answers for the adult Reading Challenge.
If you are a child, please email 

[email protected]

 and provide them with your information. 
Prizes may be picked up during the challenge or at your convenience after the challenge has ended. 
Curbside Service
The Putnam County Public Library is excited to offer Curbside Services @ PCPL. Simply place your items on hold and we'll deliver them to your vehicle!

Free Public Wi-Fi
The library has free public Wi-Fi for your connectivity needs. Our Wi-Fi extends to the library parking lot, allowing access after hours.

Library of Things
We love books at the library, but sometimes books alone don't do the job. With generous funding from the Dr. James Elrod fund at the Hendricks County Community Foundation (HCCF), the library has purchased materials for a "Library of Things".
The Library of Things is a collection of items that are unconventional to libraries but may be of use to the community. These items can include kitchen appliances, tools, crafting supplies, outdoor games, board games, and a wide array of other items. These items are loanable to the community just like any other library material.
With Cypress Resume, you can effortlessly create a professional resume in minutes! Its easy-to-use design assures you won't spend hours trying to perfect your document — all the hard work is done for you! Simply plug in your basic information (as much or as little as you like), and we create a perfectly formatted document to help you land that dream job.
You need a library card to access this resource.
…
Post Tagged with
apps
,
digital
,
digital resources
,
events
,
library programs
,
news
,
newsletter
,
program
,
resources
,
virtual
,
virtual programs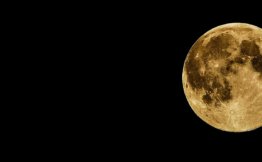 Observe the Moon: October 2-3
This year PCPL is providing links to NASA resources for school-age to adult so that you can engage this yearly moon celebration remotely.
Moon Activities and Resources
1. Look up! The simplest way to observe the Moon is simply to look up. The Moon is the brightest object in our night sky, the second brightest in our daytime sky, and can be seen from all around the world. International Observe the Moon Night is always held near a first-quarter Moon, which means that the near side of the Moon is about half-illuminated. A first-quarter Moon is great for evening observing as it rises in the afternoon and is high above the horizon in the evening. With the naked eye, you can see dark gray seas of cooled lava called mare.
2. Review our viewing guide for more tips on lunar observing.
3. Listen to a fascinating talk by Emily Levesque, Professor of Astronomy at Washington University and author of The Last Stargazers: The Enduring Story of Astronomy's Vanishing Explorers, which has received rave reviews. Fast forward about 4 minutes to begin Emily's talk on the science and adventures of being a professional astronomer and on her work at the world's cutting-edge observatories.
4. Plan a lunar hike with Moon Trek. Moon Trek is an interactive Moon map made using NASA data from our lunar spacecraft. Fly anywhere you'd like on the Moon, calculate the distance or the elevation of a mountain to plan your lunar hike, or layer attributes of the lunar surface and temperature. If you have a virtual reality headset, you can experience Moon Trek in 3D.
5. Start a Moon Journal. International Observe the Moon Night is the perfect time to start a Moon journal. See how the shape of the Moon seems to change over the course of a month, and keep track of where and what time it rises and sets.  To check your work, visit Dial-A-Moon, where you can plug in any date of the year to see the Moon phase. Observe the Moon all year long with these tools and techniques!
6. Watch the Lunar Reconnaissance Orbiter Video Gallery. Learn about the Moon's role in eclipses, look at the Moon's phases from the far side, and see the latest science portrayed in super high resolution.
7. Listen to a lunar playlist.
We hope you enjoy this year's remote Observe the Moon activities.
…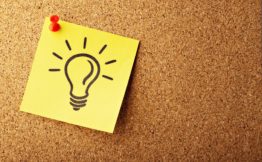 Announcement: Events Calendar Experiencing Issues
Wednesday, June 3, 2020  |  We are experiencing issues on our events calendar on the library's website. If you have been trying to access information about library programs on the website, we apologize and will have the calendar up and running again soon. Below you will find a list of upcoming library events, links to the events, and information. 
Upcoming Events
Storytime
Every Thursday, 12-1 p.m.
Click
here
for Google Meet link.
Yoga For Every Body
Every Thursday, 12-1 p.m.
Click
here
for Zoom link.
Trivia
Friday, June 5, All Day
…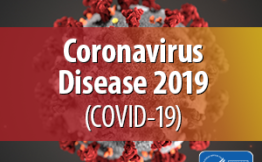 Library Coronavirus Updates
*NEW*
12/30/2020
Library Patrons,
As many of you have learned by now, Putnam County has now moved to level "Red" on the state's COVID dashboard. This is especially troubling considering that numbers are predicted to increase in the coming weeks due to a post holiday surge. In order to respond to this trend, we are going to make the following changes to our operations.
-All meeting rooms will be closed to outside groups, persons, or organizations.
-The number of public computers will be reduced to two with time limits strictly enforced. Use of these computers will be scheduled by appointment with walk-ins considered when times are available.
-We will be strictly limiting direct staff help to patrons in instances where six feet of social distance cannot be maintained.
As is the case each time we reduce our level of access or service, it is regrettable. I also expect the constant reevaluation to continue in the days and weeks ahead. I can only say that each of these changes is made with the goal of keeping our staff and our patrons as safe as possible while still providing service to our community.
Matt McClelland, Library Director
12/9/2020
Due to the persistent increase in COVID score in both Putnam County and those surrounding, we will be making changes to library operations. Effective today, all seating areas other than a reduced number of computer stations will be removed. This will hopefully encourage more of a "grab-and-go" model of service while still allowing public access to the bookshelves. We will closely monitor the COVID situation in the days and weeks to come when considering the need for other possible changes. As has been the case for the last several months, we will also continue to provide curbside pickup and access to eBooks via Libby and Overdrive. I encourage all of you to take advantage of those services if possible. It is not easy to increase restrictions. However our top priority has been and will remain creating the safest possible environment for our staff and patrons, especially those in more vulnerable populations.
Matt McClelland, Director
6/30/2020
Putnam County Community,
Hopefully this will be my last COVID related update for some time. Our library will soon (by 7/4/2020) be shifting to Phase 3 of our reopening plan. I think all us will be excited to talk less about phases and stages and more about the services that we offer the community in coming weeks. However, that optimism does not mean that we can afford to completely let our guard down. As we have seen in other states, the threat of COVID is only controlled by our response to it. Thus far Indiana has done an admirable job in flattening the curve of the pandemic, but in order to maintain that progress we must remain vigilant. While the library will soon more closely resemble what we are all used to, certain protocols will need to remain in place for the foreseeable future. Protocols that may impact the public are the following:
-We will still be strongly recommending that you join every staff member and wear a mask or face shield in the public areas. Staff members have also been instructed to maintain proper social distancing from our patrons. Study after study shows that these are the most effective things each of us can do to prevent the spread of COVID-19.
–Curbside and remote services will still be offered for those who prefer it. I encourage you to do so.
-We will still be quarantining items and requiring you to place returns in the book drops instead of giving them to staff. The quarantine period on most items will be 72 hours while magazines and newspapers will be 24 hours. This represents the best practices from the research we have seen.
-The Kiwanis meeting room will be limited to smaller groups. All other confined meeting spaces (i.e. Rotary room and study rooms) will remain closed or be used to quarantine items.
-Certain areas of the library may have capacity restrictions or limited access.
-Indoor programs will be limited in size.
-The library will close for a period of at least 72 hours in the event of a positive COVID-19 test. This would be to prevent further spread in both patrons and staff (many of whom are in at-risk categories). Until research proves otherwise, we will rely on the passage of time as the most reliable way to sanitize items and the building.  
While all of us would like to put the COVID outbreak behind us, we are not quite there yet. Until we are, I ask that each of you do your part and help us do our part in meeting these challenging times. Judging by the patience you have shown through all of this, I have no doubt you will.
Matt McClelland, Library Director  
______________________
5/4/2020
Putnam County Community,
 By now many of you have seen or are familiar with the
details of the Governor's plan to get Indiana back on track. While this does
not mean that things are going to be back to normal any time soon, it does mean
that myself, the library board, and our great staff are excited to increase the
services that the library can offer. At our last meeting, the board voted to
implement a phased plan of library services once changes to the stay at home
order were announced by the Governor.
Pending any change in circumstances on the ground, the
library staff will be permitted back in the building on Monday, May 11th.
During that week we will be making sure the staff has adequate PPE, technology
to work remotely if they can, processing returns and mail, and putting the
finishing touches on a plan to offer curbside and remote services.
My hope is that we can offer contact-free curbside pickup on
a limited number of books and DVDs, emergency computer use for essential
business, and remote/phone access to the other library departments by Monday,
May 18th.
…
Post Tagged with
CDC
,
closings
,
coronavirus
,
events
,
information
,
Library Closings
,
library news
,
precautions
,
press
,
press contact
,
press releases
,
programs
,
public health
,
updates
Skip to content