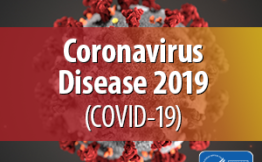 Library Coronavirus Updates
6/30/2020
Putnam County Community,
Hopefully this will be my last COVID related update for some time. Our library will soon (by 7/4/2020) be shifting to Phase 3 of our reopening plan. I think all us will be excited to talk less about phases and stages and more about the services that we offer the community in coming weeks. However, that optimism does not mean that we can afford to completely let our guard down. As we have seen in other states, the threat of COVID is only controlled by our response to it. Thus far Indiana has done an admirable job in flattening the curve of the pandemic, but in order to maintain that progress we must remain vigilant. While the library will soon more closely resemble what we are all used to, certain protocols will need to remain in place for the foreseeable future. Protocols that may impact the public are the following:
-We will still be strongly recommending that you join every staff member and wear a mask or face shield in the public areas. Staff members have also been instructed to maintain proper social distancing from our patrons. Study after study shows that these are the most effective things each of us can do to prevent the spread of COVID-19.
–Curbside and remote services will still be offered for those who prefer it. I encourage you to do so.
-We will still be quarantining items and requiring you to place returns in the book drops instead of giving them to staff. The quarantine period on most items will be 72 hours while magazines and newspapers will be 24 hours. This represents the best practices from the research we have seen.
-The Kiwanis meeting room will be limited to smaller groups. All other confined meeting spaces (i.e. Rotary room and study rooms) will remain closed or be used to quarantine items.
-Certain areas of the library may have capacity restrictions or limited access.
-Indoor programs will be limited in size.
-The library will close for a period of at least 72 hours in the event of a positive COVID-19 test. This would be to prevent further spread in both patrons and staff (many of whom are in at-risk categories). Until research proves otherwise, we will rely on the passage of time as the most reliable way to sanitize items and the building.
While all of us would like to put the COVID outbreak behind us, we are not quite there yet. Until we are, I ask that each of you do your part and help us do our part in meeting these challenging times. Judging by the patience you have shown through all of this, I have no doubt you will.
Matt McClelland, Library Director
______________________
5/4/2020
Putnam County Community,
By now many of you have seen or are familiar with the
details of the Governor's plan to get Indiana back on track. While this does
not mean that things are going to be back to normal any time soon, it does mean
that myself, the library board, and our great staff are excited to increase the
services that the library can offer. At our last meeting, the board voted to
implement a phased plan of library services once changes to the stay at home
order were announced by the Governor.
Pending any change in circumstances on the ground, the
library staff will be permitted back in the building on Monday, May 11th.
During that week we will be making sure the staff has adequate PPE, technology
to work remotely if they can, processing returns and mail, and putting the
finishing touches on a plan to offer curbside and remote services.
My hope is that we can offer contact-free curbside pickup on
a limited number of books and DVDs, emergency computer use for essential
business, and remote/phone access to the other library departments by Monday,
May 18th.
This date is later than some libraries in the state and
earlier than others. We appreciate the Governor giving us the option to make
this decision locally. What is not an option for myself or the board is to
place our staff (or our patrons) at an increased risk because we opened before
we had the proper PPE or time to make sure we were best prepared.
I would ask that you please bear with us during the next few
weeks as we try to figure all of this out. Judging by the support and patience
you have shown thus far, that is the least of my concerns. Please continue to
monitor this webpage or our Facebook for the most current information and guidance.
Matt McClelland, Library Director
————————————–
4/16/2020
Putnam County Community,
On behalf of the library board and staff, I want to thank you for your continued patience as we all continue to deal with the repercussions of COVID-19. Hopefully you have all stayed safe while enjoying the digital resources that our staff has been working to provide. While it is still too soon to give out definite dates of reopening, it is not too soon to plan for that day. To that end, the library board will continue to hold regular meetings remotely via video conference. As state law dictates, we will make our best effort to provide the public a way to view these meetings if they desire.
The next library board meeting is tentatively planned for Wednesday 4/29/2020. If you would like to be added to the email list to receive an invitation, please email me at [email protected].
I think we are all anxious to get back to some semblance of normalcy while protecting the library's most important resource: our staff and patrons. Until that time, please remember that we are here to help not only via digital resources but also our [email protected] email account where if we can't provide the answer, we can probably point you in the right direction.
…