Ed Kirkpatrick, Don't Breathe On Me
Don't Breathe On Me
Chorus:
Wash your hands,
And pass the sanitizer
Wear nitrile gloves,
And give air hugs.
Don't breathe on me
Don't breathe on me
I'm not six feet under yet my friend,
And I'm not pushing up daisys.
I stay six feet apart,
But not, from my Katie. (Chorus)
This Covid-19 is making me crazy,
There's got to be more to life
Than wearing N-95
Am I dreaming this all up (chorus)
Are there more than 25,
Sitting in this small space?
Please don't sneeze,
Don't touch your face. (Chorus)
I might be six feet above,
But that's when I'm happy.
Stay six feet apart
I stay six feet apart
Wash your hands,
And pass the sanitizer.
Wear nitrile gloves,
And give air hugs.
Don't breathe on me
Don't breathe on me
…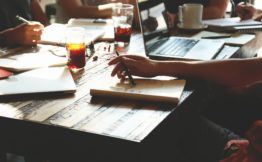 Release

My thin arrowed gait across the driveway,
provoked by lure of sidewalk's open bend
to elsewhere-away-from-here, was deflected
by shielded certitude of nearby corners

discharging metronomic bursts of dog walkers
and wall scrammers once foot's flight
departed home ground.  Frustrated.  Returned.
I repeated my outward assault only to revisit

the doorstep.  Back and forth, I stitched
air with caged velocity until my notice
chanced upward a confident stretch
of altocumulus, potholed with blue whispers

of beyond, and recalling yesterday's moon
retasked my torqued spirit to a search
and rescue.  My eyes growing frantic
rummaged the high billowed mesh for

glimpse of waxing gibbous form.  And then,
as if answer, an unfinished orb tore
clear an instant to toss a wink.  Quickly
clouds recovered, but it was enough.

Comfort stood and
I was stilled.
…
Post Tagged with
archives
,
coronavirus
,
covid-19
,
good stories
,
good stories for difficult times
,
local authors
,
local history
,
poetry
,
short story
,
writers
,
writers respond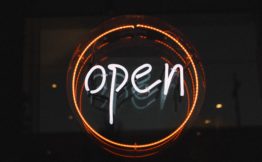 The Putnam County Public Library will enter Phase Two of the library's reopening plan on Monday, June 15. On that date, the library's staff will return to regular work, the library will resume normal business hours, and limited services will be offered and expanded.
During Phase Two of the library's reopening, we will continue to offer Curbside Service and Virtual Reference services for your convenience. 
Return To Normal Business Hours
The library will reopen and return to normal business hours on Monday, June 15. Library business hours are:
Monday-Thursday: 9 a.m.-8 p.m.
Friday & Saturday: 9 a.m.-5 p.m.
Open Areas: Library Lobby & Computer Lab

The library will reopen two areas of the building: the library lobby and the library's computer lab. The library computer lab is available by appointment. The library lobby is open for materials pick-up, OPAC use, and print/copy/fax services. Please use the Carnegie entrance for computer lab use and the front entrance for library lobby use. 
The library's bookshelves, the Imagination Portal, and library meeting rooms will remain closed to the public.
Please wear a mask when inside the library building. If you are unable to wear a mask, please consider our Curbside Service. 
Library Computer Access
The library is excited to announce the reopening of the library's computer lab! Library computers will be available by appointment during normal business hours. There is a limit of six patrons at a time in the computer lab and an hour limit for computer use. 
If you'd like to know more, or if you'd like to make an appointment, please click here. 
Archives Research Appointments
The library's Archives Department is available for research appointments. Please email [email protected] to schedule an appointment. 
Book Bundles
Excited to pick-up books from the library, but don't know what you want to read? Never fear! The library's Youth Services department understands how difficult it can be to choose books for your little ones and are now offering Book Bundles! 
Book Bundles can be collected by subject and by age. A youth librarian will choose materials for your bundle, based on your request, and have them ready for pick-up at the circulation desk or for Curbside Service. 
To add a Book Bundle to your order, please email [email protected] or call 765-653-2755 ext. 7173.
Make & Take Crafts
Each week, the Youth Services staff will prepare a NEW Make & Take Craft kit. These kits can be requested with your Curbside/Pickup order. Visit us each week for a new craft!
Summer Reading Club 
The library's Summer Reading Club is on! Beginning June 15, the library will host its annual Summer Reading Club.
Reading programs are available for all ages, and there will be prizes awarded to everyone who finishes their challenge!
Learn more about the reading challenges here.
As the library moves through our planned stages of reopening, we will continue to add and expand to our services. Make sure to check back often for updates and announcements. If you have any questions or need help using our services, please call the library at 765-653-2755. 
…
Post Tagged with
access
,
announcements
,
computer use
,
coronavirus
,
covid
,
curbside
,
library
,
local history appointments
,
reopening
,
services
,
technology help
,
updates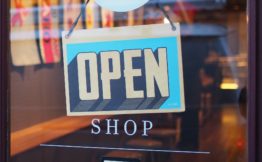 PCPL Unveils Covid-19 Reopening Plan
At the Putnam County Public Library, we believe that libraries are one of the most essential industries. We provide access to vital resources, such as government programs, resources and research for schoolwork, free internet and technology. We offer a place for the community to meet and discuss ideas, children to play, learn, and grow, and even as a place for someone to simply get warm. During the library's closure, the library staff has worked tirelessly to continue to provide these essential services to the community outside of the library building. 
On April 29, 2020, the PCPL Board of Trustees approved a phased plan to reopen the library. PCPL is a hub of connection, creativity, entertainment, and information in the Putnam County community. Throughout the library's closure, the library has continued to provide essential services through remote reference by email, digital programming, digital materials (eBooks, eAudiobooks, eMagazines, streaming video, and talking picture books), digital library card sign-ups, free public Wi-Fi, and much more. 
The library will continue to provide these digital services, but will begin the process of reopening the library beginning Monday, May 11. On Monday, May 11, library staff will be able to return to the library building on a limited basis, in order to asses whether library staff has appropriate PPE for working in the library and technology to work remotely. Additionally, library staff will use that time to process returns and mail, and put the finishing touches on procedures for offering curbside and remote services. Safeguarding the health of library staff and patrons is the primary goal in the library's reopening policy. 
Phase 1 of reopening the library will use the following guidelines in order to provide the best safety measures for staff and patrons: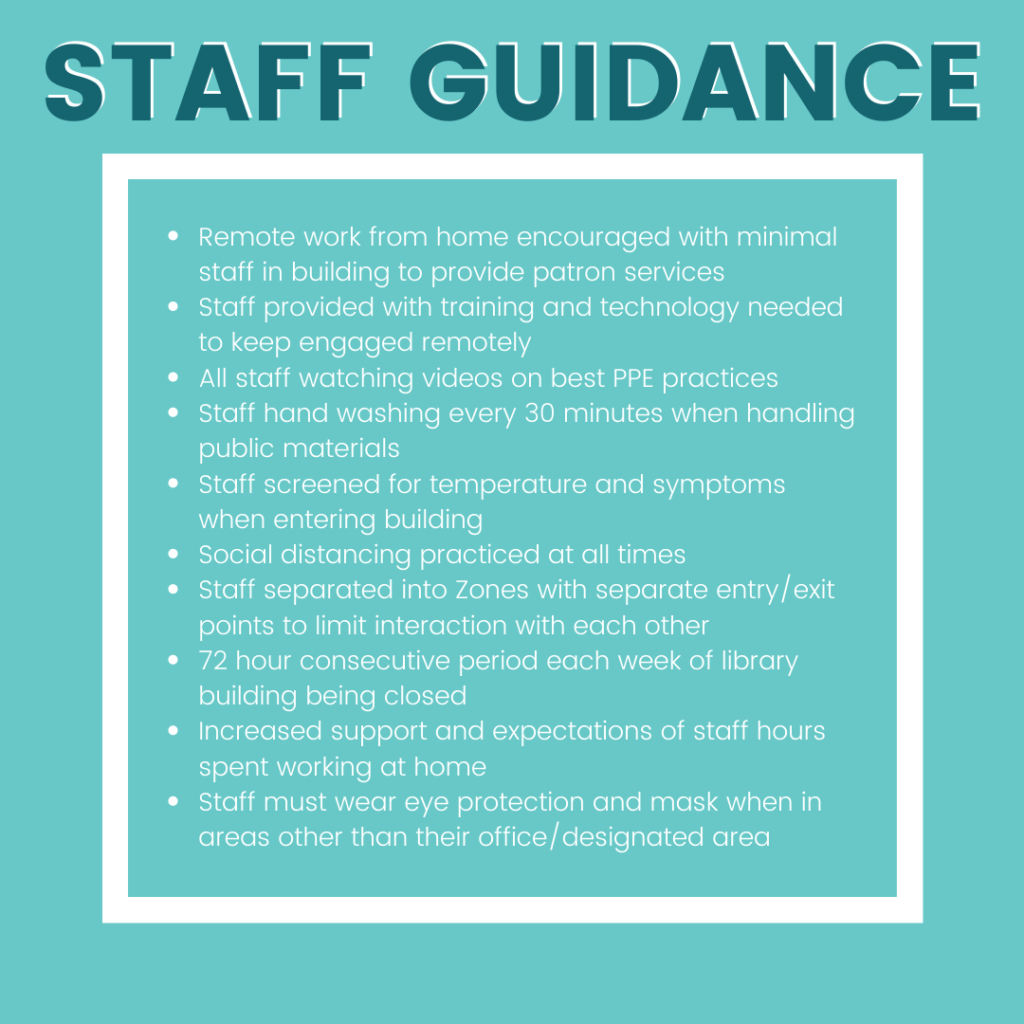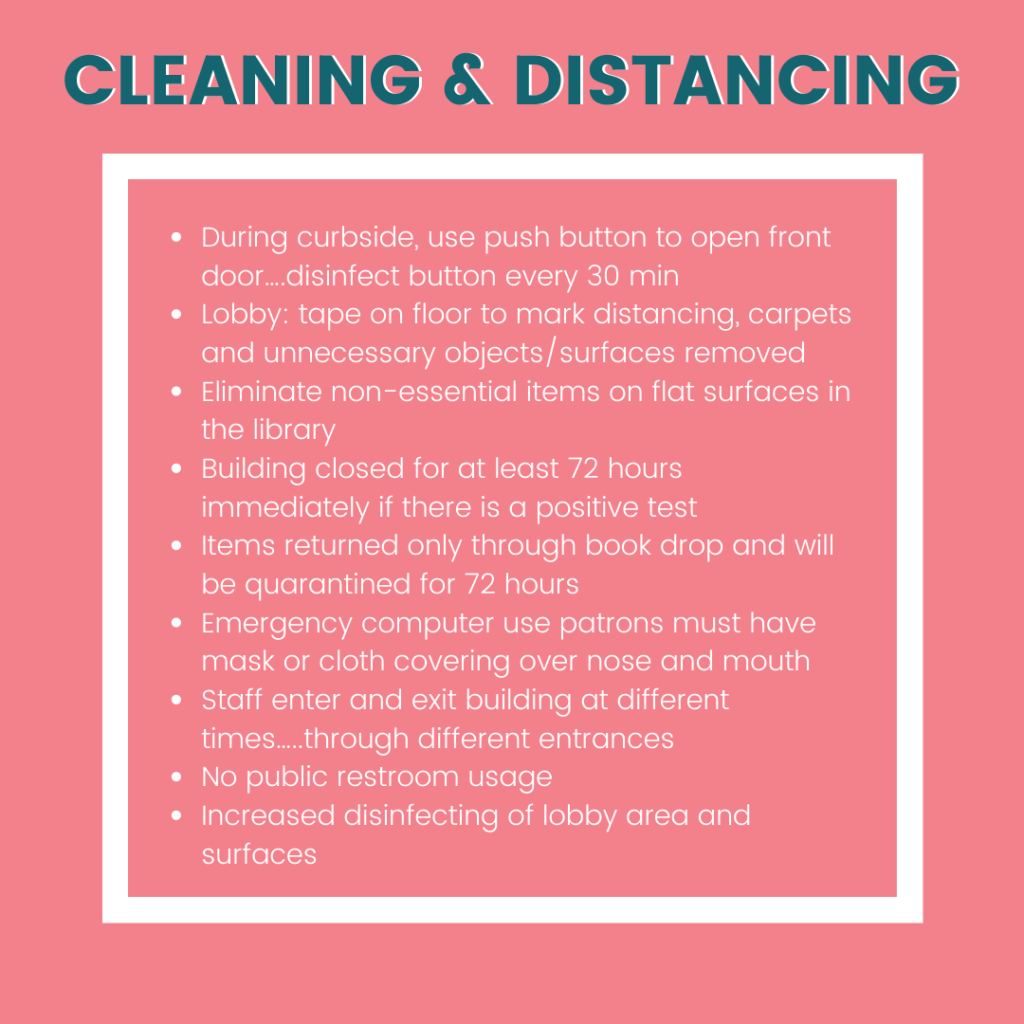 It is our hope that we will be able to begin providing curbside services, as well as more access to free Wi-Fi and public computers in the coming weeks. Please check back on our Covid-19 Updates page for more information on when the library will begin providing these services. 
We miss our patrons and we hope to see you soon. Stay safe and stay healthy, Putnam County. 
…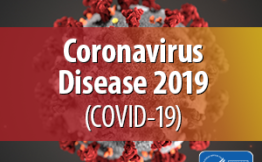 Library Coronavirus Updates
6/30/2020
Putnam County Community,
Hopefully this will be my last COVID related update for some time. Our library will soon (by 7/4/2020) be shifting to Phase 3 of our reopening plan. I think all us will be excited to talk less about phases and stages and more about the services that we offer the community in coming weeks. However, that optimism does not mean that we can afford to completely let our guard down. As we have seen in other states, the threat of COVID is only controlled by our response to it. Thus far Indiana has done an admirable job in flattening the curve of the pandemic, but in order to maintain that progress we must remain vigilant. While the library will soon more closely resemble what we are all used to, certain protocols will need to remain in place for the foreseeable future. Protocols that may impact the public are the following:
-We will still be strongly recommending that you join every staff member and wear a mask or face shield in the public areas. Staff members have also been instructed to maintain proper social distancing from our patrons. Study after study shows that these are the most effective things each of us can do to prevent the spread of COVID-19.
–Curbside and remote services will still be offered for those who prefer it. I encourage you to do so.
-We will still be quarantining items and requiring you to place returns in the book drops instead of giving them to staff. The quarantine period on most items will be 72 hours while magazines and newspapers will be 24 hours. This represents the best practices from the research we have seen.
-The Kiwanis meeting room will be limited to smaller groups. All other confined meeting spaces (i.e. Rotary room and study rooms) will remain closed or be used to quarantine items.
-Certain areas of the library may have capacity restrictions or limited access.
-Indoor programs will be limited in size.
-The library will close for a period of at least 72 hours in the event of a positive COVID-19 test. This would be to prevent further spread in both patrons and staff (many of whom are in at-risk categories). Until research proves otherwise, we will rely on the passage of time as the most reliable way to sanitize items and the building.
While all of us would like to put the COVID outbreak behind us, we are not quite there yet. Until we are, I ask that each of you do your part and help us do our part in meeting these challenging times. Judging by the patience you have shown through all of this, I have no doubt you will.
Matt McClelland, Library Director
______________________
5/4/2020
Putnam County Community,
By now many of you have seen or are familiar with the
details of the Governor's plan to get Indiana back on track. While this does
not mean that things are going to be back to normal any time soon, it does mean
that myself, the library board, and our great staff are excited to increase the
services that the library can offer. At our last meeting, the board voted to
implement a phased plan of library services once changes to the stay at home
order were announced by the Governor.
Pending any change in circumstances on the ground, the
library staff will be permitted back in the building on Monday, May 11th.
During that week we will be making sure the staff has adequate PPE, technology
to work remotely if they can, processing returns and mail, and putting the
finishing touches on a plan to offer curbside and remote services.
My hope is that we can offer contact-free curbside pickup on
a limited number of books and DVDs, emergency computer use for essential
business, and remote/phone access to the other library departments by Monday,
May 18th.
This date is later than some libraries in the state and
earlier than others. We appreciate the Governor giving us the option to make
this decision locally. What is not an option for myself or the board is to
place our staff (or our patrons) at an increased risk because we opened before
we had the proper PPE or time to make sure we were best prepared.
I would ask that you please bear with us during the next few
weeks as we try to figure all of this out. Judging by the support and patience
you have shown thus far, that is the least of my concerns. Please continue to
monitor this webpage or our Facebook for the most current information and guidance.
Matt McClelland, Library Director
————————————–
4/16/2020
Putnam County Community,
On behalf of the library board and staff, I want to thank you for your continued patience as we all continue to deal with the repercussions of COVID-19. Hopefully you have all stayed safe while enjoying the digital resources that our staff has been working to provide. While it is still too soon to give out definite dates of reopening, it is not too soon to plan for that day. To that end, the library board will continue to hold regular meetings remotely via video conference. As state law dictates, we will make our best effort to provide the public a way to view these meetings if they desire.
The next library board meeting is tentatively planned for Wednesday 4/29/2020. If you would like to be added to the email list to receive an invitation, please email me at [email protected].
I think we are all anxious to get back to some semblance of normalcy while protecting the library's most important resource: our staff and patrons. Until that time, please remember that we are here to help not only via digital resources but also our [email protected] email account where if we can't provide the answer, we can probably point you in the right direction.
…
Post Tagged with
CDC
,
closings
,
coronavirus
,
events
,
information
,
Library Closings
,
library news
,
precautions
,
press
,
press contact
,
press releases
,
programs
,
public health
,
updates