Carry the Library in Your Pocket
Digital Resources for Children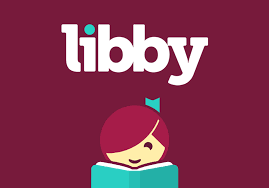 OVERDRIVE/LIBBY
Thousands of eBooks, audiobooks, and videos available with your Library card. Enjoy them immediately—or transfer to your eReader or mobile device with the OverDrive and Libby apps.
You need a library card to access this resource.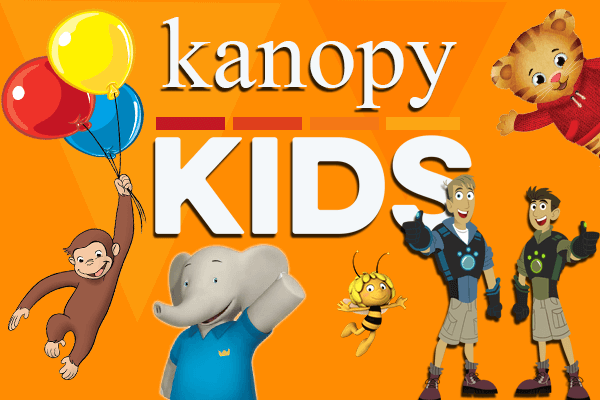 KANOPY KIDS
Kanopy Kids is full of kid-friendly clips, films, and videos to keep your little ones entertained by educational content! Check out Kanopy Kids today!
You need a library card to access this resource.
Click here for Kanopy Kids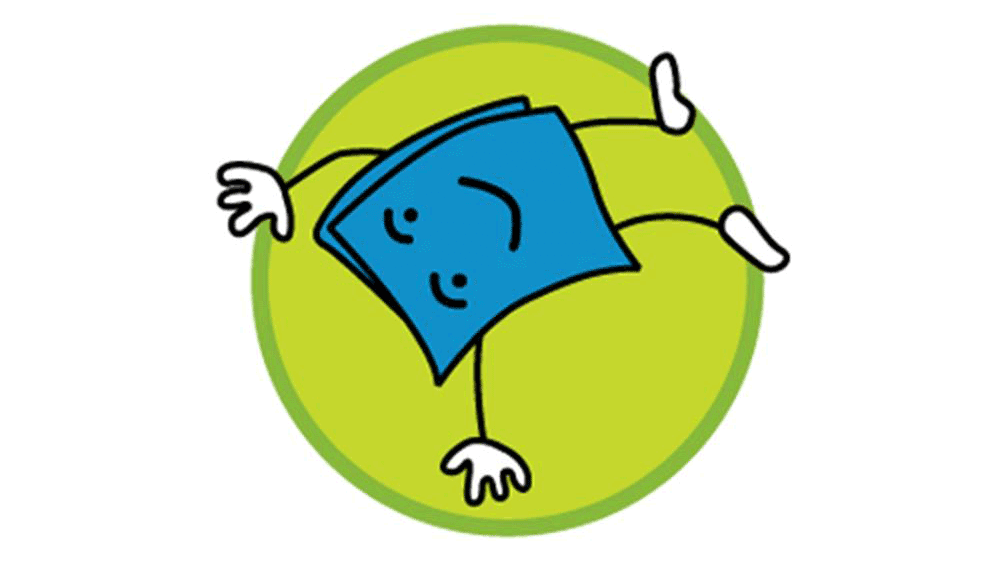 TUMBLEBOOKS
A collection of animated, talking picture books, suited for elementary school children. Each story comes with puzzles and games geared to ensure reading comprehension.
You need a library card to access this resource.
…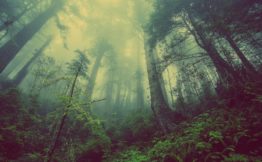 Make Your Escape With These Fantasy Audiobooks
Do you need a vacation, but are stuck in a house? Craving adventure and valor, but you can't leave your couch? These eAudiobooks through Overdrive are just for you!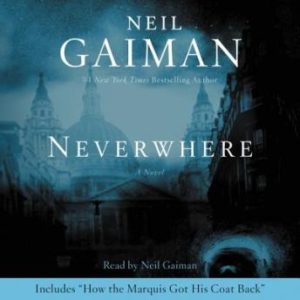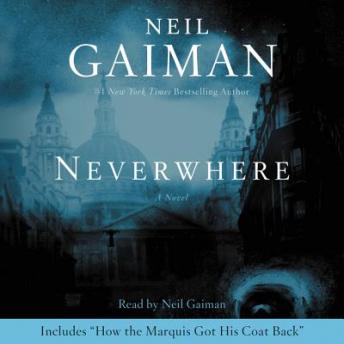 Title: Neverwhere
Author: Neil Gaiman
Summary: Richard Mayhew is a young man with a good heart and an ordinary life, which is changed forever when he stops to help a girl he finds bleeding on a London sidewalk. His small act of kindness propels him into a world he never dreamed existed. There are people who fall through the cracks, and Richard has become one of them. And he must learn to survive in this city of shadows and darkness, monsters and saints, murderers and angels, if he is ever to return to the London that he knew.
Link: https://iddc.overdrive.com/iddc-putnam/content/media/144579?cid=31327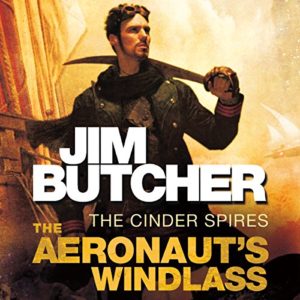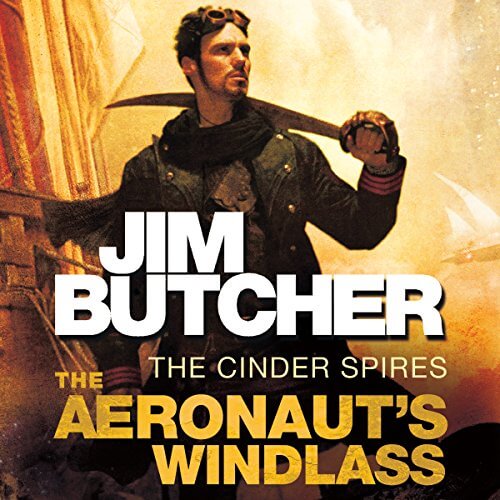 TItle: The Aeronauts Windlass
Author: Jim Butcher
Summary: Since time immemorial, the Spires have sheltered humanity. Within their halls, the ruling aristocratic houses develop scientific marvels, foster trade alliances, and maintain fleets of airships to keep the peace.
Captain Grimm commands the merchant ship Predator. Loyal to Spire Albion, he has taken their side in the cold war with Spire Aurora, disrupting the enemy's shipping lines by attacking their cargo vessels. But when the Predator is damaged in combat, Grimm joins a team of Albion agents on a vital mission in exchange for fully restoring his ship. 
Link: https://iddc.overdrive.com/iddc-putnam/content/media/2160036?cid=31327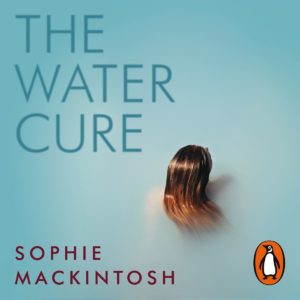 Title: The Water Cure
Author: Sophie Mackintosh
Summary: King has tenderly staked out a territory for his wife and three daughters, Grace, Lia, and Sky. Here on his island, women are protected from the chaos and violence of men on the mainland. The cult-like rituals and therapies they endure fortify them from the spreading toxicity of a degrading world.
But when the King disappears and two men and a boy wash ashore, the sisters' safe world begins to unravel. Over the span of one blistering hot week, a psychological cat-and-mouse game plays out. Sexual tensions and sibling rivalries flare as the sisters are forced to confront the amorphous threat the strangers represent.
A haunting, riveting debut, The Water Cure is a fiercely poetic feminist revenge fantasy that's a startling reflection of our time. 
Link: https://iddc.overdrive.com/iddc-putnam/content/media/3949010?cid=31327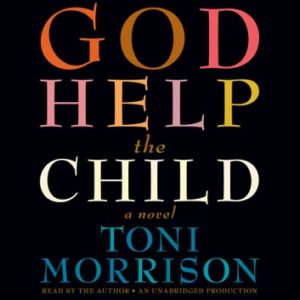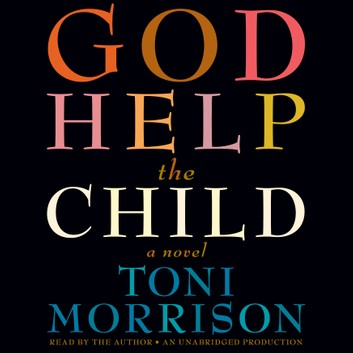 Title: God Help the Child: a novel
Author: Toni Morrison
Summary: Spare and unsparing, God Help the Child—the first novel by Toni Morrison to be set in our current moment—weaves a tale about the way the sufferings of childhood can shape, and misshape, the life of the adult.
At the center: a young woman who calls herself Bride, whose stunning blue-black skin is only one element of her beauty, her boldness and confidence, her success in life, but which caused her light-skinned mother to deny her even the simplest forms of love. There is Booker, the man Bride loves, and loses to anger. Rain, the mysterious white child with whom she crosses paths. And finally, Bride's mother herself, Sweetness, who takes a lifetime to come to understand that "what you do to children matters. And they might never forget."
A fierce and provocative novel that adds a new dimension to the matchless oeuvre of Toni Morrison.
Link: https://iddc.overdrive.com/iddc-putnam/content/media/2032156?cid=31327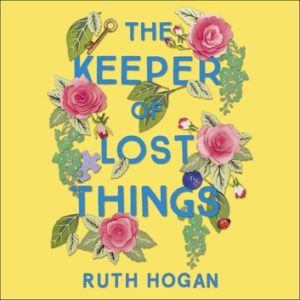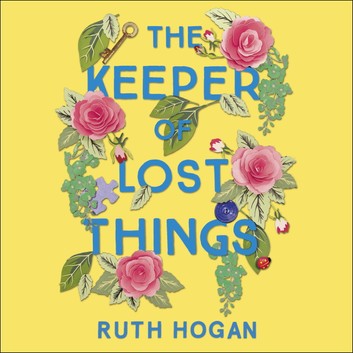 Title: The Keeper of Lost Things
Author: Ruth Hogan
Summary: Anthony Peardew is the keeper of lost things. Forty years ago, he carelessly lost a keepsake from his beloved fiancée, Therese. That very same day, she died unexpectedly. Brokenhearted, Anthony sought consolation in rescuing lost objects—the things others have dropped, misplaced, or accidently left behind—and writing stories about them. Now, in the twilight of his life, Anthony worries that he has not fully discharged his duty to reconcile all the lost things with their owners. As the end nears, he bequeaths his secret life's mission to his unsuspecting assistant, Laura, leaving her his house and and all its lost treasures, including an irritable ghost.
Link: https://iddc.overdrive.com/iddc-putnam/content/media/2813083?cid=31327
…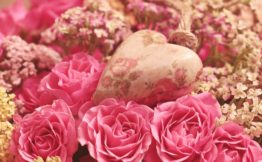 Top 5 Christian Romances You Can Read On Overdrive
Stuck at home and wondering what to read next? Here are our picks for the top 5 christian romances. Each of these feature wholesome content with a dash of love.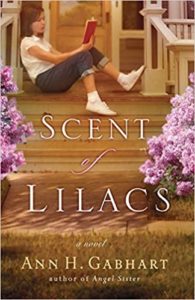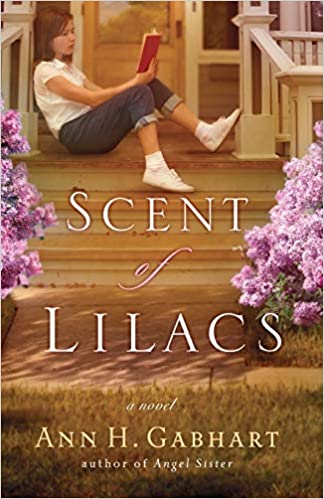 Title: The Scent of Lilacs (Book 1 of Series)
Author: Ann H. Gabhart
Summary: Life-changing events rarely happen here, and when they do, they are few and far between. But for Jocie Brooke and her family, they happen all at once. Jocie has questions that need answers. As she digs into her family's past, she finds a whirlwind of discoveries, and everything begins to change. In the end, will Jocie find the answers everyone so desperately needs, or will her questions lead to truths that were better left uncovered?
Link: https://iddc.overdrive.com/iddc-putnam/content/media/911938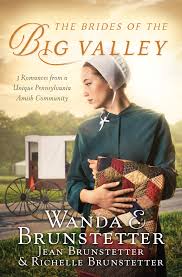 Title: The Brides of the Big Valley
Author: Wanda E. Brunstetter
Summary: In an area of Pennsylvania called The Big Valley, a uniquely blended Amish community thrives in which 3 distinct groups of Amish identify themselves by the colors of their buggy's top—white, black, or yellow. Join New York Times Bestselling Author Wanda E. Brunstetter, her daughter-in-law, and granddaughter in experiencing the stories of three young women who search for faith and love within this special place. Deanna is a widow who sees her second chance of love slipping away. Rose Mary is at a point in life where she must choose the path of her faith and the right man to walk with her on it. Leila is burdened with family responsibilities and wonders when she will ever start a family of her own.
Link: https://iddc.overdrive.com/iddc-putnam/content/media/4678731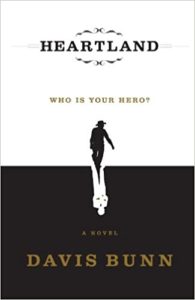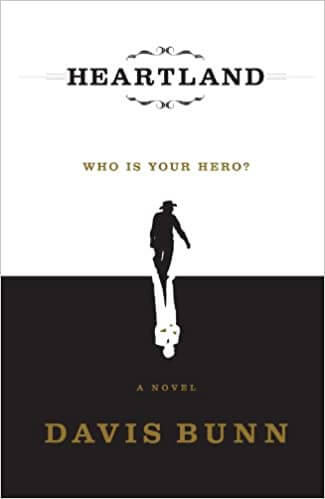 Title: Heartland
Author: Davis Bunn
Summary: As a Hollywood studio prepares to fire the unruly star of a wholesome TV show, a move that would end the series, churches across the country are praying for a miracle. They get one in the form of JayJay, a TV character from the series who comes to life, in this Christian novel about Hollywood amorality. When the nations heartland falls in love with JayJay, Hollywood finds itself on a collision course of conflicting values. Tim Lundeen makes the melodramatic aspects of Bunns plot work to his advantage, giving the cardboard character of the studio head a voice that oozes villainy while the hero has a voice straight out of a classic TV Western. Lundeen also makes the tension in two sequences that involve fire realistic. 
Link: https://iddc.overdrive.com/iddc-putnam/content/media/257912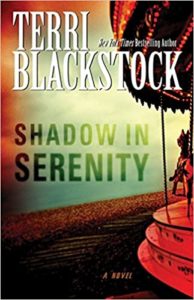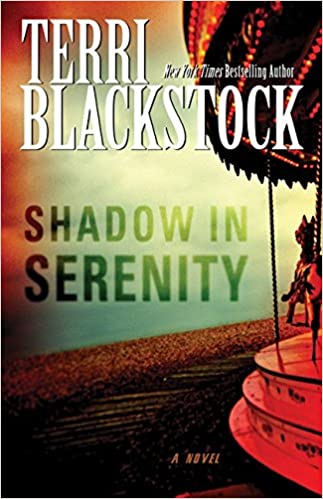 Title: Shadow in Serenity
Author: Terri Blackstock
Summary: Carny Sullivan grew up in the zany world of a traveling carnival. Quaint and peaceful Serenity, Texas, has given her a home, a life, and a child. Logan Brisco is the smoothest, slickest, handsomest man Serenity, Texas has ever seen. But Carny Sullivan knows a con artist when she sees one—and she's seen plenty, starting with her father. As far as Carny Sullivan can tell, she's the only one in town who has his number. Because from his Italian shoes to his movie-actor smile, Logan has the rest of the town snowed. Carny is determined to reveal Brisco's selfish intentions before his promise to the townspeople for a cut in a giant amusement park sucks Serenity dry. Yet, as much as she hates his winning ways, there is a man behind that suave smile, a man who may win her heart against her will. Shadow in Serenity is a modern-day Music Man, penned by a Christy Award-winning, New York Times bestselling author. 
Link: https://iddc.overdrive.com/iddc-putnam/content/media/541932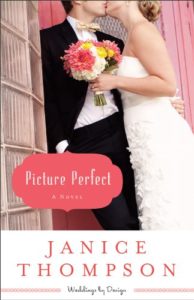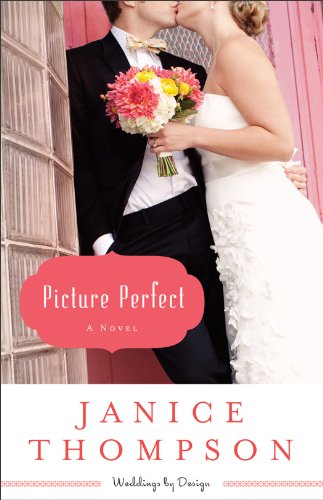 Title: Picture Perfect
Author: Janice Thompson
Summary: Will the competition between two rival photographers mean disaster for the biggest wedding of the year? Or could it spark an unexpected love? 
Link: https://iddc.overdrive.com/iddc-putnam/content/media/1211993
…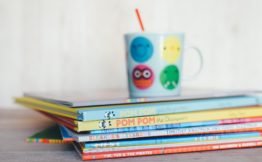 Children's Books: What To Read While The Library Is Closed
The library may be closed, but there is plenty to read and listen to digitally. Our Children's staff has gathered some of their favorite, too-good-to-miss digital books.
A collection of animated, talking picture books, suited for elementary school children, TumbleBooks take existing picture books and add sound, engaging animation, music, and narration to create stories that come to life for children.
Duck! Rabbit! by Amy Krouse Rosenthal
From the award-winning author of Little Pea, Little Hoot, and Little Oink comes a clever take on the age-old optical illusion: is it a duck or a rabbit?
Goodnight, Goodnight, Construction Site by Sherri Duskey Rinker
As the sun sets behind the big construction site, all the hardworking trucks get ready to say goodnight.
Mercy Watson To the Rescue by Kate Dicamillo.
To Mr. and Mrs. Watson, Mercy is not just a pig–she's a porcine wonder. And to the portly and good-natured Mercy, the Watsons are an excellent source of buttered toast, not to mention that buttery-toasty feeling she gets when she snuggles into bed with them. This is not, however, so good for the Watsons' bed. BOOM! CRACK! As the bed and its occupants slowly sink through the floor, Mercy escapes in a flash "to alert the fire department," her owners assure themselves. But could Mercy possibly have another emergency in mind–like a sudden craving for their neighbors' sugar cookies?
If you haven't already, download Libby through your device's App Store to access the library's digital collection. Libby is super easy to use; it's designed to get you reading as quickly and seamlessly as possible.
Start Now!: You Can Make a Difference by Chelsea Clinton. Audiobook
For the youngest activists among us, a book geared just for them: full of facts, stories and tips on how to change the world read by the author, Chelsea Clinton. How can I eat healthy? What can I do to save endangered animals? Why do I need to cover my mouth when I cough? With information on problems both large and small, Chelsea breaks down the concepts of health, hunger, climate change, endangered species, and bullying, so that listeners can understand the world around them, and how they can make a difference in their own lives, as well as in their communities and the world at large. 
Blended by Sharon M. Draper. E-book
Eleven-year-old Isabella's blended family is more divided than ever in this thoughtful story about divorce and racial identity from the award-winning and New York Times bestselling author of Out of My Mind, Sharon M. Draper.
Where the Mountain Meets the Moon by Grace Lin. Audiobook
Minli spends her days working hard in the fields and her nights listening to her father spin fantastic tales about the Jade Dragon and the Old Man of the Moon. Minli's mother, tired of their poor life, chides him for filling her head with nonsense. But Minli believes these enchanting stories and embarks on an extraordinary journey to find the Old Man of the Moon and ask him how her family can change their fortune. Narrated by Janet Song.
Mrs. Smith's Spy School for Girls by Beth McMullen. Audiobook
A girl discovers her boarding school is actually an elite spy-training program, and she must learn the skills of the trade in order to find her mother in this action-packed middle grade debut! Narrated by Kelsey Navarro.
Look Both Ways by Jason Reynolds. E-book
Jason Reynolds conjures ten tales (one per block) about what happens after the dismissal bell rings, and brilliantly weaves them into one wickedly funny, piercingly poignant look at the detours we face on the walk home, and in life.
You need a library card to access TumbleBooks and OverDrive. If you're having troubles accessing either with your card, contact [email protected].
If you do not have a library card (and even if you do!), check out some of our favorite books read by celebrities through Storyline Online. The books also include activity guides you can do at home together.
Snappsy The Alligator (Did Not Ask to Be in This Book) by Julie Falatko, read by David Harbour, of Stranger Things
The Hula-Hoopin Queen by Thelma Godin, read by Oprah Winfrey
Guji Guji by Chih-Yuan Chen, read by Robert Guillaume
…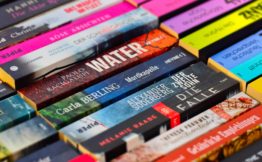 Thrilling Titles From Overdrive And Libby
Cozy up with these thrilling reads that will keep your head spinning from beginning to end! Mystery, intrigue, and more lay ahead in these exciting novels available through Overdrive and Libby. These titles are FREE with your library card. For help using Overdrive or Libby visit pcpl21.org/services/digital.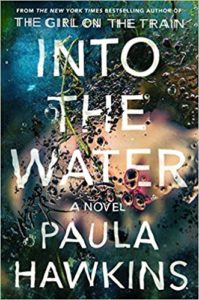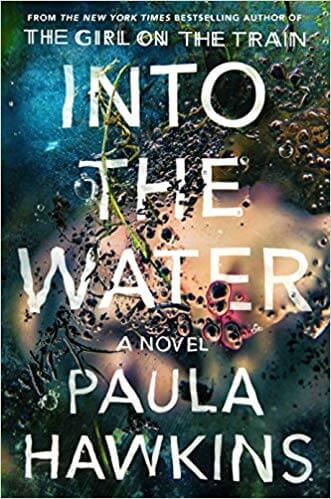 Into the Water
Author: Paula Hawkins
Summary: A single mother turns up dead at the bottom of the river that runs through town. Earlier in the summer, a vulnerable teenage girl met the same fate. They are not the first women lost to these dark waters, but their deaths disturb the river and its history, dredging up secrets long submerged. Left behind is a lonely fifteen-year-old girl. Parentless and friendless, she now finds herself in the care of her mother's sister, a fearful stranger who has been dragged back to the place she deliberately ran from—a place to which she vowed she'd never return.
Link: https://iddc.overdrive.com/iddc-putnam/content/media/3051224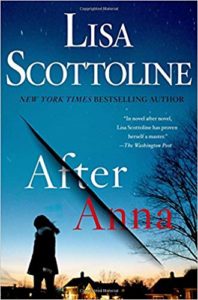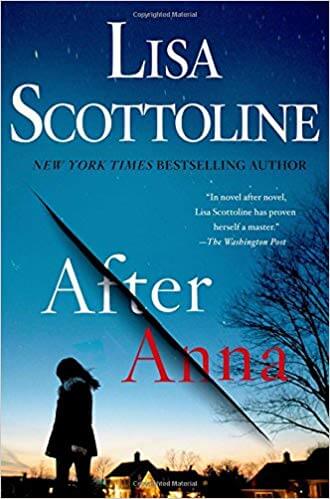 After Anna
Author: Lisa Scottoline
Summary: Dr. Noah Alderman, a widower, and single father, has remarried a wonderful woman, Maggie Ippolitti, and for the first time in a long time, he and his young son are happy. Despite her longing for the daughter she hasn't seen since she was a baby, Maggie is happy too, and she's even more overjoyed when she unexpectedly gets another chance to be a mother to the child she thought she'd lost forever, her only daughter Anna.
Maggie and Noah know that having Anna around will change their lives, but they would never have guessed that everything would go wrong, and so quickly. Anna turns out to be a gorgeous seventeen-year-old who balks at living under their rules, though Maggie, ecstatic to have her daughter back, ignores the red flags that hint at the trouble brewing in a once-perfect marriage and home.
Events take a heartbreaking turn when Anna is murdered and Noah is accused and tried for the heinous crime. Maggie must face not only the devastation of losing her daughter but the realization that Anna's murder may have been at the hands of a husband she loves. In the wake of this tragedy, new information drives Maggie to search for the truth, leading her to discover something darker than she could have ever imagined.
Riveting and disquieting, After Anna is a groundbreaking domestic thriller, as well as a novel of emotional justice and legal intrigue. And New York Times bestselling author Lisa Scottoline will keep readers on their toes until the final shocking page
Link: https://iddc.overdrive.com/iddc-putnam/content/media/3337771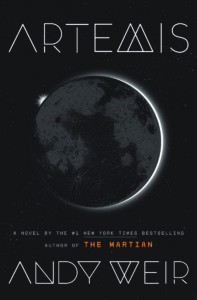 Artemis
Author: Andy Weir
Summary: Jasmine Bashara never signed up to be a hero. She just wanted to get rich.
Not crazy, eccentric-billionaire rich, like many of the visitors to her hometown of Artemis, humanity's first and only lunar colony. Just rich enough to move out of her coffin-sized apartment and eat something better than flavored algae. Rich enough to pay off a debt she's owed for a long time.
So when a chance at a huge score finally comes her way, Jazz can't say no. Sure, it requires her to graduate from small-time smuggler to full-on criminal mastermind. And it calls for a particular combination of cunning, technical skills, and large explosions—not to mention sheer brazen swagger. But Jazz has never run into a challenge her intellect can't handle, and she figures she's got the 'swagger' part down.
The trouble is, engineering the perfect crime is just the start of Jazz's problems. Because her little heist is about to land her in the middle of a conspiracy for control of Artemis itself.
Trapped between competing forces, pursued by a killer and the law alike, even Jazz has to admit she's in way over her head. She'll have to hatch a truly spectacular scheme to have a chance at staying alive and saving her city.
Jazz is no hero, but she is a very good criminal. 
Link: https://iddc.overdrive.com/iddc-putnam/content/media/3280473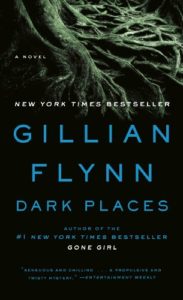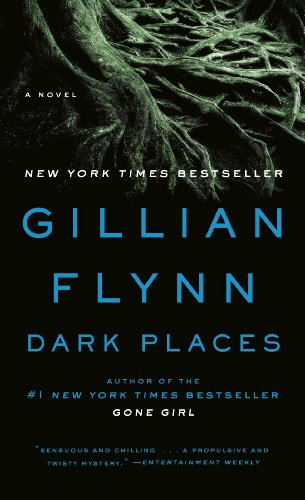 Dark Places
Author: Gillian Flynn
Summary: Libby Day was seven when her mother and two sisters were murdered in "The Satan Sacrifice of Kinnakee, Kansas." She survived—and famously testified that her fifteen-year-old brother, Ben, was the killer. Twenty-five years later, the Kill Club—a secret society obsessed with notorious crimes—locates Libby and pumps her for details. They hope to discover proof that may free Ben.
Libby hopes to turn a profit off her tragic history: She'll reconnect with the players from that night and report her findings to the club—for a fee. As Libby's search takes her from shabby Missouri strip clubs to abandoned Oklahoma tourist towns, the unimaginable truth emerges, and Libby finds herself right back where she started—on the run from a killer.
Link: https://iddc.overdrive.com/iddc-putnam/content/media/199153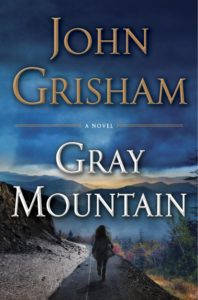 Gray Mountain
Author: John Grisham
Summary: The year is 2008 and Samantha Kofer's career at a huge Wall Street law firm is on the fast track–until the recession hits and she is downsized, furloughed, and escorted out of the building. Samantha, though, is offered an opportunity to work at a legal aid clinic for one year without pay, all for a slim chance of getting rehired.
In a matter of days, Samantha moves from Manhattan to Brady, Virginia, population 2,200, in the heart of Appalachia, a part of the world she has only read about. Samantha's new job takes her into the murky and dangerous world of coal mining, where laws are often broken, communities are divided, and the land itself is under attack. But some of the locals aren't so thrilled to have a big-city lawyer in town, and within weeks Samantha is engulfed in litigation that turns deadly. Because like most small towns, Brady harbors big secrets that some will kill to conceal.
Link: https://iddc.overdrive.com/iddc-putnam/content/media/1811085
…