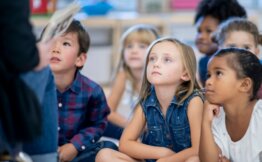 Hear theme-based stories, move around and sing action songs. For ages birth-5 years old.
For more information contact a librarian by phone (765-653-2755 ext. 7173) or by email ([email protected]).…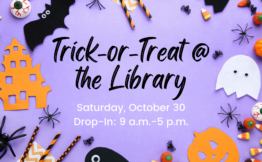 Trick-or-Treat at the library! Join us for our annual Halloween event at the library. We will have books for children and teens, as well as some tasty treats for everyone!
Drop by anytime on Saturday, October 30 for your book and treat.
…