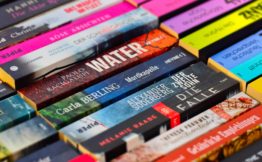 Thrilling Titles From Overdrive And Libby
Cozy up with these thrilling reads that will keep your head spinning from beginning to end! Mystery, intrigue, and more lay ahead in these exciting novels available through Overdrive and Libby. These titles are FREE with your library card. For help using Overdrive or Libby visit pcpl21.org/services/digital.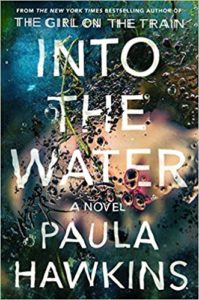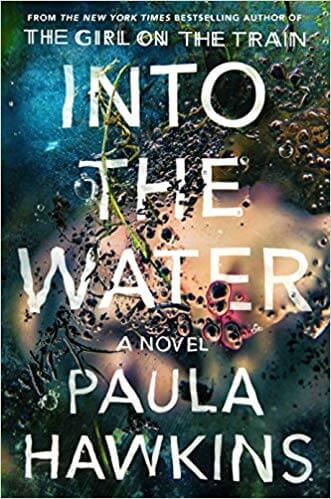 Into the Water
Author: Paula Hawkins
Summary: A single mother turns up dead at the bottom of the river that runs through town. Earlier in the summer, a vulnerable teenage girl met the same fate. They are not the first women lost to these dark waters, but their deaths disturb the river and its history, dredging up secrets long submerged. Left behind is a lonely fifteen-year-old girl. Parentless and friendless, she now finds herself in the care of her mother's sister, a fearful stranger who has been dragged back to the place she deliberately ran from—a place to which she vowed she'd never return.
Link: https://iddc.overdrive.com/iddc-putnam/content/media/3051224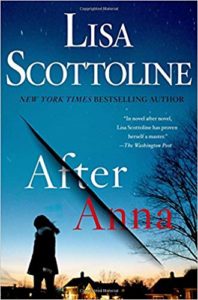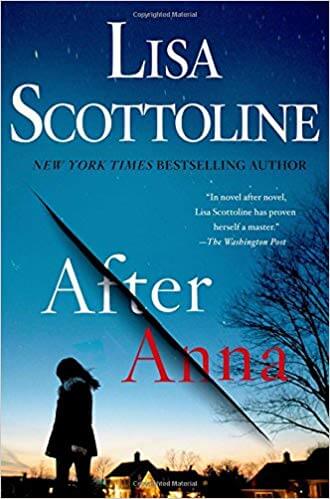 After Anna
Author: Lisa Scottoline
Summary: Dr. Noah Alderman, a widower, and single father, has remarried a wonderful woman, Maggie Ippolitti, and for the first time in a long time, he and his young son are happy. Despite her longing for the daughter she hasn't seen since she was a baby, Maggie is happy too, and she's even more overjoyed when she unexpectedly gets another chance to be a mother to the child she thought she'd lost forever, her only daughter Anna.
Maggie and Noah know that having Anna around will change their lives, but they would never have guessed that everything would go wrong, and so quickly. Anna turns out to be a gorgeous seventeen-year-old who balks at living under their rules, though Maggie, ecstatic to have her daughter back, ignores the red flags that hint at the trouble brewing in a once-perfect marriage and home.
Events take a heartbreaking turn when Anna is murdered and Noah is accused and tried for the heinous crime. Maggie must face not only the devastation of losing her daughter but the realization that Anna's murder may have been at the hands of a husband she loves. In the wake of this tragedy, new information drives Maggie to search for the truth, leading her to discover something darker than she could have ever imagined.
Riveting and disquieting, After Anna is a groundbreaking domestic thriller, as well as a novel of emotional justice and legal intrigue. And New York Times bestselling author Lisa Scottoline will keep readers on their toes until the final shocking page
Link: https://iddc.overdrive.com/iddc-putnam/content/media/3337771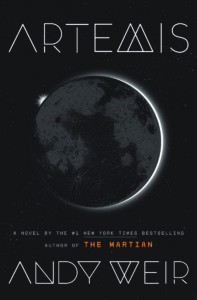 Artemis
Author: Andy Weir
Summary: Jasmine Bashara never signed up to be a hero. She just wanted to get rich.
Not crazy, eccentric-billionaire rich, like many of the visitors to her hometown of Artemis, humanity's first and only lunar colony. Just rich enough to move out of her coffin-sized apartment and eat something better than flavored algae. Rich enough to pay off a debt she's owed for a long time.
So when a chance at a huge score finally comes her way, Jazz can't say no. Sure, it requires her to graduate from small-time smuggler to full-on criminal mastermind. And it calls for a particular combination of cunning, technical skills, and large explosions—not to mention sheer brazen swagger. But Jazz has never run into a challenge her intellect can't handle, and she figures she's got the 'swagger' part down.
The trouble is, engineering the perfect crime is just the start of Jazz's problems. Because her little heist is about to land her in the middle of a conspiracy for control of Artemis itself.
Trapped between competing forces, pursued by a killer and the law alike, even Jazz has to admit she's in way over her head. She'll have to hatch a truly spectacular scheme to have a chance at staying alive and saving her city.
Jazz is no hero, but she is a very good criminal. 
Link: https://iddc.overdrive.com/iddc-putnam/content/media/3280473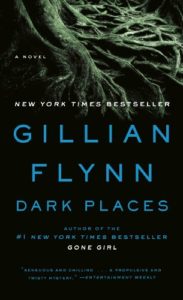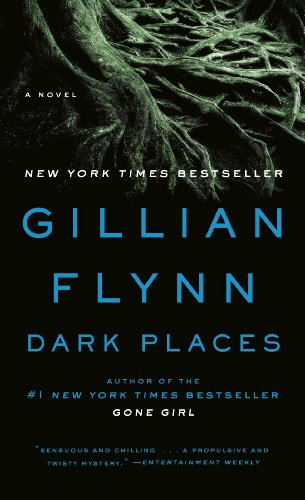 Dark Places
Author: Gillian Flynn
Summary: Libby Day was seven when her mother and two sisters were murdered in "The Satan Sacrifice of Kinnakee, Kansas." She survived—and famously testified that her fifteen-year-old brother, Ben, was the killer. Twenty-five years later, the Kill Club—a secret society obsessed with notorious crimes—locates Libby and pumps her for details. They hope to discover proof that may free Ben.
Libby hopes to turn a profit off her tragic history: She'll reconnect with the players from that night and report her findings to the club—for a fee. As Libby's search takes her from shabby Missouri strip clubs to abandoned Oklahoma tourist towns, the unimaginable truth emerges, and Libby finds herself right back where she started—on the run from a killer.
Link: https://iddc.overdrive.com/iddc-putnam/content/media/199153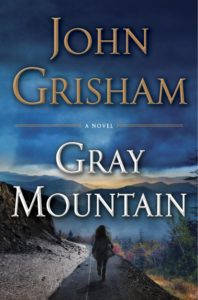 Gray Mountain
Author: John Grisham
Summary: The year is 2008 and Samantha Kofer's career at a huge Wall Street law firm is on the fast track–until the recession hits and she is downsized, furloughed, and escorted out of the building. Samantha, though, is offered an opportunity to work at a legal aid clinic for one year without pay, all for a slim chance of getting rehired.
In a matter of days, Samantha moves from Manhattan to Brady, Virginia, population 2,200, in the heart of Appalachia, a part of the world she has only read about. Samantha's new job takes her into the murky and dangerous world of coal mining, where laws are often broken, communities are divided, and the land itself is under attack. But some of the locals aren't so thrilled to have a big-city lawyer in town, and within weeks Samantha is engulfed in litigation that turns deadly. Because like most small towns, Brady harbors big secrets that some will kill to conceal.
Link: https://iddc.overdrive.com/iddc-putnam/content/media/1811085
…