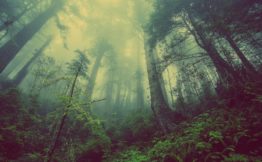 Make Your Escape With These Fantasy Audiobooks
Do you need a vacation, but are stuck in a house? Craving adventure and valor, but you can't leave your couch? These eAudiobooks through Overdrive are just for you!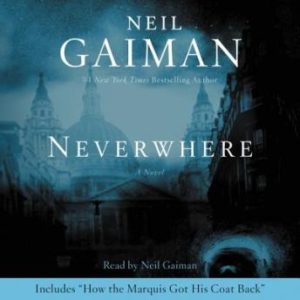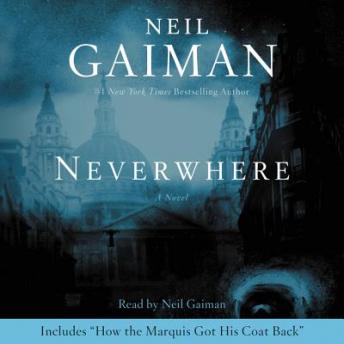 Title: Neverwhere
Author: Neil Gaiman
Summary: Richard Mayhew is a young man with a good heart and an ordinary life, which is changed forever when he stops to help a girl he finds bleeding on a London sidewalk. His small act of kindness propels him into a world he never dreamed existed. There are people who fall through the cracks, and Richard has become one of them. And he must learn to survive in this city of shadows and darkness, monsters and saints, murderers and angels, if he is ever to return to the London that he knew.
Link: https://iddc.overdrive.com/iddc-putnam/content/media/144579?cid=31327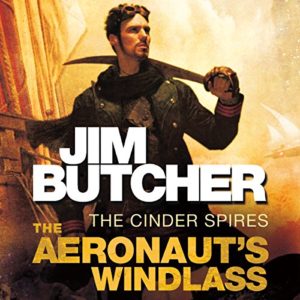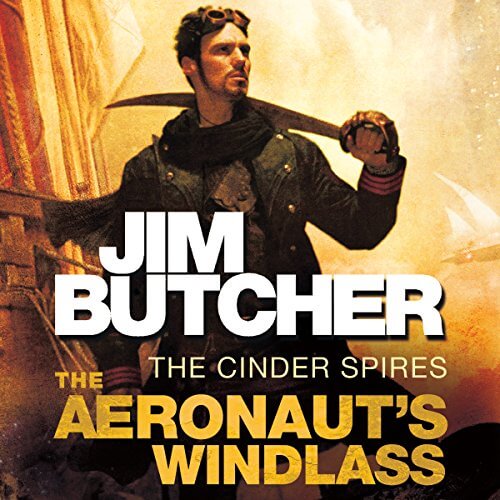 TItle: The Aeronauts Windlass
Author: Jim Butcher
Summary: Since time immemorial, the Spires have sheltered humanity. Within their halls, the ruling aristocratic houses develop scientific marvels, foster trade alliances, and maintain fleets of airships to keep the peace.
Captain Grimm commands the merchant ship Predator. Loyal to Spire Albion, he has taken their side in the cold war with Spire Aurora, disrupting the enemy's shipping lines by attacking their cargo vessels. But when the Predator is damaged in combat, Grimm joins a team of Albion agents on a vital mission in exchange for fully restoring his ship. 
Link: https://iddc.overdrive.com/iddc-putnam/content/media/2160036?cid=31327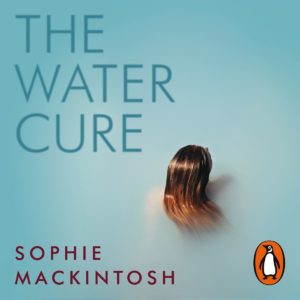 Title: The Water Cure
Author: Sophie Mackintosh
Summary: King has tenderly staked out a territory for his wife and three daughters, Grace, Lia, and Sky. Here on his island, women are protected from the chaos and violence of men on the mainland. The cult-like rituals and therapies they endure fortify them from the spreading toxicity of a degrading world.
But when the King disappears and two men and a boy wash ashore, the sisters' safe world begins to unravel. Over the span of one blistering hot week, a psychological cat-and-mouse game plays out. Sexual tensions and sibling rivalries flare as the sisters are forced to confront the amorphous threat the strangers represent.
A haunting, riveting debut, The Water Cure is a fiercely poetic feminist revenge fantasy that's a startling reflection of our time. 
Link: https://iddc.overdrive.com/iddc-putnam/content/media/3949010?cid=31327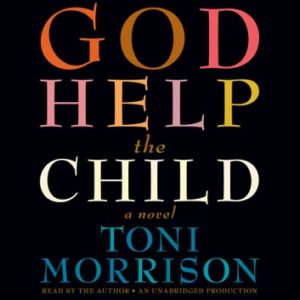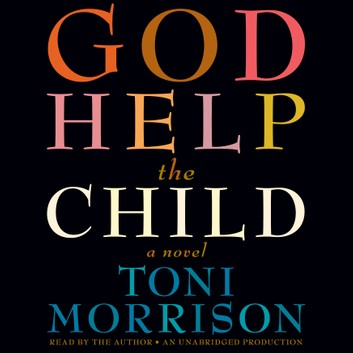 Title: God Help the Child: a novel
Author: Toni Morrison
Summary: Spare and unsparing, God Help the Child—the first novel by Toni Morrison to be set in our current moment—weaves a tale about the way the sufferings of childhood can shape, and misshape, the life of the adult.
At the center: a young woman who calls herself Bride, whose stunning blue-black skin is only one element of her beauty, her boldness and confidence, her success in life, but which caused her light-skinned mother to deny her even the simplest forms of love. There is Booker, the man Bride loves, and loses to anger. Rain, the mysterious white child with whom she crosses paths. And finally, Bride's mother herself, Sweetness, who takes a lifetime to come to understand that "what you do to children matters. And they might never forget."
A fierce and provocative novel that adds a new dimension to the matchless oeuvre of Toni Morrison.
Link: https://iddc.overdrive.com/iddc-putnam/content/media/2032156?cid=31327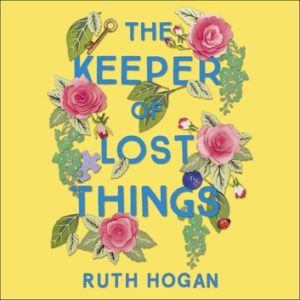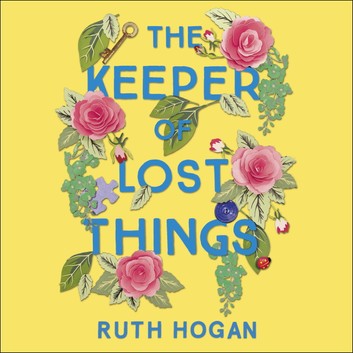 Title: The Keeper of Lost Things
Author: Ruth Hogan
Summary: Anthony Peardew is the keeper of lost things. Forty years ago, he carelessly lost a keepsake from his beloved fiancée, Therese. That very same day, she died unexpectedly. Brokenhearted, Anthony sought consolation in rescuing lost objects—the things others have dropped, misplaced, or accidently left behind—and writing stories about them. Now, in the twilight of his life, Anthony worries that he has not fully discharged his duty to reconcile all the lost things with their owners. As the end nears, he bequeaths his secret life's mission to his unsuspecting assistant, Laura, leaving her his house and and all its lost treasures, including an irritable ghost.
Link: https://iddc.overdrive.com/iddc-putnam/content/media/2813083?cid=31327
…