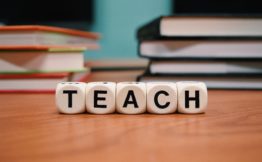 Activities & Resources For Parents/Teachers
There are all kinds of activities you can do at home while we are practicing social distancing. Here are some ideas to keep you entertained and engaged during the weeks ahead.
Art
ArtBar – activity guide for kids in quarantine
Lunch Doodles with Mo – Mo Willems is inviting kids to draw, doodle and explore with him every day for the next few weeks. New episodes are posted each weekday at 1 p.m.
Draw Every Day with JJK – Jarrett J. Krosoczka, author and illustrator, will be doing daily doodles for the next few weeks every day at 2 p.m. 
Books
Laurie Halse Anderson, author of Shout, is making herself available for a virtual Q&A. 
OverDrive/Libby – Check out books and audiobooks from the library while we're closed on your device at home. 
Stimola Literary Studio is hosting live streamed read alouds, craft activities, and drawing demonstrations between 9 a.m. and 4:45 p.m.
StorylineOnline – Books read by celebrities 
Tumblebooks – Collection of animated, talking picture books, suited for elementary school children. 
Chores
Age-Appropriate Chores for Children
Cooking
Montessori Kids in the Kitchen
Montessori Food Preparation and Cooking Inspiration
A List of Kitchen Tools for Children 1 to 4 Years
COVID-19
BrainPOP Video for Kids – This video educates kids and helps alleviate fears. This site also has lots of other resources including related reading, games, and lesson plans.
Comic for Kids from NPR – NPR education reporter, Cory Turner, asked experts what kids might want to know about the Coronavirus. You can print and fold the comic.
Germ Smart Kids: How to Wash Your Hands
Coronavirus (COVID-19) – Statistics and Research
Coronavirus (COVID-19): Symptoms, Prevention, and How to Discuss With Your Child
Indiana Department of Health – Novel Coronavirus (COVID-19) information
John Hopkins Coronavirus Covid-19 Interactive Map
What does "flatten the curve" mean? Check this article out for a great visual simulation.
Facebook
Emily Arrow – kidlit musician
Oliver Jeffers, children's author and illustrator, read aloud schedule
Science Mom! – regular lessons from Science Mom!
Cincinnati Zoo is offering Home Sarari Facebook Live sessions
Learning Activities
ABDO Free Distance learning resources available free through June 2020. Also 10 free titles
Amazon Future Engineer classes – free through August 31, 2020
Duolingo – Learn a new language
Education.com is offering free worksheets for preschool through 5th grade students.
Free Online Learning Resources for Schools Affected by Coronavirus/COVID-19
Kate Messner, children's book author, has collected a list of "learning at home" resources from authors and illustrators that include read-alouds, writing and drawing lessons, and research links.
Skype a Scientist – matches families to a scientist for a live video Q&A session.
Stuck at home? Enriching activities to do with all ages from the Indiana Young Readers Center
Typing Club is free and fun so kids can keep on top of typing skills
Miscellaneous Ideas
7 Things to Do if You Can't Leave the House
51 Creative Ways to be Active Indoors
PBS KIDS' new weekday newsletter with activities and tips
Resources for Families During the Coronavirus Pandemic
Virtual PLAYdates with Indy with Kids
Museum Virtual Tours
19 Immersive Museum Exhibits You Can Visit from your Couch
Children's Museum of Indianapolis – check out their Facebook page for free Facebook Live Events
Houston Zoo Live Animal Cameras
Take a Virtual Tour of these 12 Amazing Museums
Music and Entertainment
Podcasts
15 Awesome Podcasts for Kids that You'll Enjoy Too, Parents
Grace Lin started a new podcast Kids Ask Authors – a five to ten-minute podcast where children's authors would answer one question from a young reader. Kids can submit a book review, poem, short story or joke to the podcast. Lin will release three episodes a week. 
…