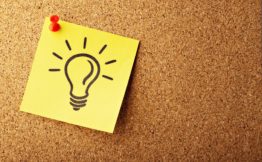 Announcement: Events Calendar Experiencing Issues
Wednesday, June 3, 2020  |  We are experiencing issues on our events calendar on the library's website. If you have been trying to access information about library programs on the website, we apologize and will have the calendar up and running again soon. Below you will find a list of upcoming library events, links to the events, and information. 
Upcoming Events
Storytime
Every Thursday, 12-1 p.m.
Click
here
for Google Meet link.
Yoga For Every Body
Every Thursday, 12-1 p.m.
Click
here
for Zoom link.
Trivia
Friday, June 5, All Day
…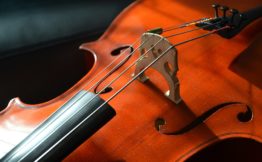 Virtual Programs From DePauw University, Greencastle City Councilpersons, IU Auditorium and Indiana Humanities
Missing live musical performances? We are too, so we've put together a list of virtual programming/performances by some of the best local performers, venues, and more. 
Check out these videos and programs from IU Auditorium, Greencastle City Council Member Veronica Pejril, DePauw University and more.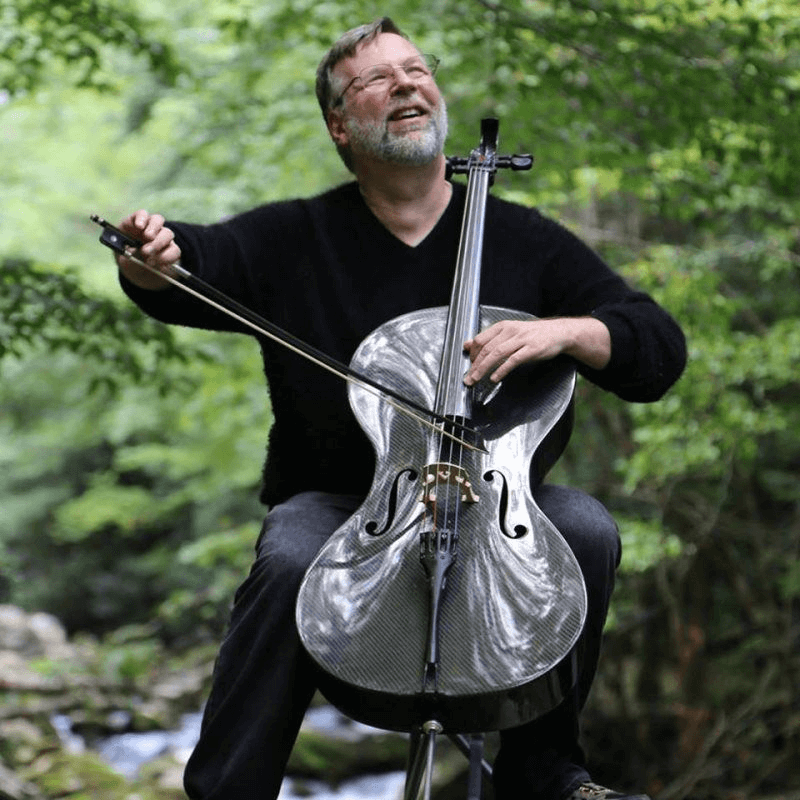 ERIC EDBERG
Eric Edberg:  Eric Edberg, cello and May Phang, piano DePauw Faculty Select recital 8-29-18 music by Fanny Mendelssohn Hensel, F. Chopin, Vivian Adelberg Rudow and F. Mendelssohn.
Link: https://www.facebook.com/eric.edberg/videos/10100447321760622/

8/8/18 Greencastle Summer Music Festival concert with Eric Edberg, cello and John Kamfonas, piano. Improvisations and music by Hovhaness and Barber:.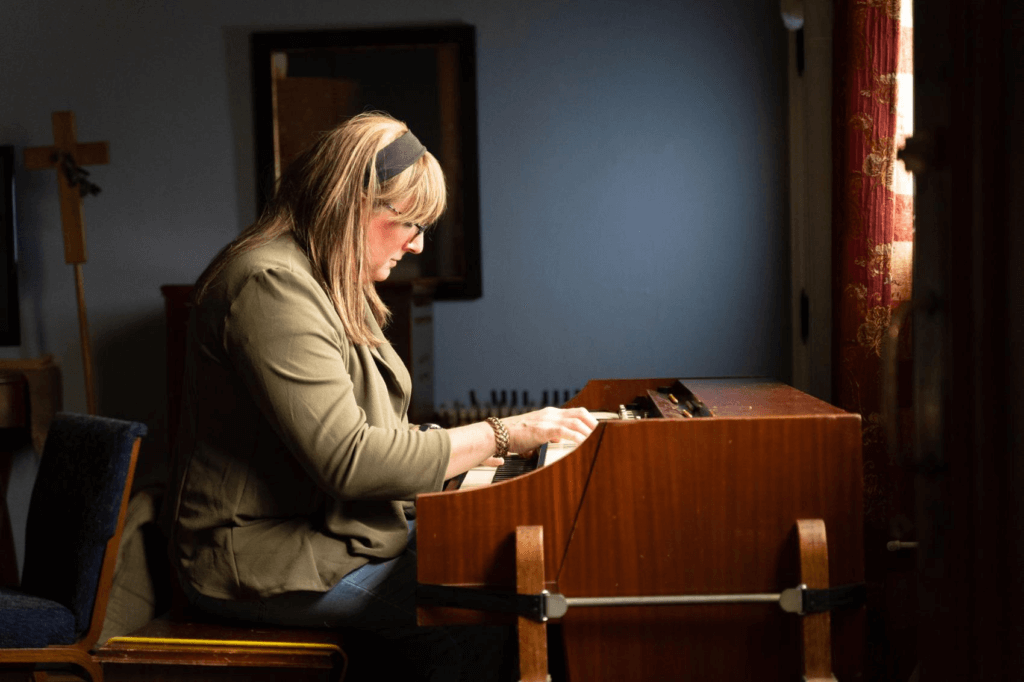 VERONICA PEJRIL
Veronica Pejril; piano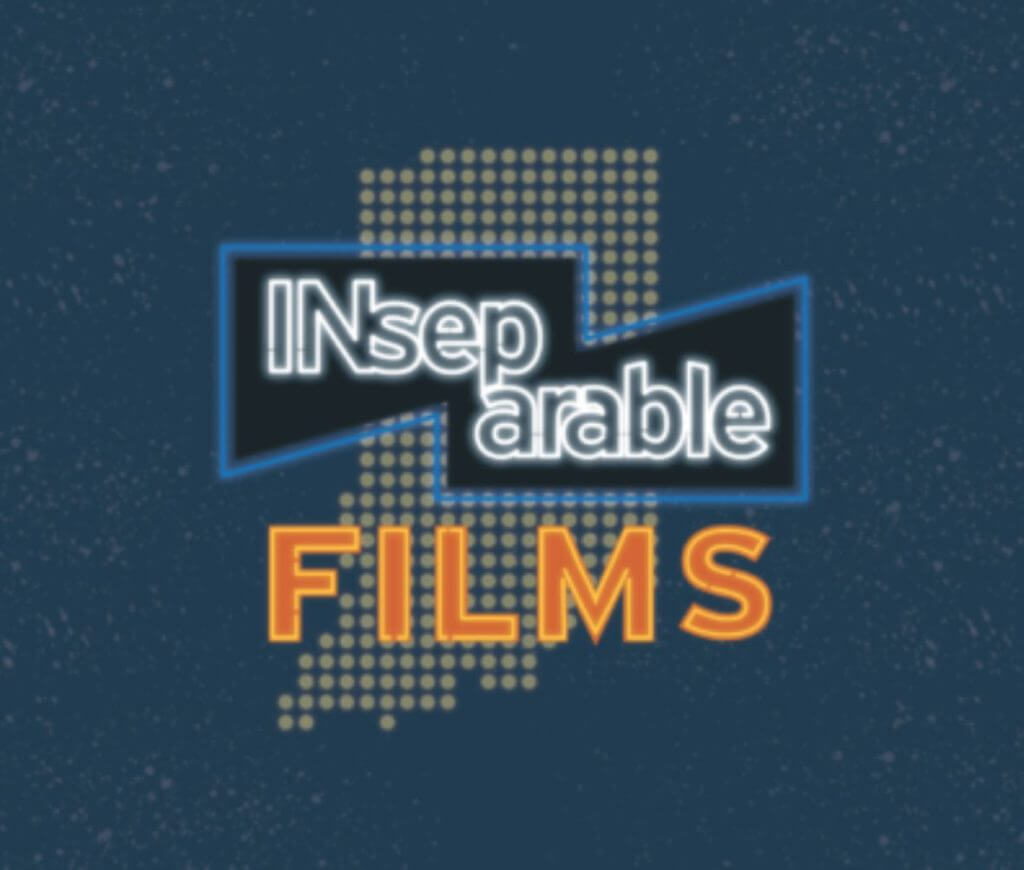 INDIANA HUMANITIES
Four short films exploring how Hoosiers experience and grapple with urban, suburban and rural divides will be part of a digital film festival beginning next week. The films, which were funded by Indiana Humanities, premiered in early 2020 at live events around the state and will now be available to stream online, for free.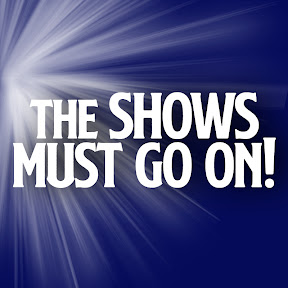 THE SHOWS MUST GO ON!
Welcome to The Shows Must Go On the channel bringing you showtunes, backstage access and full performances from some of the best loved musicals in history! Featuring melodic moments, show-stopping solos and high notes for the history books.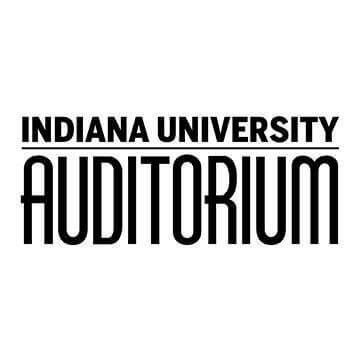 IU AUDITORIUM DIGITAL EVENTS
The IU Auditorium is hosting digital events every week on their Facebook page. Check back frequently for announcements and new events.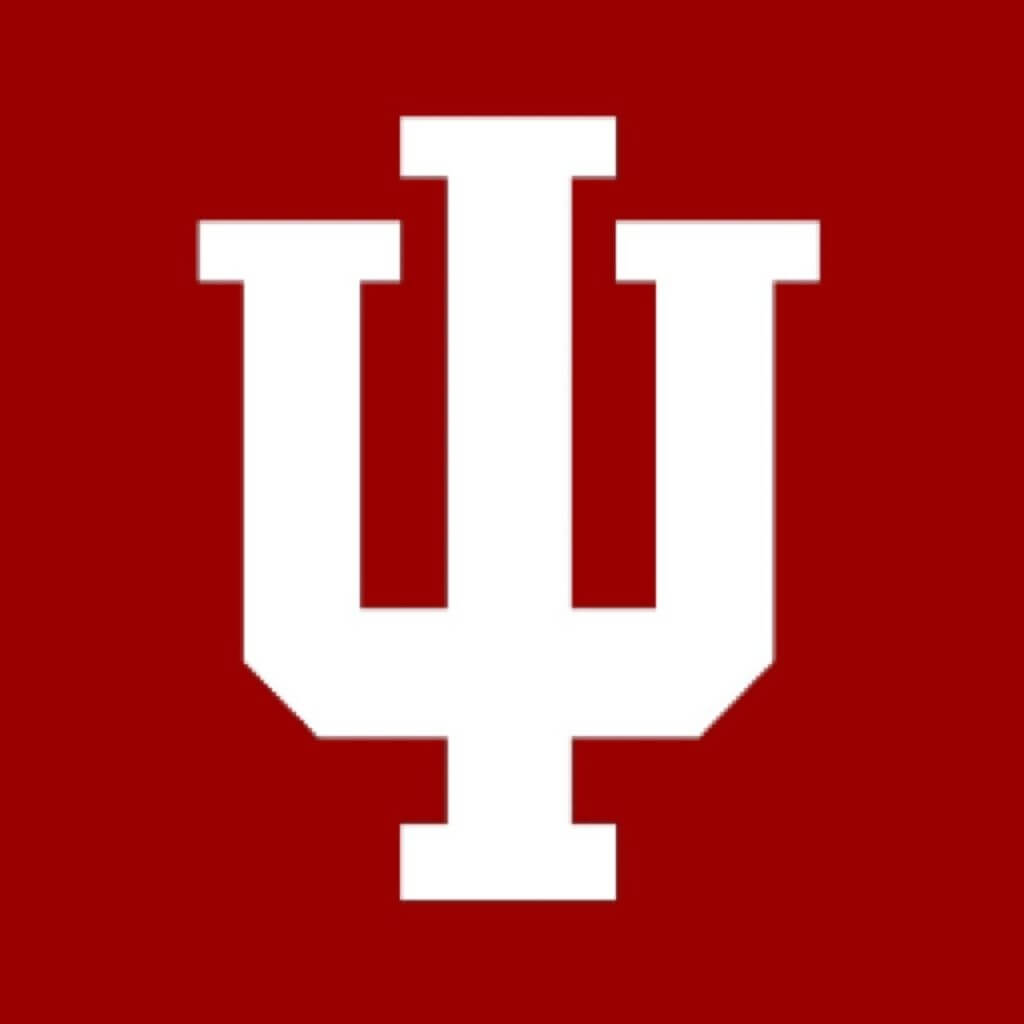 IU SIDNEY AND LOIS ESKENAZI MUSEUM OF ART
Browse IU's Sidney and Lois Eskenazi Museum of Art Collections online:
…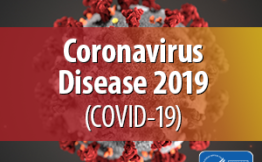 Library Coronavirus Updates
*NEW*
12/30/2020
Library Patrons,
As many of you have learned by now, Putnam County has now moved to level "Red" on the state's COVID dashboard. This is especially troubling considering that numbers are predicted to increase in the coming weeks due to a post holiday surge. In order to respond to this trend, we are going to make the following changes to our operations.
-All meeting rooms will be closed to outside groups, persons, or organizations.
-The number of public computers will be reduced to two with time limits strictly enforced. Use of these computers will be scheduled by appointment with walk-ins considered when times are available.
-We will be strictly limiting direct staff help to patrons in instances where six feet of social distance cannot be maintained.
As is the case each time we reduce our level of access or service, it is regrettable. I also expect the constant reevaluation to continue in the days and weeks ahead. I can only say that each of these changes is made with the goal of keeping our staff and our patrons as safe as possible while still providing service to our community.
Matt McClelland, Library Director
12/9/2020
Due to the persistent increase in COVID score in both Putnam County and those surrounding, we will be making changes to library operations. Effective today, all seating areas other than a reduced number of computer stations will be removed. This will hopefully encourage more of a "grab-and-go" model of service while still allowing public access to the bookshelves. We will closely monitor the COVID situation in the days and weeks to come when considering the need for other possible changes. As has been the case for the last several months, we will also continue to provide curbside pickup and access to eBooks via Libby and Overdrive. I encourage all of you to take advantage of those services if possible. It is not easy to increase restrictions. However our top priority has been and will remain creating the safest possible environment for our staff and patrons, especially those in more vulnerable populations.
Matt McClelland, Director
6/30/2020
Putnam County Community,
Hopefully this will be my last COVID related update for some time. Our library will soon (by 7/4/2020) be shifting to Phase 3 of our reopening plan. I think all us will be excited to talk less about phases and stages and more about the services that we offer the community in coming weeks. However, that optimism does not mean that we can afford to completely let our guard down. As we have seen in other states, the threat of COVID is only controlled by our response to it. Thus far Indiana has done an admirable job in flattening the curve of the pandemic, but in order to maintain that progress we must remain vigilant. While the library will soon more closely resemble what we are all used to, certain protocols will need to remain in place for the foreseeable future. Protocols that may impact the public are the following:
-We will still be strongly recommending that you join every staff member and wear a mask or face shield in the public areas. Staff members have also been instructed to maintain proper social distancing from our patrons. Study after study shows that these are the most effective things each of us can do to prevent the spread of COVID-19.
–Curbside and remote services will still be offered for those who prefer it. I encourage you to do so.
-We will still be quarantining items and requiring you to place returns in the book drops instead of giving them to staff. The quarantine period on most items will be 72 hours while magazines and newspapers will be 24 hours. This represents the best practices from the research we have seen.
-The Kiwanis meeting room will be limited to smaller groups. All other confined meeting spaces (i.e. Rotary room and study rooms) will remain closed or be used to quarantine items.
-Certain areas of the library may have capacity restrictions or limited access.
-Indoor programs will be limited in size.
-The library will close for a period of at least 72 hours in the event of a positive COVID-19 test. This would be to prevent further spread in both patrons and staff (many of whom are in at-risk categories). Until research proves otherwise, we will rely on the passage of time as the most reliable way to sanitize items and the building.  
While all of us would like to put the COVID outbreak behind us, we are not quite there yet. Until we are, I ask that each of you do your part and help us do our part in meeting these challenging times. Judging by the patience you have shown through all of this, I have no doubt you will.
Matt McClelland, Library Director  
______________________
5/4/2020
Putnam County Community,
 By now many of you have seen or are familiar with the
details of the Governor's plan to get Indiana back on track. While this does
not mean that things are going to be back to normal any time soon, it does mean
that myself, the library board, and our great staff are excited to increase the
services that the library can offer. At our last meeting, the board voted to
implement a phased plan of library services once changes to the stay at home
order were announced by the Governor.
Pending any change in circumstances on the ground, the
library staff will be permitted back in the building on Monday, May 11th.
During that week we will be making sure the staff has adequate PPE, technology
to work remotely if they can, processing returns and mail, and putting the
finishing touches on a plan to offer curbside and remote services.
My hope is that we can offer contact-free curbside pickup on
a limited number of books and DVDs, emergency computer use for essential
business, and remote/phone access to the other library departments by Monday,
May 18th.
…

A Look Into Women's History In Indiana
To kick-off Women's History month PCPL wants to shine a spotlight on some important, but rarely talked about, figures of Indiana's History. 
Polly Strong: In 1796, A woman was born into slavery. Shortly after Polly's birth, she was purchased by a Vincennes innkeeper Hyacinthe Lasselle in 1806. Indiana prohibited slavery and involuntary servitude in 1816. Polly took Hyacinthe to court to bid for her freedom in Knox County Circuit Court. The court ruled that Polly was to remain a slave. Polly did not give up and proceeded to take Hyacinthe to the Indiana Supreme Court in Corydon, where a freedom suit was filed. In 1818 the State vs. Lasselle case ruled in favor of Polly and declared that Hyacinthe had violated the law when he purchased Polly and her brother. Polly was now a free woman!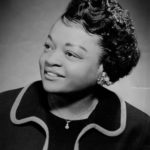 Vivian Carter: This prominent African-American woman was the first American record executive to sign the Beatles in 1963 to her record label Vee Jay Records. Before this Vivian Carter was a disc jockey for a Gary radio station and produced her own records. Vivian and her husband decided to create their own record label when they realized that Vivian's records were hard to find on vinyl. They borrowed $500 to build their own record label Vee Jay records. The record label had national success with their Doo-Wop, blues, and jazz musicians. Some of their records made it to the top 10 national rhythm and blues charts. 
Lovina McCarthy Streight: When Lovine Streight's husband was called to lead the 51st Indiana Volunteer Regiment in the Civil War, Lovine was not going to be left at home waiting for her love to return. Instead, Lovina would go with her husband and also brought their five-year-old son along. During the time of the war, Lovina diligently cared for the ill and nursed the sick. Lovina was captured three times by Confederate soldiers, twice she was released after trading her with prisoners. During her third attempted capture, she instead fought back after brandishing a pistol and escaping. She was given the name "the Mother of the 51st Regiment".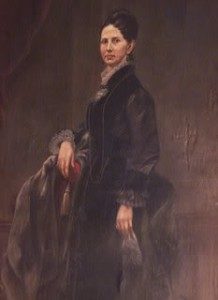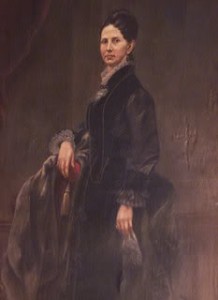 Sources
"Five Idol-Worthy Women of Hoosier History." Five idol-worthy women of Hoosier history. Indiana State Museum and Historic Sites, March 14, 2018. https://www.indianamuseum.org/connect/posts/five-idol-worthy-women-of-hoosier-history.
Bodenhamer, David J., and Robert G. Barrows, eds. The Encyclopedia of Indianapolis. Bloomington, Indiana: Indiana University Press, 1994.
Streight Family Collection. Visual Collection: P 0332
Rudavsky, Shari. "10 Bad-Ass Women in Indiana History." IndyStar. March 2, 2017. https://www.indystar.com/story/life/2014/03/04/bad-ass-women-in-indiana/6012755/.
There are no upcoming programs at this time.
…