A Look Into Women's History In Indiana
To kick-off Women's History month PCPL wants to shine a spotlight on some important, but rarely talked about, figures of Indiana's History. 
Polly Strong: In 1796, A woman was born into slavery. Shortly after Polly's birth, she was purchased by a Vincennes innkeeper Hyacinthe Lasselle in 1806. Indiana prohibited slavery and involuntary servitude in 1816. Polly took Hyacinthe to court to bid for her freedom in Knox County Circuit Court. The court ruled that Polly was to remain a slave. Polly did not give up and proceeded to take Hyacinthe to the Indiana Supreme Court in Corydon, where a freedom suit was filed. In 1818 the State vs. Lasselle case ruled in favor of Polly and declared that Hyacinthe had violated the law when he purchased Polly and her brother. Polly was now a free woman!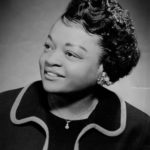 Vivian Carter: This prominent African-American woman was the first American record executive to sign the Beatles in 1963 to her record label Vee Jay Records. Before this Vivian Carter was a disc jockey for a Gary radio station and produced her own records. Vivian and her husband decided to create their own record label when they realized that Vivian's records were hard to find on vinyl. They borrowed $500 to build their own record label Vee Jay records. The record label had national success with their Doo-Wop, blues, and jazz musicians. Some of their records made it to the top 10 national rhythm and blues charts. 
Lovina McCarthy Streight: When Lovine Streight's husband was called to lead the 51st Indiana Volunteer Regiment in the Civil War, Lovine was not going to be left at home waiting for her love to return. Instead, Lovina would go with her husband and also brought their five-year-old son along. During the time of the war, Lovina diligently cared for the ill and nursed the sick. Lovina was captured three times by Confederate soldiers, twice she was released after trading her with prisoners. During her third attempted capture, she instead fought back after brandishing a pistol and escaping. She was given the name "the Mother of the 51st Regiment".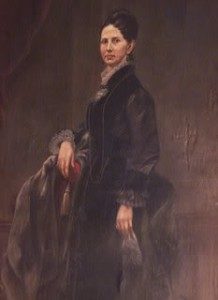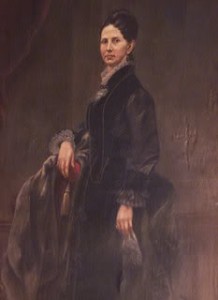 Sources
"Five Idol-Worthy Women of Hoosier History." Five idol-worthy women of Hoosier history. Indiana State Museum and Historic Sites, March 14, 2018. https://www.indianamuseum.org/connect/posts/five-idol-worthy-women-of-hoosier-history.
Bodenhamer, David J., and Robert G. Barrows, eds. The Encyclopedia of Indianapolis. Bloomington, Indiana: Indiana University Press, 1994.
Streight Family Collection. Visual Collection: P 0332
Rudavsky, Shari. "10 Bad-Ass Women in Indiana History." IndyStar. March 2, 2017. https://www.indystar.com/story/life/2014/03/04/bad-ass-women-in-indiana/6012755/.
There are no upcoming programs at this time.
…