Technology at PCPL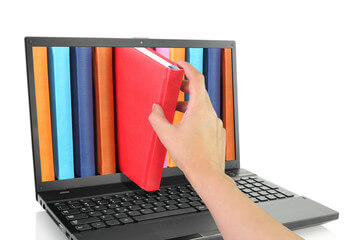 The Putnam County Public Library endeavors to be a community leader in helping to close the digital divide by being a central place for patrons to access tools and information while developing essential digital literacy skills.  We provide knowledgeable and trained staff who curate electronic resources, train and guide patrons in their use, and educate and stimulate the public as to the role of technology in their lives. We are committed to building and maintaining a robust technology program that includes equitable access to information and content creation tools as well as providing an engaging and supportive environment in which to explore and experiment with new technologies.
---
Community Help Desk: Updated Days and Hours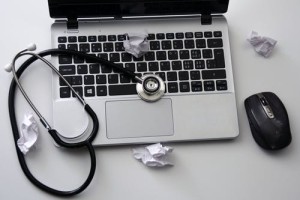 PCPL has a computer technician available to diagnose and help repair your computer  and electronics. Most computer problems can be repaired in 20 minutes.
If your computer problem is severe enough, or would take longer than 30 minutes to fix, we may recommend you take it to a professional.
One-On-One Assistance
Did you get a new cell phone or tablet that you just can't figure out? Our Tech Help Desk is a great place to get one-on-one help using specific software and electronic devices.
Our Tech Help Desk is first-come first-served and is free and open to the public. Patrons must accompany their computers or electronics at all times, please no drop offs.
You may bring in your laptops, desktop towers, tablets, cell phones, anything electronic. Please bring any power cables with you!
Community Help Desk hours: Starting April 1st, 2019
Monday, 4:00 to 7:30
Tuesday, 1:00 to 4:00
Wednesday, 1:00 to 7:30
Our Community Help Desk hours will occasionally change if our staff are out sick or on vacation. Community Help Desk hours are always kept current on our online event calendar.
---
Tech Tips Now Available for download
Tech Tips – May 2019
Tech Tips – June 2019
Tech Tips – July 2019
How to Remove Chrome Extensions
Tech Tips – Sept_Oct 2019
Tech Tips – Nov_Dec 2019