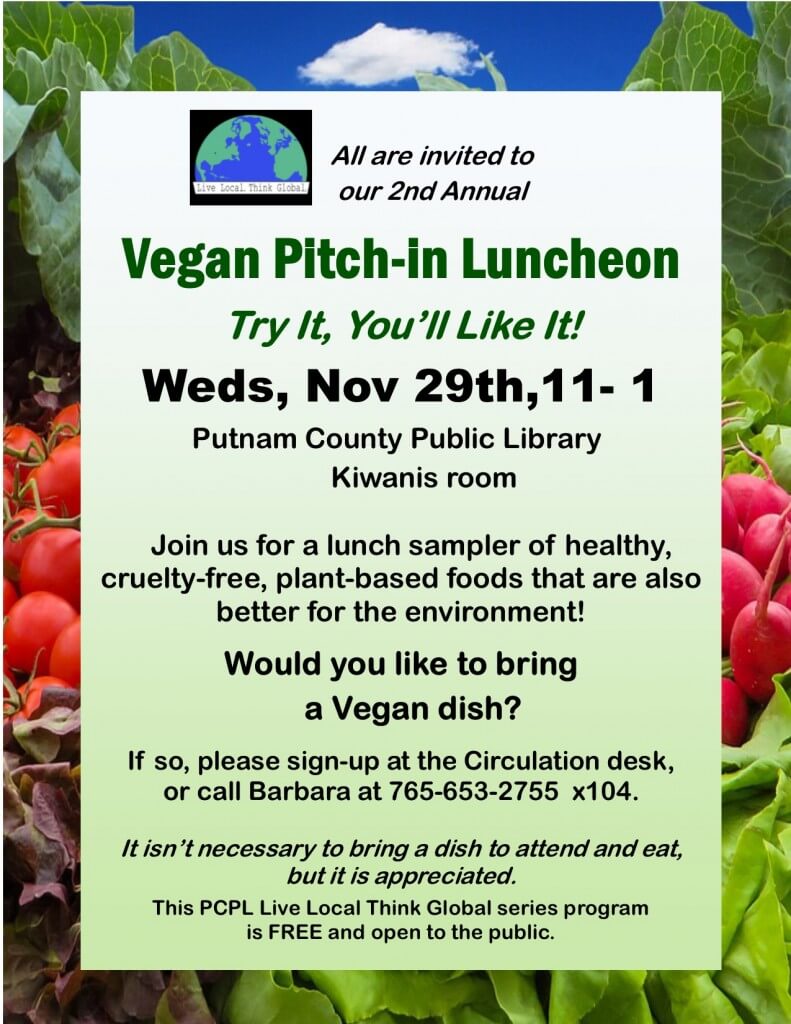 Try It, You'll Like It! 2nd Annual Vegan Pitch-In
Wednesday, November 29th from 11:00 am to 1:00 pm
in the Putnam County Public Library Kiwanis Room
Join us for a lunch sampler of healthy, cruelty-free, plant-based foods that are also better for the environment!
Would you like to bring a Vegan dish?
If so, please sign-up at the Circulation desk, or call Barbara at 765-653-2755 x104.
It isn't necessary to bring  a dish to attend and eat, but it is appreciated.
This PCPL Live Local, Think Global series program is FREE and open to the public.