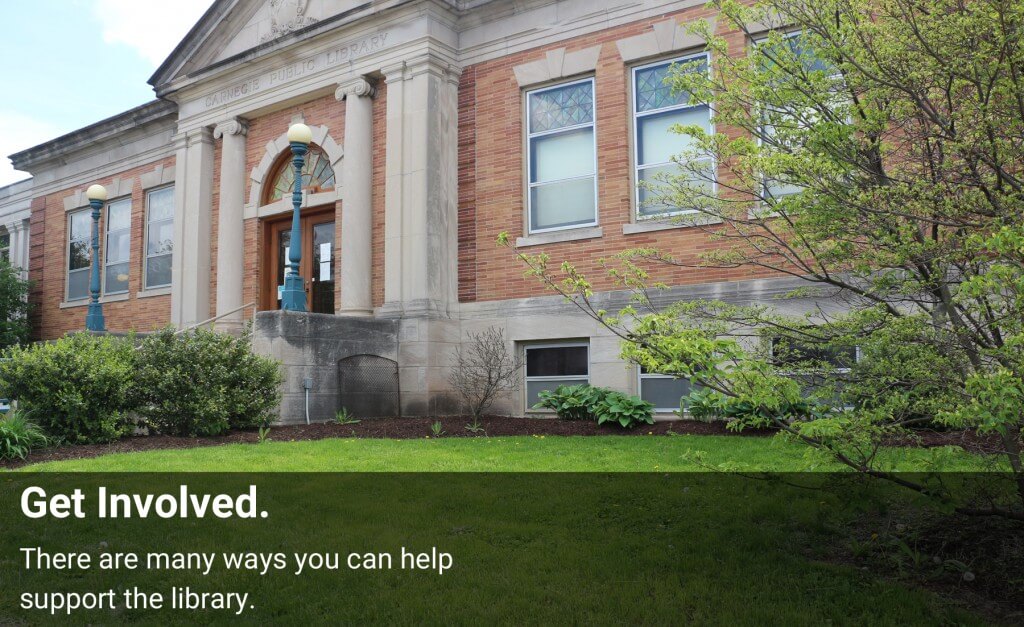 Donate to the Library
Financial donations allow the library to fund special programs, such as the Local History archives, technology training and support, and P.A.L.S. (Putnam Adult Literacy Services). Your contribution will directly impact the services the library provides to the community. Please consider making a financial donation today.
The library is participating in the Putnam County Community Foundation's Share the Dream contest! Every donation you make to the library's endowments between May 1st and August 31st will count towards our total. You can learn more about the Share the Dream contest on the PCCF website.
To make a donation, you can download the printable donation form, or click the link below to make an online donation.

Volunteer
Volunteer help is always needed & is greatly appreciated by our staff. By giving just a few hours each week, you can make a valuable contribution to the library. Contact us to learn more!
Join the Friends
The Friends of the Putnam County Public Library make possible many of the programs and events that make this library an integral part of the local community. By becoming a Friend of the Library, you'll be making an impact, not just within the library, but on the community as a whole. Click here to learn more about being a Friend of the Library.